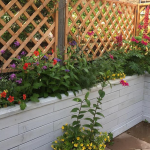 Small gardens can be tricky spaces to work with and there are lots of raised beds and containers available that have been designed specifically for smaller gardens, however most are either made from plastic, poor quality materials or come highly treated with chemical preservatives.
Our raised beds and planters are long-lasting, each is guaranteed for 15 years thanks to the high quality wood we use and our water-based preservative which won't leach harmful chemicals into your soil, the structures easy to build, look fantastic and are ideal for gardens of all shapes and sizes, even the smallest of plots. Take a look at how some of our customers have used our modular timber system to transform their gardens.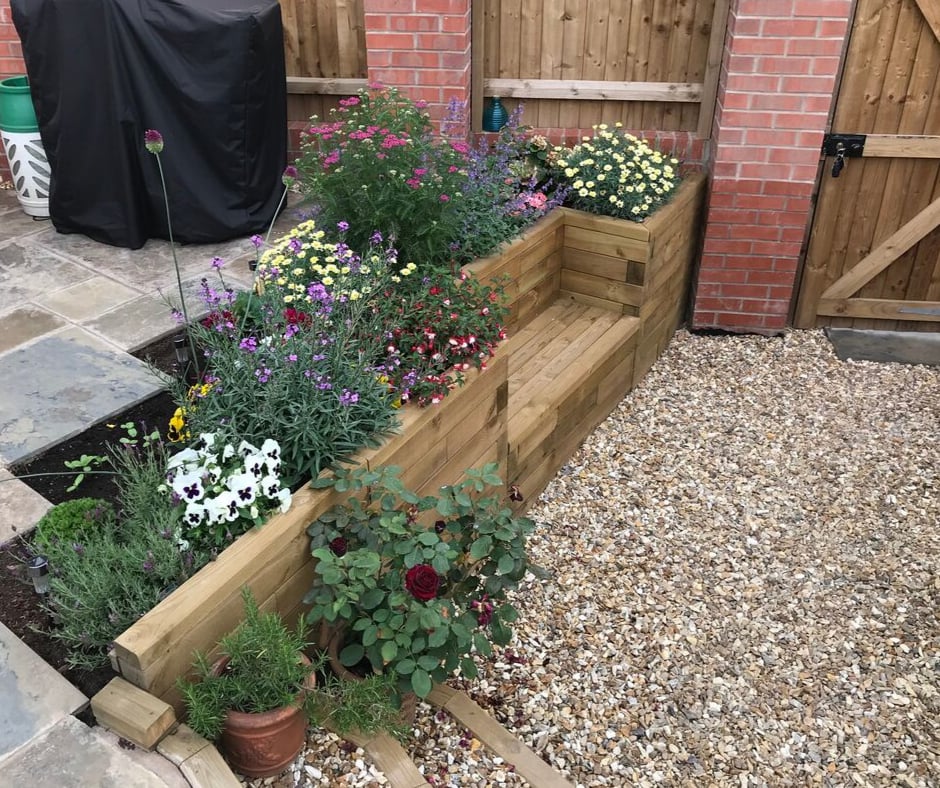 Get creative with the space you have available and think about ways you can incorporate different elements into the space. This bench is nestled within a raised bed providing a space to grow plants and herbs and place to sit and relax without taking up too much room. This design could also be adapted to include a small pond, or if your plot is on a hill switch the bench for steps.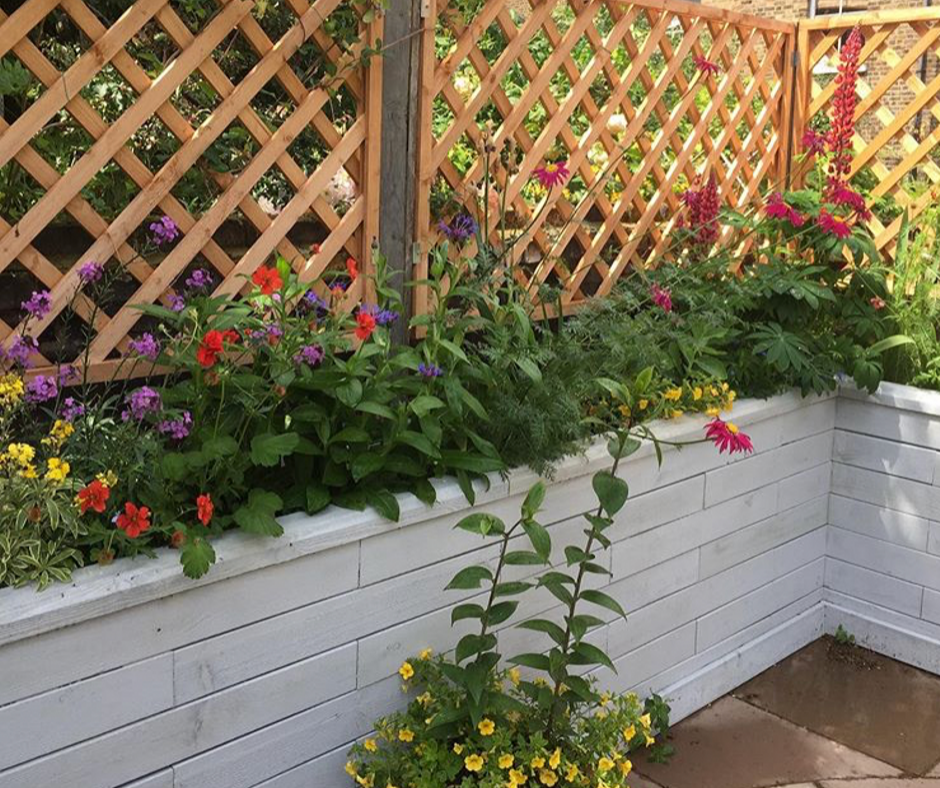 Tall planters create the illusion of space, due to their height they free up floor space. Plus if you keep with width to a minimum, like the example above, you can still add colour and interest to small space, plus planting, weeding and watering is super simple thanks to the accessible height. WoodBlocX structures can be painted too if your plot is in need of a splash of colour.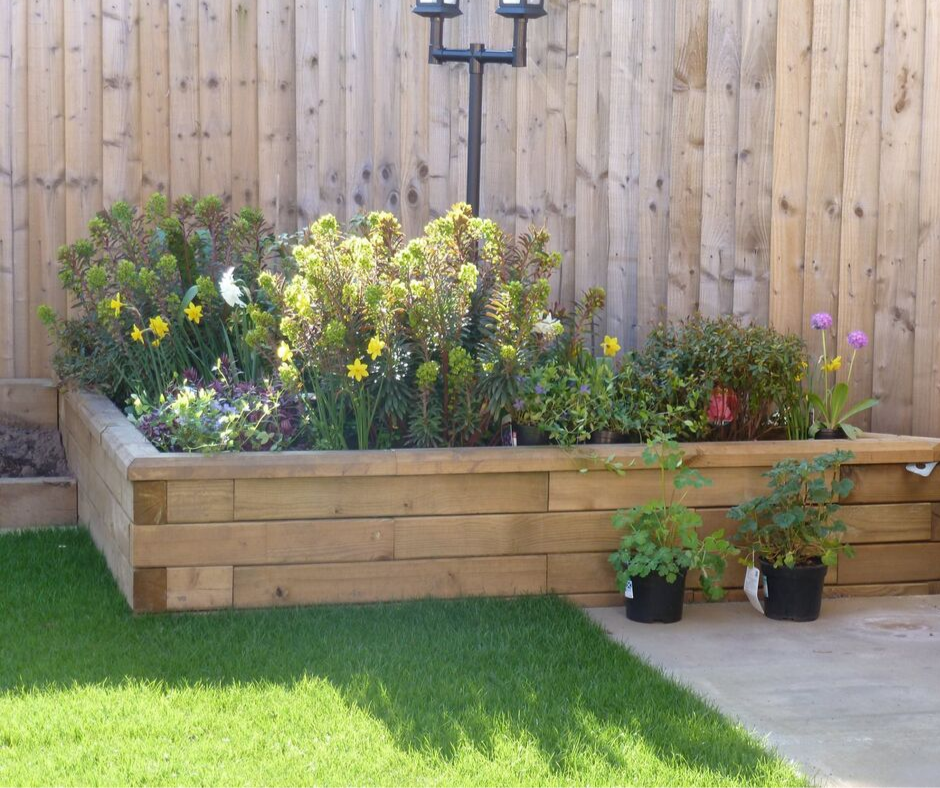 Our modular system can help you to make the most of corners, choose from standard single-height raised beds or add some tiers and cascading plants to really add some interest to your garden. Corner raised beds take up less space too. Equally, if you small garden is angular use our free bespoke design service to get a shape that suits to the space perfectly.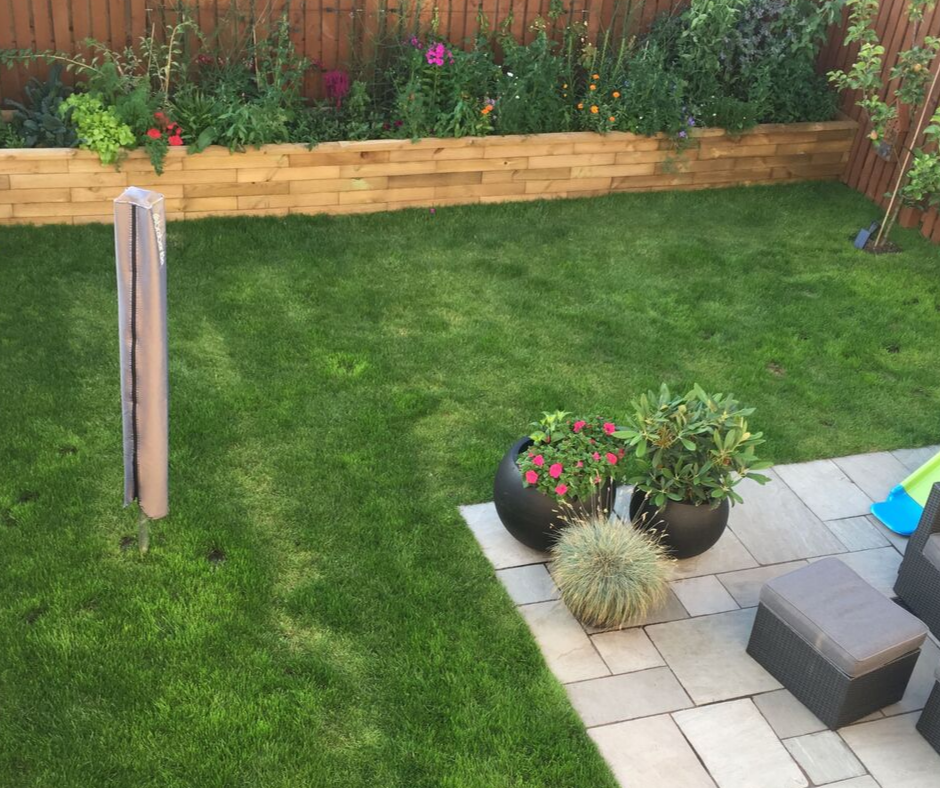 By taking a small section of space from one side of the garden can really make a difference and won't impact too much on the entire space you have available. Installing a raised bed from one side of the garden to the other provides a large growing space without encroaching into rest of the garden, it makes a really nice feature too. Place your raised bed in front of a fence, wall or along the side of the house.
Our top three WoodBlocX planters for small gardens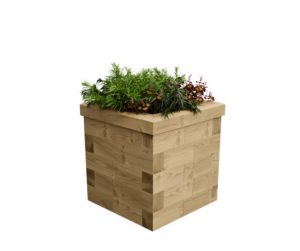 A contemporary and stylish feature for your patio or decking, the Small Cubic Garden Planter is an ideal way to introduce a touch of nature into your living space. This smaller design is suitable to showcase a variety of small shrubs, heathers and even some hostas who enjoy more shaded areas.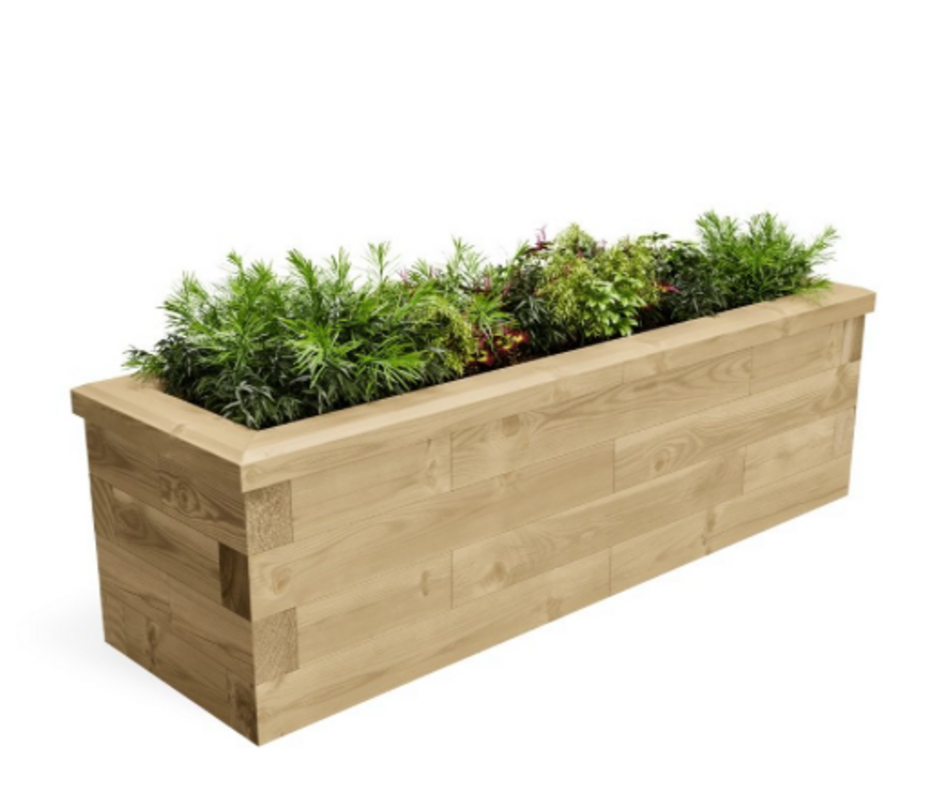 With its modest design the Slender Garden Planter is ideal for more narrow spaces or fence lines and provides a sleek foundation for a trellis feature for climbing plants.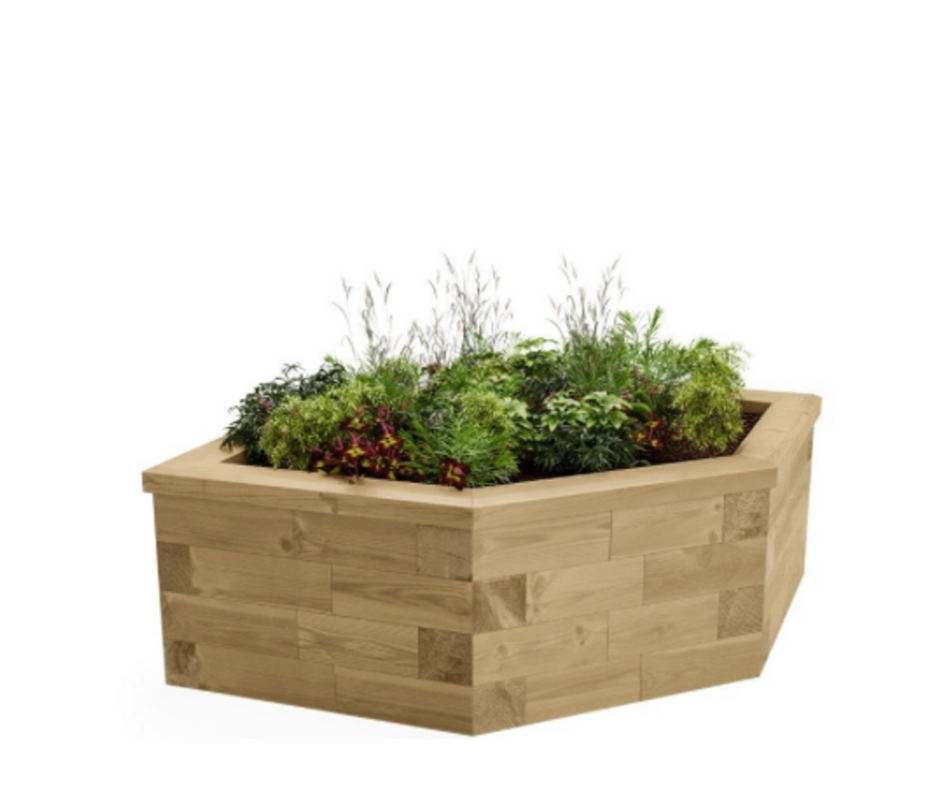 Unlike a square or rectangular shaped planter the Hexagonal Garden Planter offers a modern alternative design that can feature as a centrepiece in your garden. This multi-sided design can also prove as an effective shape to fit into less conventional shaped garden spaces.
Free bespoke design service
Use our free bespoke design service to ensure your raised bed fits the space perfectly, we can also take into account any slopes. Just send us your measurements and we'll do the calculations for you, to find out more about the service click here.