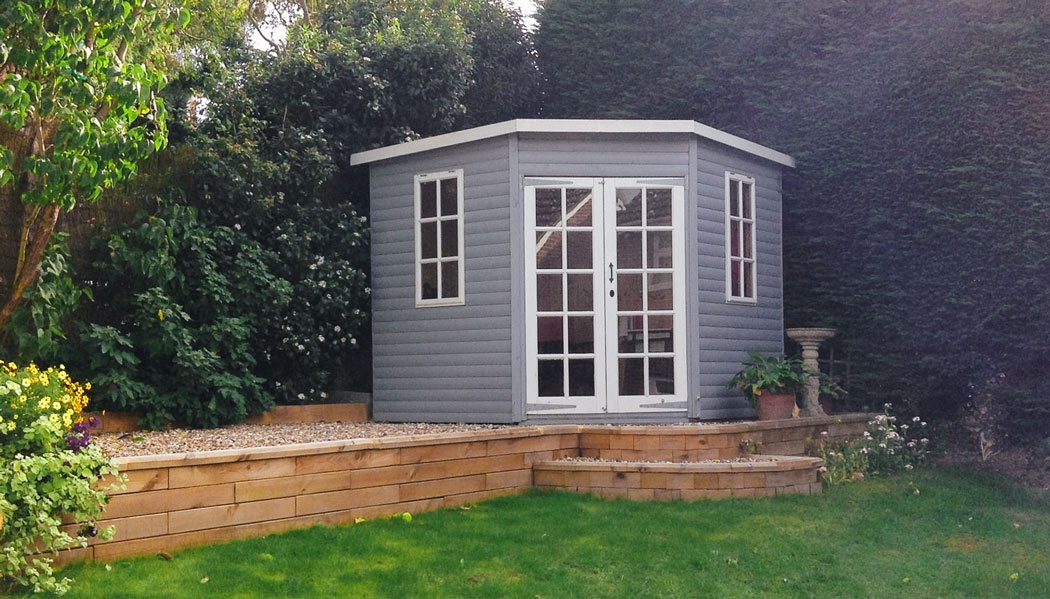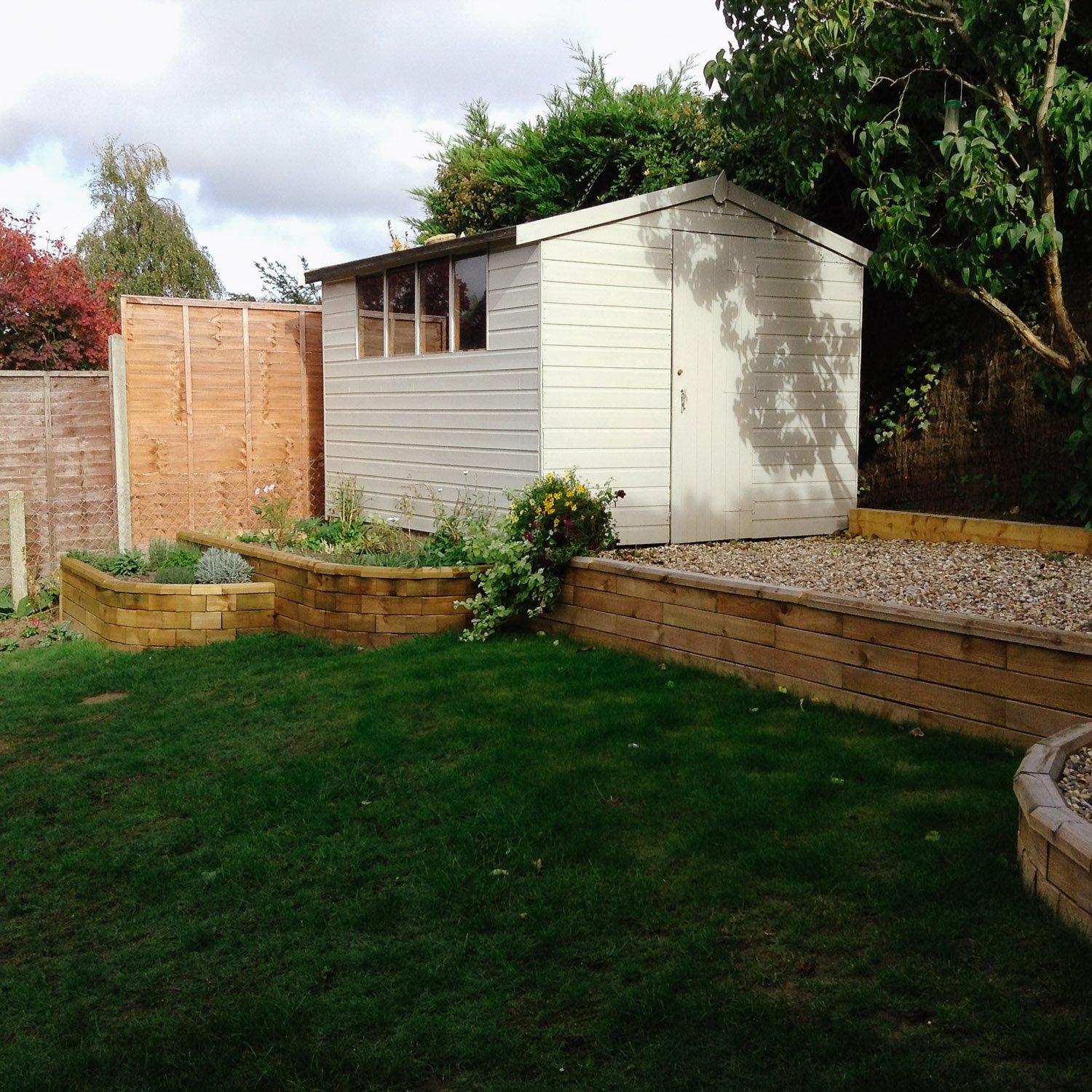 Ian developed his garden over a few months, with a focus on making the most use of the neglected rear patio area. He knew that he wanted something fresh, that would not only compliment the rest of the garden but become a feature all on its own. The design team here at WoodBlocX worked with Ian to draft up some options and he approached the project in stages.
First, he needed to build the new retaining wall, something that he had considered sleepers for. So why go for the WoodBlocX system instead? Well, the issue Ian had was that all materials needed to come through the house to gain access to the rear garden... not an easy task with bulky sleepers. But the modular, lightweight, WoodBlocX were easy to handball through to the garden where Ian could knock the retaining wall together himself.
From there the curved planters were added to bring some more character and planting space to the project. Curves that building out of sleepers would be a serious task, not impossible, but an awful lot tricker than knocking the BlocX together.
Overall the garden looks transformed and refreshed, and with the 15 years guarantee, it's only going to get better with age.