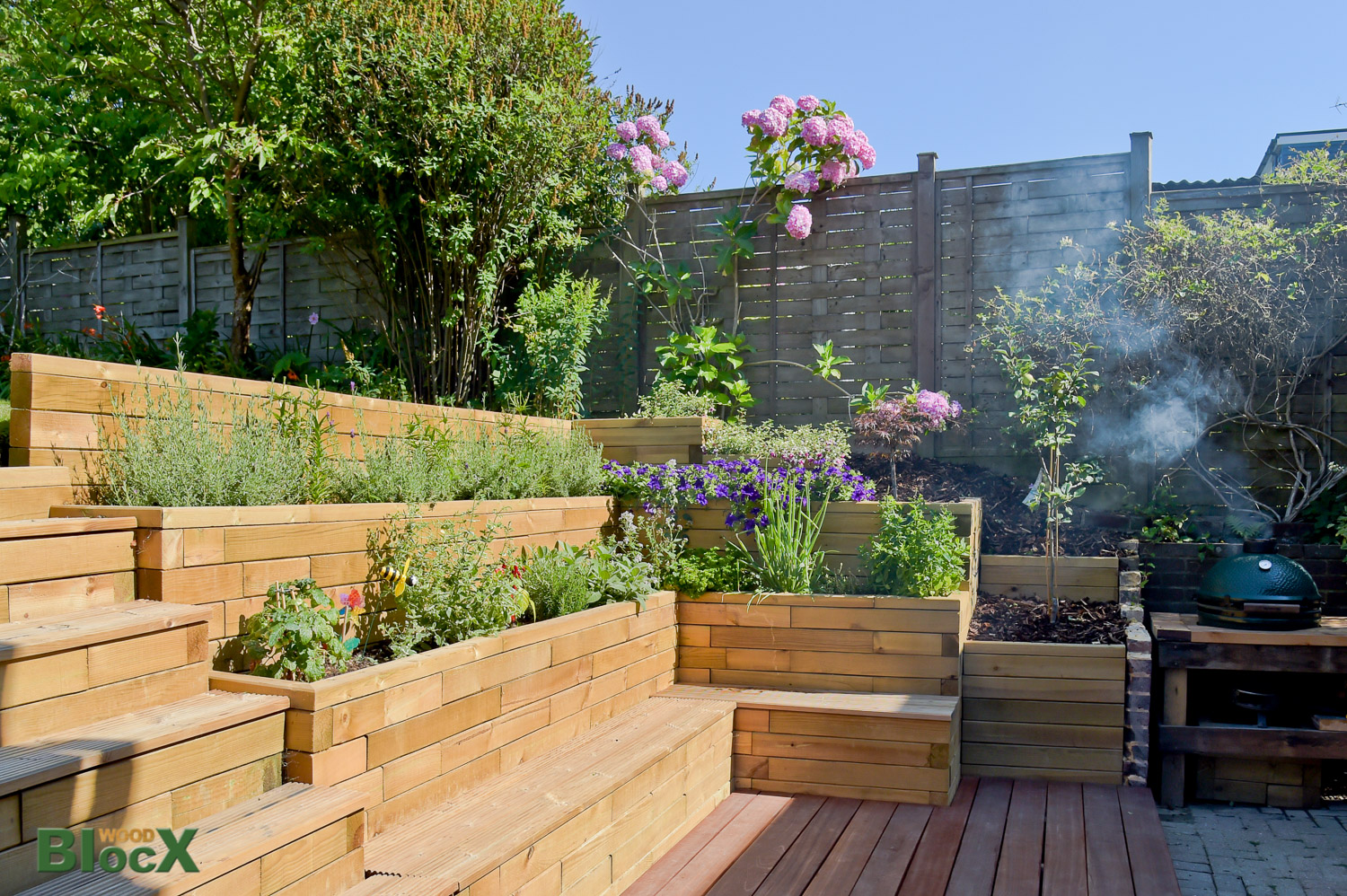 Ryan wanted to transform his back garden into a space where he could spend time with his family and friends, BBQ and make the most of the space available to him. We worked with Ryan throughout the design process to help him not only create a project that was safe and long lasting, but also one that he could achieve himself. We caught up with Ryan after he had finished the project to see how he felt it went.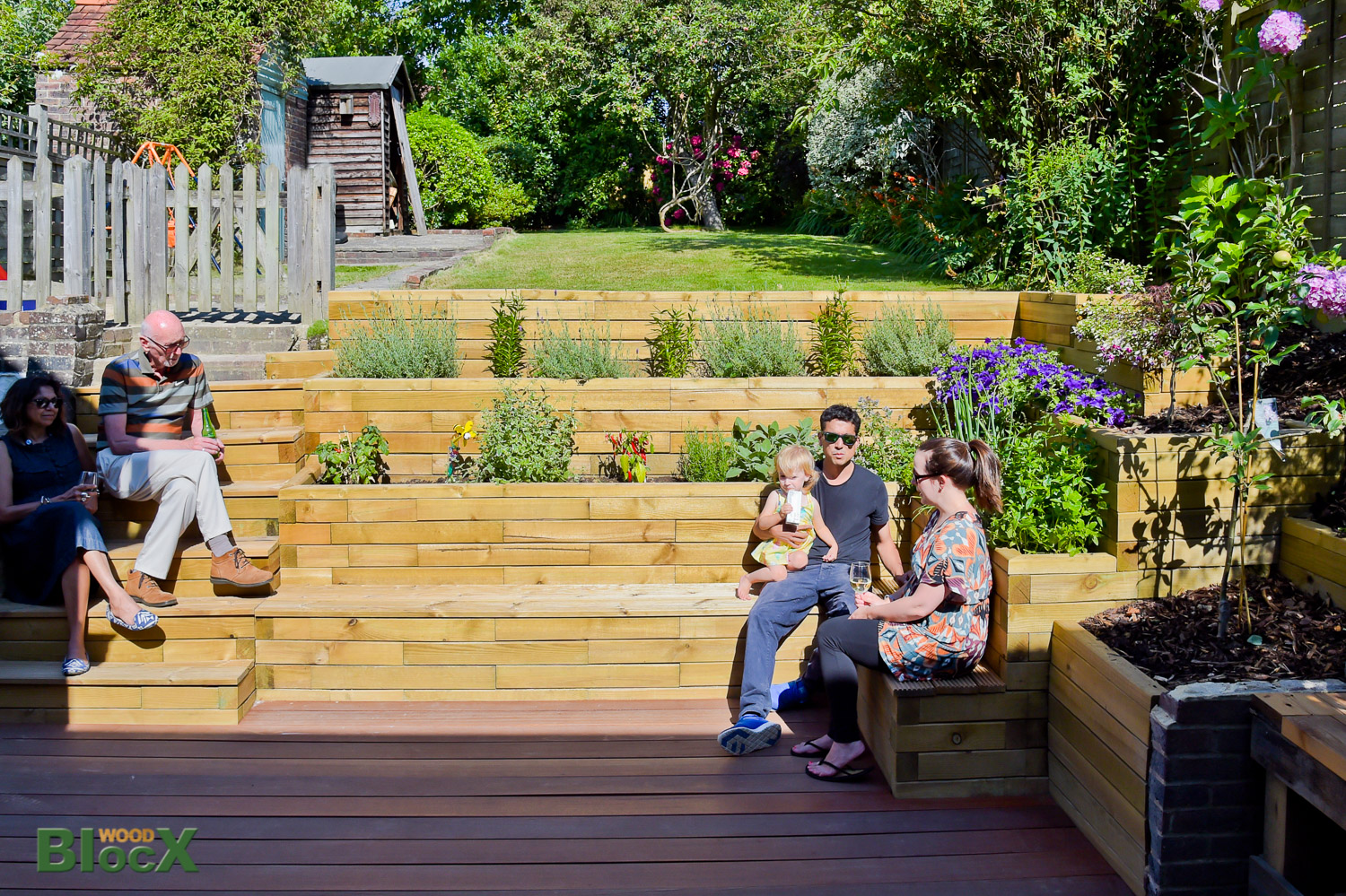 What was the project that you wanted to do?
I wanted to do a retaining wall so I could then create a space that I could then build something in. But when I came across WoodBlocX I realised that I could do it all in one, build the wall and the flower beds and the steps all in one go. Rather than do them as different projects, get a builder in to do the wall then try to do the planters after.

I had a builder come round to discuss the retaining wall, and he quoted £6,000 just to build the wall before we even started to do the steps, planters and benches. And I wanted to do as much as I could myself, but I'm not a builder so it was difficult to know how much I could do. But with something like WoodBlocX, and with the help of the free design service I was able to speak to the guys and make sure what I was looking to do was going to be strong enough and then I could just do it all myself. I tried to roughly work it out, and I think if I was to do it in the original way without using WoodBlocX it would have cost me over £9,000, as it was going to be at least £6,000 just to get the retaining wall sorted by the builder. So overall it saved me a hell of a lot of money as well.

How did you hear about WoodBlocX?
Google is the short answer… I was googling retaining walls, originally there were 2 big planters in the space, about 6ft tall, and I wanted to get rid of them to develop the space, and what I thought I needed was a retaining wall. So I was searching online and came across a number of options, including the retaining wall section of the WoodBlocX site. The maximum height though was listed at 1.2 meter high, which wasn't enough for what I was looking to do, so I contacted the design team at WoodBlocX to see if there was a way we could make it work.

Why did you take the plunge and choose WoodBlocX?
The Free design service was a good part of the package, and I could do it all myself, I didn't need any particular specialist skills or expertise which really appealed to me. And the price as well.. when I looked into other ways of doing it the cost would have been around £9,000 or £10,000, but with WoodBlocX the total cost was less than half, and there were no other costs. I could do it all myself.