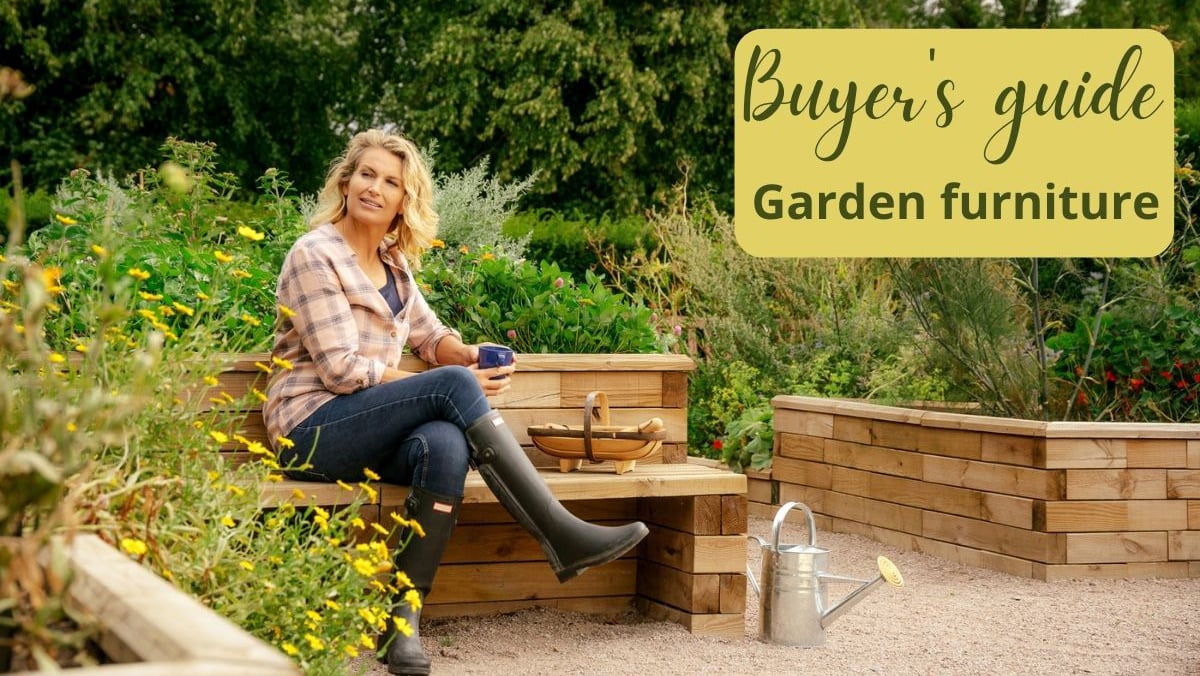 We have created our own Garden Furniture Buyers Guide to help you make the right choice for your next garden furniture purchase. We have a wide range of styles plus a free bespoke design service which will enable you to get the perfect seating solution for your garden.
Our seats and garden furniture makes a great alternative to the metal, plastic and wood options that are widely available and this guide is designed to help you make the right choice for your garden and your lifestyle.
WoodBlocX Garden Furniture Q&A
What should I consider before buying garden furniture?
Think about where in your garden you would like to use your furniture, is it going to be used on a patio, in the garden itself or does it need to form part of a wider landscape project? You also need to consider whether or not you would like to be able to store your furniture away or if you would like to make it a permanent feature in the garden, if your answer is the latter then WoodBlocX is your ideal solution.
Will my WoodBlocX garden furniture require regular maintenance?
WoodBlocX structures are maintenance free, all timber is pre-drilled and then treated so that the treatment penetrates 100% of the wood. No additional wood treatment is needed.
What should I do to prepare for my garden furniture?
WoodBlocX seats and benches can, like all WoodBlocX structures, be built on any surface - patios, grass, concrete, soil, tarmac etc. You will need to ensure that the surface is level and may therefore need to make some adjustments to the surface in order to achieve this.
Is it easy to build?
Our garden furniture is built in exactly the same way as all of our structures using our lightweight wooden blocks and fixed together with strong dowels. All customers receive a set of step by step instructions that are unique to their project. We also have a series of quick and easy to follow how-to-build videos which can be found HERE.
Do I need any special tools or materials to build it?
You will need a lump hammer and a spirit level for the main part of the build. For the preparation work levelling the ground you may need a shovel, rake, sharp sand and sub base depending on the surface that you plan to build on.
Should I add a liner to the planter sections?
Yes, we always recommend using a geotextile line for extra protection and to allow for drainage and airflow.
How long will it last?
As long as you follow our simple guidelines for building you structure you should get 20+ years, even more use out of it. For extra reassurance we guarantee all of our structures for 15 years.
How do I place an order for a bespoke garden furniture design?
Use our free bespoke design service or send us an email with your measurements and ideas, our design team will then work with you to create your perfect design.
What types of garden furniture are available?
Add a spark to your garden
This show stopping-curved seating and planter combination has been designed specifically to create a wrap-around for a fire pit or a BBQ. Bringing people together in a space that can be enjoyed all-year-round.
With planting options on two tiers, to use for colourful plants, decorative grasses or herbs that can be easily cultivated for outdoor cooking. The taller back planter also acts as a comfortable back rest.
Customers have full control over the seating and many opt for natural paving slabs, we can provide recommendations of products other customers have used.
L-shaped Raised Bed with Seating
Create the ultimate capsule garden
This L-shaped planter bench is perfect to add seating to corners of the garden that need enhancing or as a way to divide up a large space.
The large planter provides plenty of space for plants, the combination of planting and seating will create the perfect capsule garden. For a little something extra add a rockery or water feature.
We provide the wood for the seats but you could switch it up with different materials.
Planter Seat with Bookend Beds
Pause for a moment
Add a little something extra to a standard bench or planter...planters with bench seating! With a deep seat and comfortable high backrest, this is a twist on our traditional bench design which will bring you a little closer nature once it is planted out with your favourite herbs or flowers.
With all of our designs this bench can be customised to suit you, wider planters, an additional seat, a concealed section under the seat - no problem! Just let us know what features you would like and we can create an updated design just for you.
More options in the bookend range
Take a seat
A classic wooden garden bench or garden table and bench set that will look beautiful anywhere including patios, porches, balconies, lawns even allotments, plus it fit perfectly into all styles of garden from modern minimalist to cottage gardens. The sturdy design ensures these structures will stand the test of time.
The garden bench can be built and in situ within an hour and will last for years and years.
Bespoke Garden Furniture Designs
Furniture that fits your garden and lifestyle perfectly
We know that one size doesn't fit all which is why we provide a free bespoke design service to all customers, whether you have a design ready to go but need us to configure it into WoodBlocX or you need us to come up with some ideas to transform you space we're here to help.
We have worked with 1000s of customers to create seating, planting and retaining wall solutions for their gardens.