New build garden ideas using WoodBlocX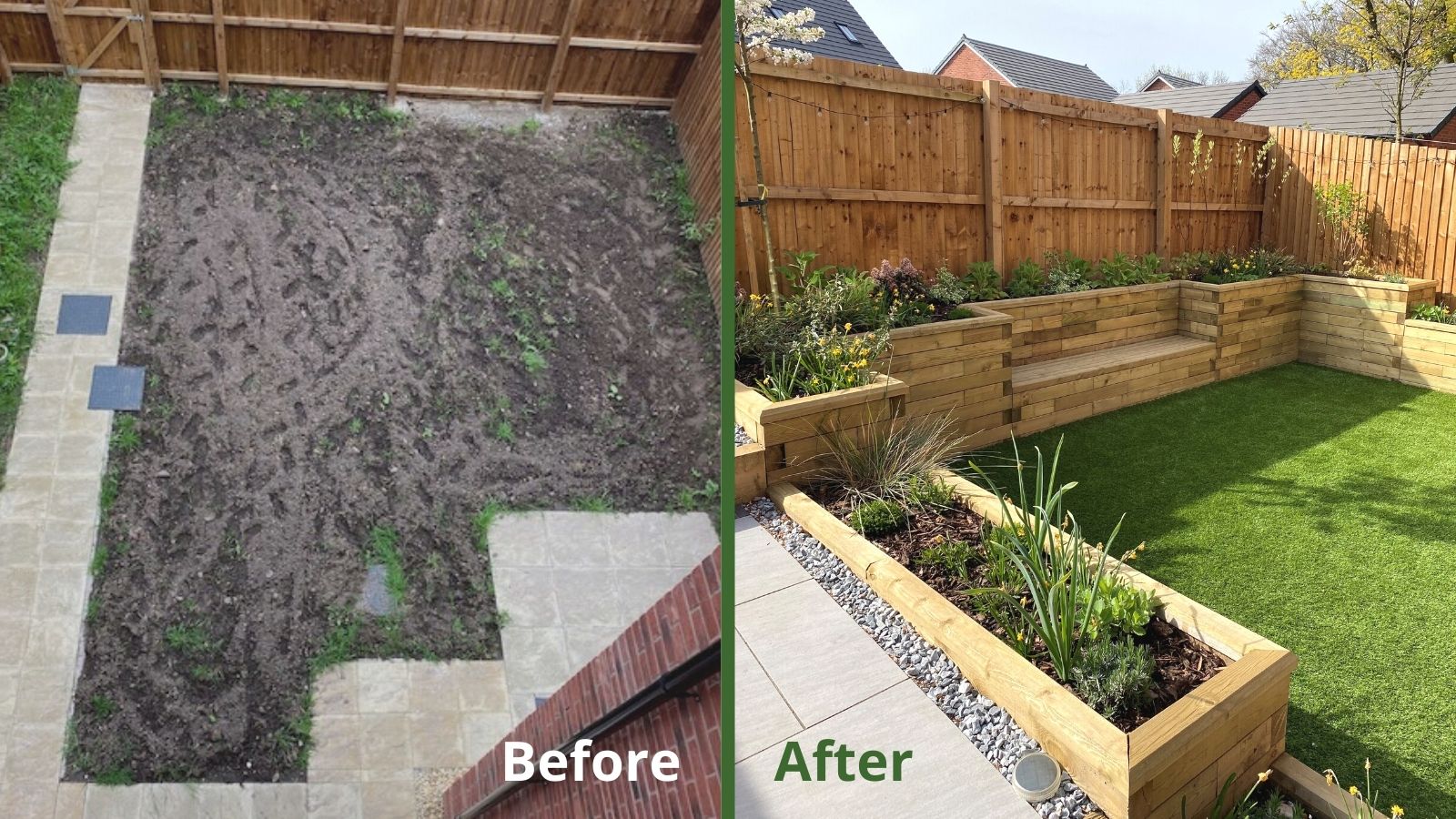 This blog is packed with new build garden ideas, because, whilst moving into a brand new home with a fresh interior is an amazing feeling, looking out onto an uninspiring garden may not create the same levels of excitement!
New homeowners regularly get in touch with us to help them transform their blank canvas gardens, which are usually made up of paving stones and lawn, into beautiful, low maintenance, functional spaces featuring raised beds, garden furniture, retaining walls and steps, that they can enjoy all year round.
The winning combination of our Free Design Service and our easy to build modular system will help to save you time and money. Our designers use your ideas, measurements and budget to create the perfect WoodBlocX solution for your garden.
Our WoodBlocX modular system is quick and easy to build, no significant groundworks or technical skills are needed. Just follow the step-by-step instructions, making WoodBlocX a great weekend DIY project that will also help you to make significant savings on tradespeople.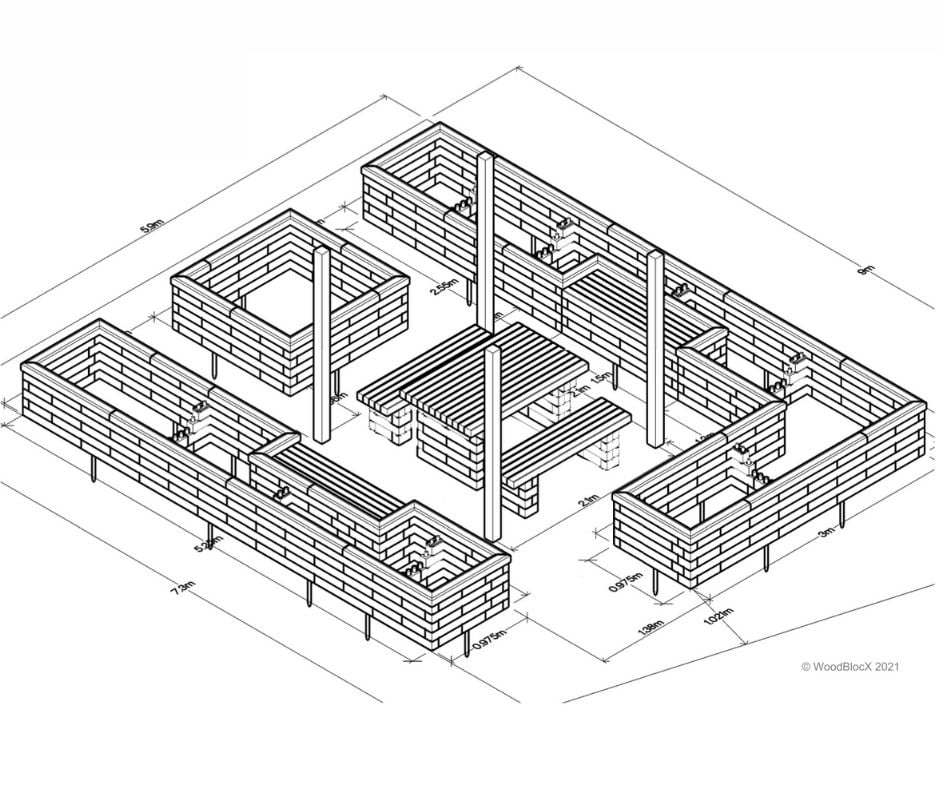 New build garden design
We've worked with new build homeowners of gardens of all shapes and sizes. Take a look below for ideas for small and large gardens, sloped, awkward spaces and even front garden designs.
Just so you know, we only design garden solutions using our WoodBlocX product - we do not create planting plans or full garden landscaping designs (for example patios, decking or pathways).
Sloped new build garden ideas
Even the steepest of slopes can be tamed, WoodBlocX steps and large raised planters are a great solution for sloped gardens and will provide plenty of space for planting.
For smaller slopes, a low level retaining wall can make all the difference. Or create a flat and more accessible space by working with the slope, retaining a section to create space for planting and continuing the slope at the side with WoodBlocX raised tiered planters, steps and a sunken seat. Alternatively add naturally beautiful raised beds to any surface, including paving.
Small new build garden ideas
It can be difficult to make the most of the space in a small garden, using a combination of raised beds and seating can solve space problems minimising the footprint to create a multi-functional micro-garden.
Use different height and shaped raised beds to add interest, whilst decorative borders can be used to raise the height of your planting to make it more manageable. Our Free Design Service is a great choice for helping you plan your garden.
Multi-level new build garden ideas
Embrace the changing levels of your garden or add different levels. Build a multi-level or tiered raised bed on a flat patio to add interest or work different levels into a previously landscaped garden or to enhance a sloped space.
Front garden new build ideas
Raised beds can be used to effectively separate a driveway from the home, our edging and borders create a perfect finish along pathways and to surround trees. Add some evergreen shrubs or small trees such as buxus to create an inviting welcome at the front of your home. 
Helpful Advice from Calum, WoodBlocX Designer
"Working on new build garden designs is always a welcomed challenge for us! Whilst we're generally presented with a blank canvas, the gardens come in all shapes and sizes, we can be working with complex angles for borders and difficult terrain. Our designs can accommodate both of these issues thanks to the modular nature of our WoodBlocX system, clever design and our ability to create bespoke angles we can easily ensure our designs fit new build garden spaces perfectly.
"We love working closely with our customers to get the best outcome for their gardens, we provide as much support as possible, so last minute changes or any issues that may arise are always sorted out quickly and effectively."