A family run business based at Munro Sawmills in the Highlands of Scotland
Back in 1890, our great-great-great-Grandmother Elsie Munro started a timber supplies business in near Dornoch, Scotland while raising two sons and nine daughters! When the First World War broke out sawn timber, which had mainly been imported from abroad, became very scarce as shipping was too valuable to be used for transporting timber.  After the war, the Government set up the Forestry Commission with the power to requisition land so that an adequate supply of timber would be available in any future emergency. After the Second World War efforts were redoubled to make up the shortfall.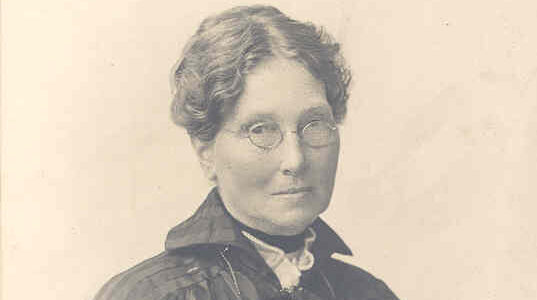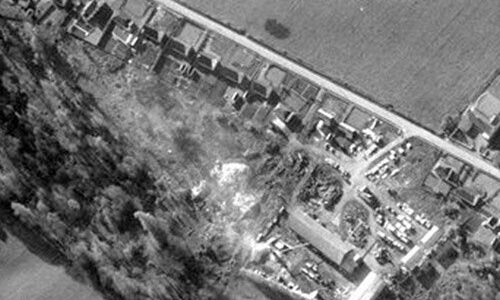 Elsie's Grandson Duncan, our Grandfather, finished the wood in Struy and moved to the Dingwall area where he made a deal for a fairly large stand on Tulloch Hill from Colonel Vickers who owned Tulloch Estate. He made roads down each side of it and bought a piece of land near Dochcarty Farm and set up his own sawmill, it was a disastrous decision as the small River Peffery, which it was beside became flooded and despite all efforts to keep the water out, the site had to be abandoned. Fortunately, after a few years, Duncan Munro was able to secure a site on higher land and finally managed to obtain a water supply from Loch Ussie. This Sawmill is better known today as Munro Sawmills of Dingwall.
In 2001 Following in the footsteps of his father Duncan, Philip Blake together with Norman Fawcett developed WoodBlocX from an idea Norman had when trying to build some raised beds in his nursery. This led quickly to a few prototypes being made and the product being made ready for the market. We managed to get WoodBlocX into B&Q and Wickes across the UK which was fantastic! However, due to the margins the retailers wanted to add on, WoodBlocX became very expensive and with the wide variety of designs and options available with this modular system, it unfortunately never quite took off.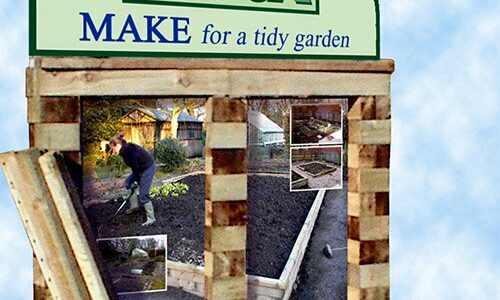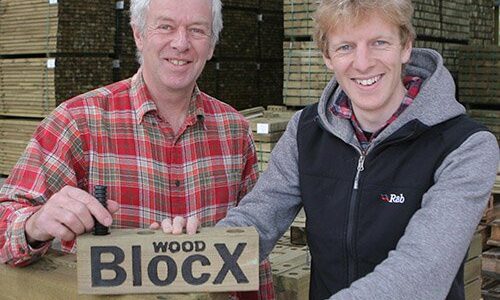 In 2012, Philip Blake and his son Henry, decided it was time to re-start and re-vamp WoodBlocX! They set up a new website and put together some targeted marketing and started selling WoodBlocX directly from our website and over the phone. This meant we could provide an affordable and high-quality product directly to our customers ourselves. It also meant that we could control our own customer service and provide bespoke designs specifically for our customers. Since then WoodBlocX has grown steadily, we have many different kits on our website, along with made to measure options and a free bespoke design service, so we can cater for almost any possibility!
Currently, we have produced over 10,000 designs for gardens all over the country and have sent BlocX all over the world from Orkney to America. WoodBlocX was helped along the way when we managed to gain funding on the BBC TV show the Dragons' Den and then in the same year won awards at the RHS Chelsea Flower Show, which we have since attended several times.
With a strong core to the business, we are continuing to grow and expanded into commercial landscaping in 2016, helping designers to regreen the urban environment across the UK. We have now partnered with and supplied WoodBlocX to landscape contractors in over 1500 commercial jobs. WoodBlocX can now be found in not only customers gardens but shopping centres, restaurants, schools and care homes throughout the UK.
In 2018 we officially launched sites in Germany, France and Spain which has resulted in many EU Sales and means we can now ship internationally. We are also looking into the possibility of expanding into the USA where our products are in high demand. The expansion has been amazing for our business and shows we are continuing to grow year on year!
Today in 2019, WoodBlocX is now a multiple award-winning and the UK's best modular timber system, with over 6000 Reviews and a 4.8/5 rating on Feefo, not only our amazing product but also our service! Our main family business Munro Sawmills is one of the UK's largest producers of wooden fencing panel components and houses not only WoodBlocX but the other family-run businesses below:
Munro Sawmills

One of the UK's largest producers of wooden fencing panel components, with approx 100 customers throughout the UK. In 2019 the Sawmill plans to extend and replace areas which date back to the 1980s. The expansion of the sawmill, which has been on the site for more than 50 years, will lead to the addition of 10 new jobs to the 41-strong workforce.

www.munrosawmills.co.uk
Blake Geoservices Ltd

Providing site investigation services with an experienced understanding of environmental and geotechnical issues, undertaken with enthusiastic and professional management. Specialising in environmental and geotechnical site investigation, all work is carried out by qualified staff offering complete peace of mind for the duration of the work.
Munro Harvesting

Munro Harvesting is a family run timber merchants, purchasing standing timber and occasionally land from across the North Highlands and supplying sawmills, biomass and timber factories. Munro Harvesting is also diversifying into wildlife management across estates and woodland throughout the North Highlands.

www.munroharvesting.co.uk
Greenbeard Forestry Ltd

Greenbeard Forestry was created to provide a personal and modern approach to all aspects of forest management, with good communication and strong client relationships at the heart of projects undertaken throughout Scotland. Providing high-quality advice and forestry management, with a passion to conserve our landscape for the future. 

www.greenbeard.uk