What to grow in raised beds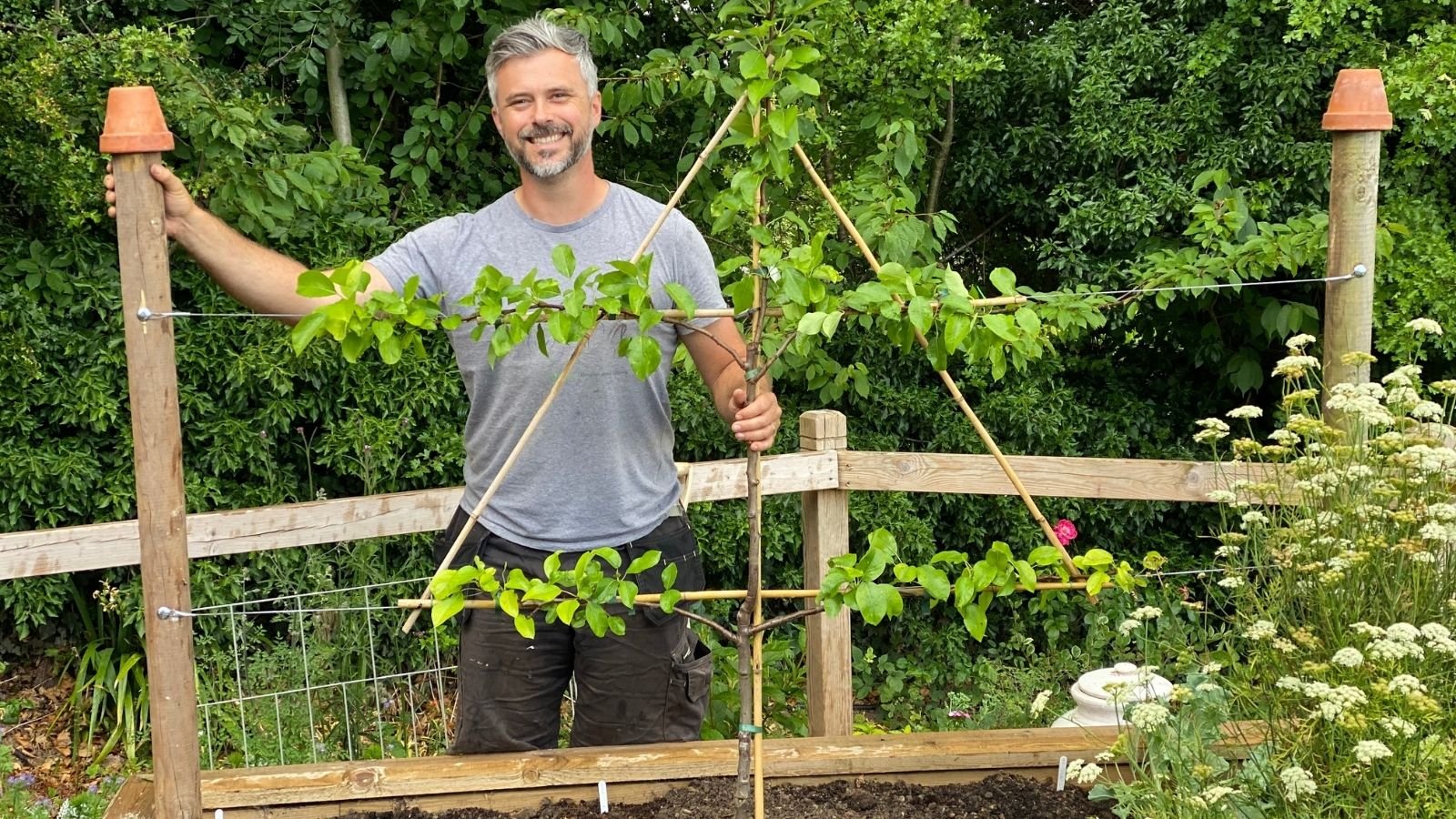 In my Kitchen Garden I grow mainly in raised beds and containers due to the top soil being almost solid clay; in fact I think I should have taken up pottery as well as gardening!
With that said, many people ask how I cope with not being able to grow all the types of fruit and vegetables that I want…my answer is always the same, I grow everything you can grow in an open garden in a raised bed!
As long as you have a large enough raised bed and feed/water your plants regularly, you can grow anything you want, including trees.  In fact, I have a rather beautiful crab apple 'Red Sentinel' growing in a beautiful round WoodBlocX raised bed which takes centre stage as you walk into my Kitchen Garden.  As the WoodBlocX raised beds are open to the ground at the base, it allows the tree to grow happily in the soil within the bed, gradually putting its roots down into the clay soil below as it grows, meaning it benefits from both the raised bed as a younger plant and the open ground below as it grows larger.  It's not just crab apples that will grow like this, I also have an espalier pear 'Beth' tree and a patio sized cherry growing in two other WoodBlocX beds in the garden.
#1 What trees and fruits can I grow in raised beds?
When growing trees, make sure to go for the correct rootstock to keep the tree manageable, just like you would if you were growing on a patio in a pot.  Not only trees can be grown in raised beds, soft fruit including raspberries and currants are easy to grow and are easier to pick when it's time to harvest as the bed raises the plant from ground level.  The same goes for strawberries; gone are the days of bending over and back ache if you grow them in raised beds, plus it keeps plants away from hungry pets (like my dogs Winston & Nipper).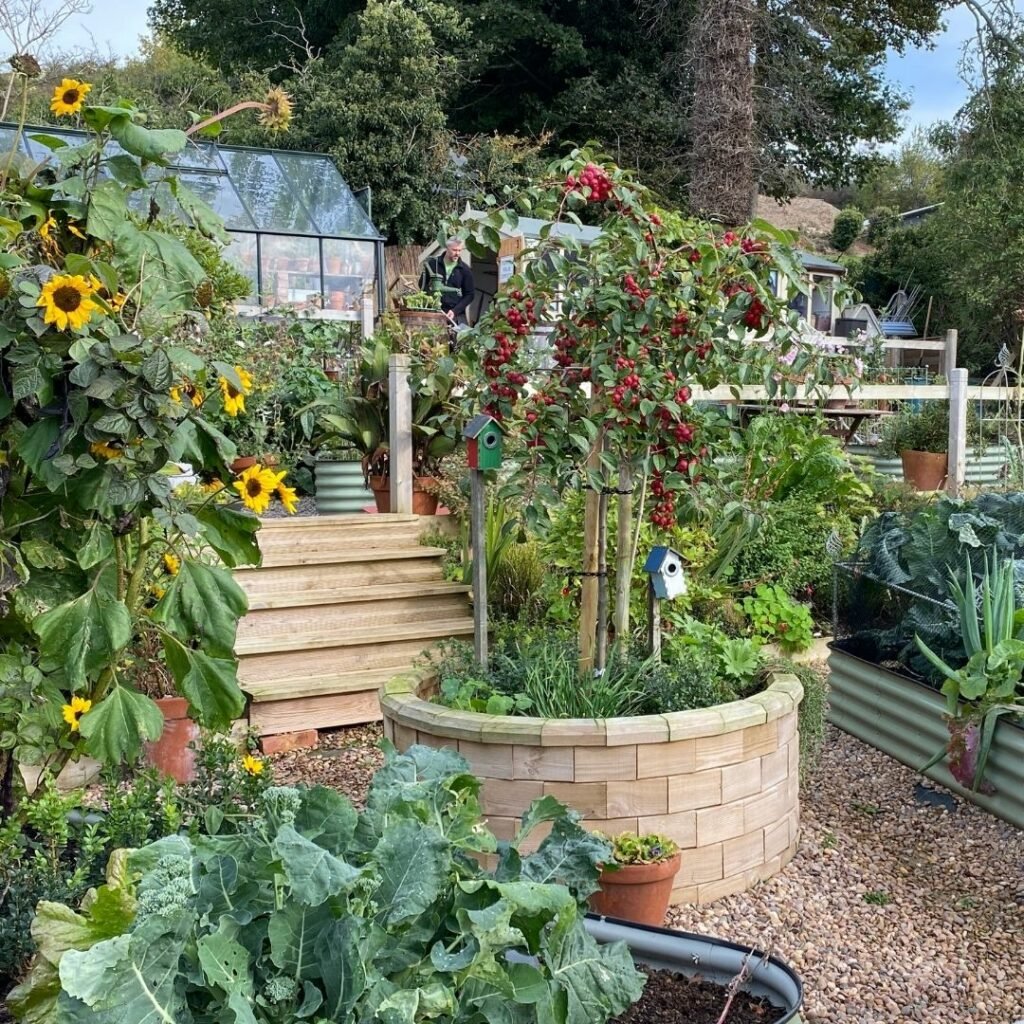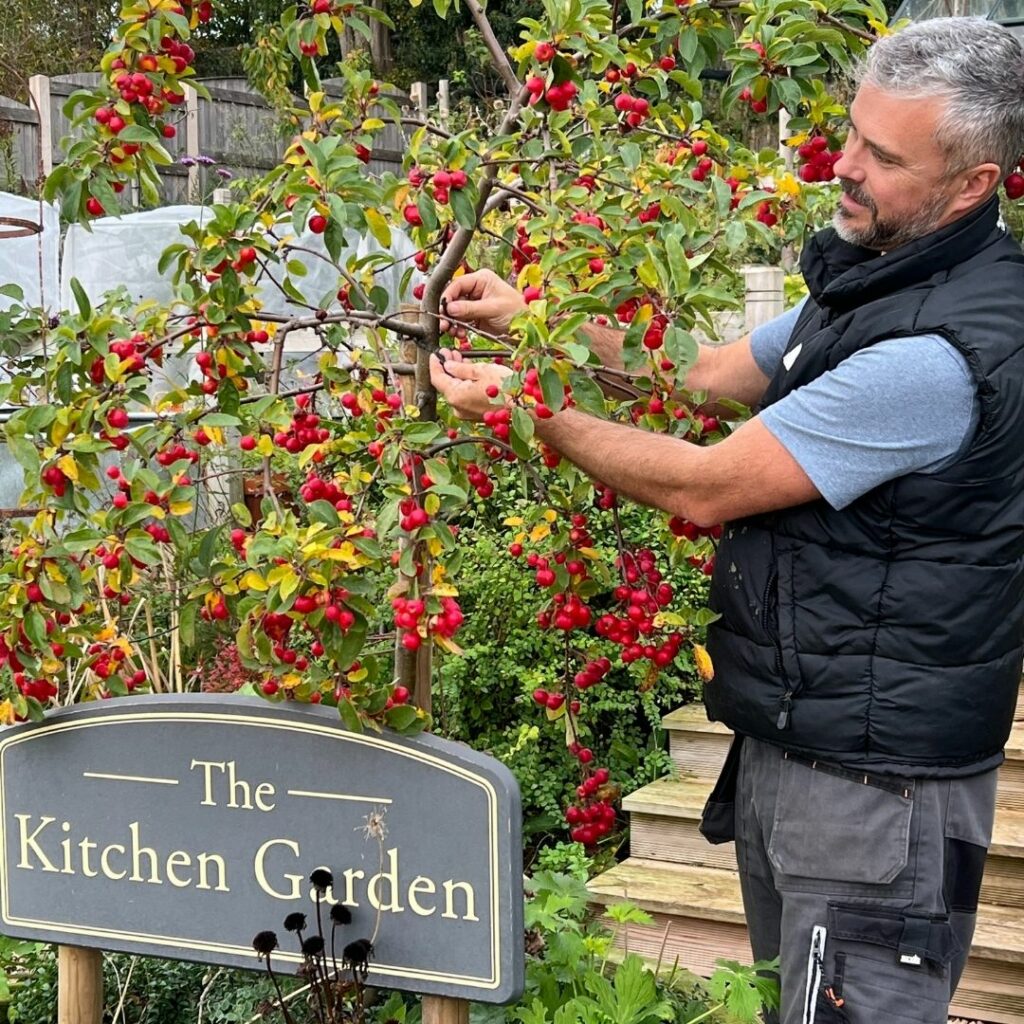 #2 Can I grow blueberries in raised beds?
If you've ever grown blueberries, you'll know they like acidic soil to thrive and crop well, that's why most people grow them in pots.  However, in the summer, the pots can dry out quickly because they don't hold that much compost, whereas a WoodBlocX bed holds more soil, which in turn won't need watering as much, meaning bigger and better blueberries!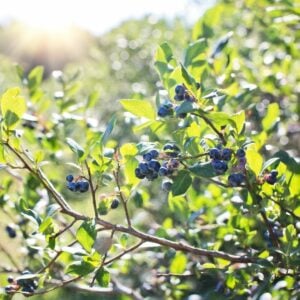 #3 What vegetables can I grow in raised beds?
When it comes to veg to grow in a raised bed, you really are spoilt for choice.  Because of their depth, raised beds are fantastic to grow root veg like carrots and parsnips as they allow the roots to grow long and straight; it also means you'll have less problems from carrot root fly as your plants are raised up above the level that they fly at, plus if you grow spring onions between your carrots it acts as a companion plant and discourages carrot fly.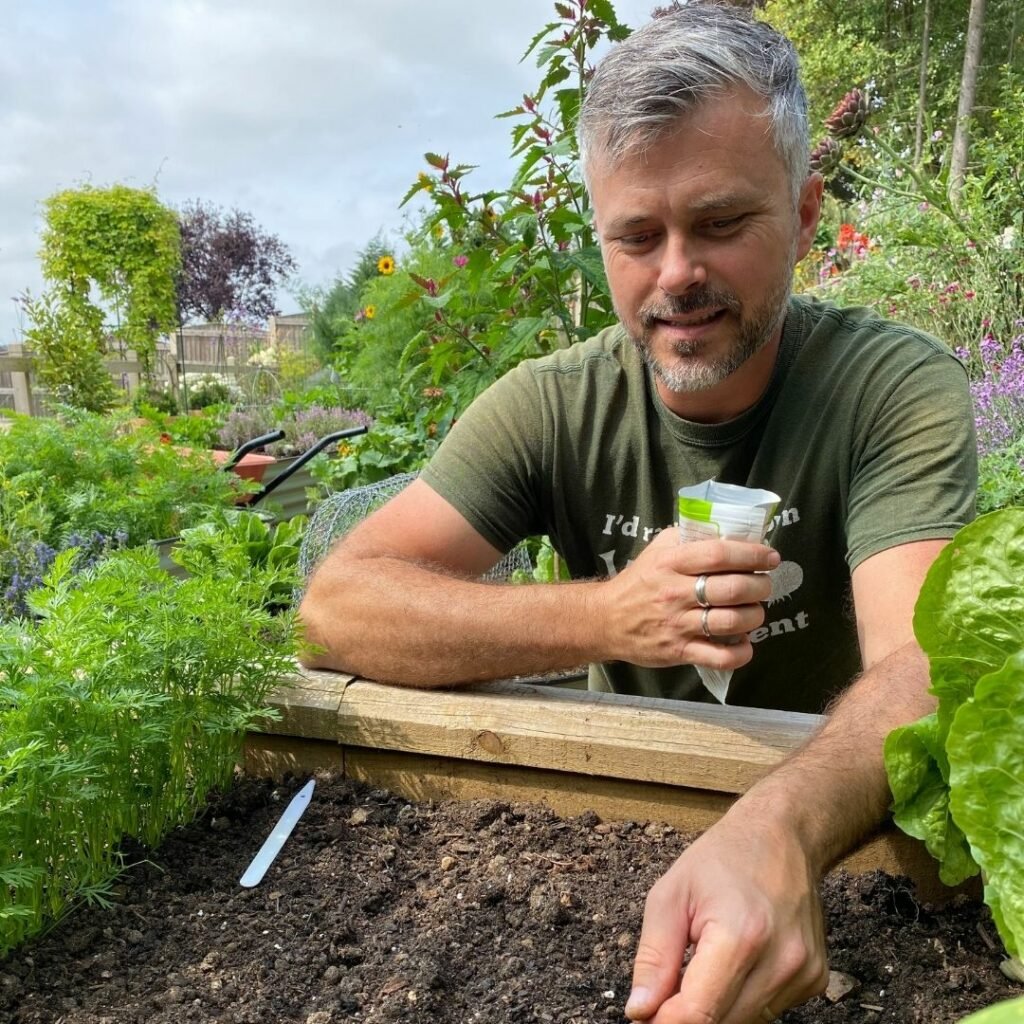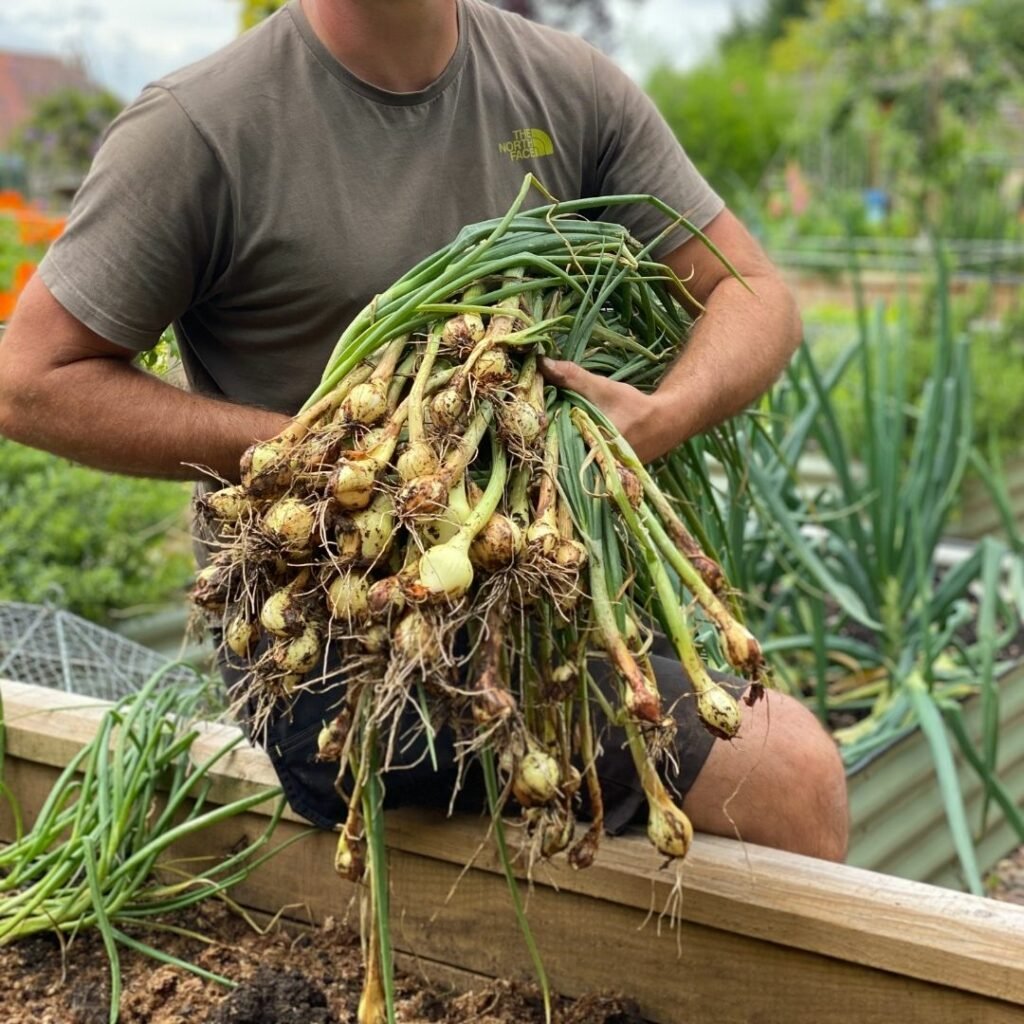 #4 What salads can I grow in raised beds?
Salad crops including lettuce, spring onions and radish can be sown with ease and crop in a matter of weeks, whereas larger plants like trailing squash or pumpkins can be grown at the edge of the bed and trained to trail over the side and around the base of the bed, leaving space to grow other veggies in your raised bed. In fact, you can add obelisks, canes and supports to grow runner beans, clinging french beans and cucumbers up; in that way you are growing upwards and saving space in your bed for veggies which will benefit from a little shading in the summer, such as lettuce.
Using WoodBlocX crop protectors with netting is a great way to keep your crops protected from pests during the growing season.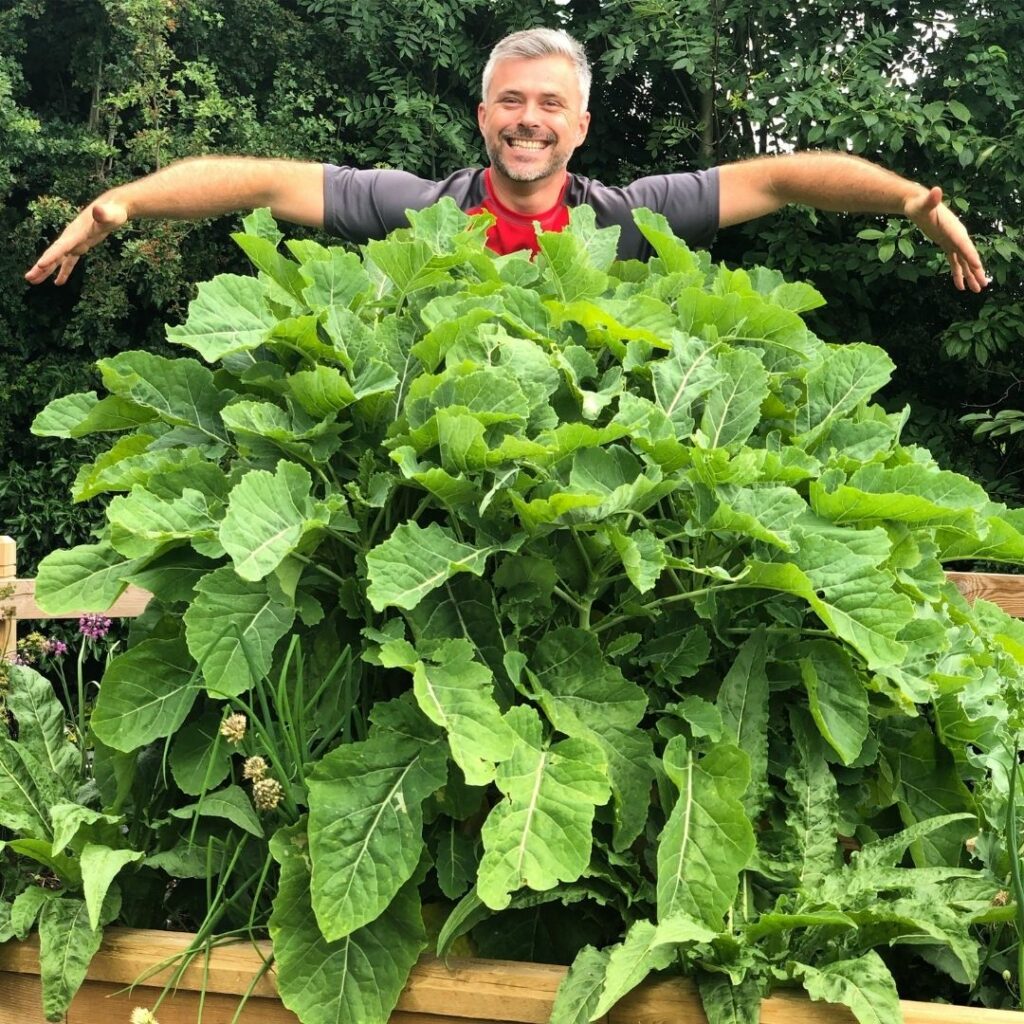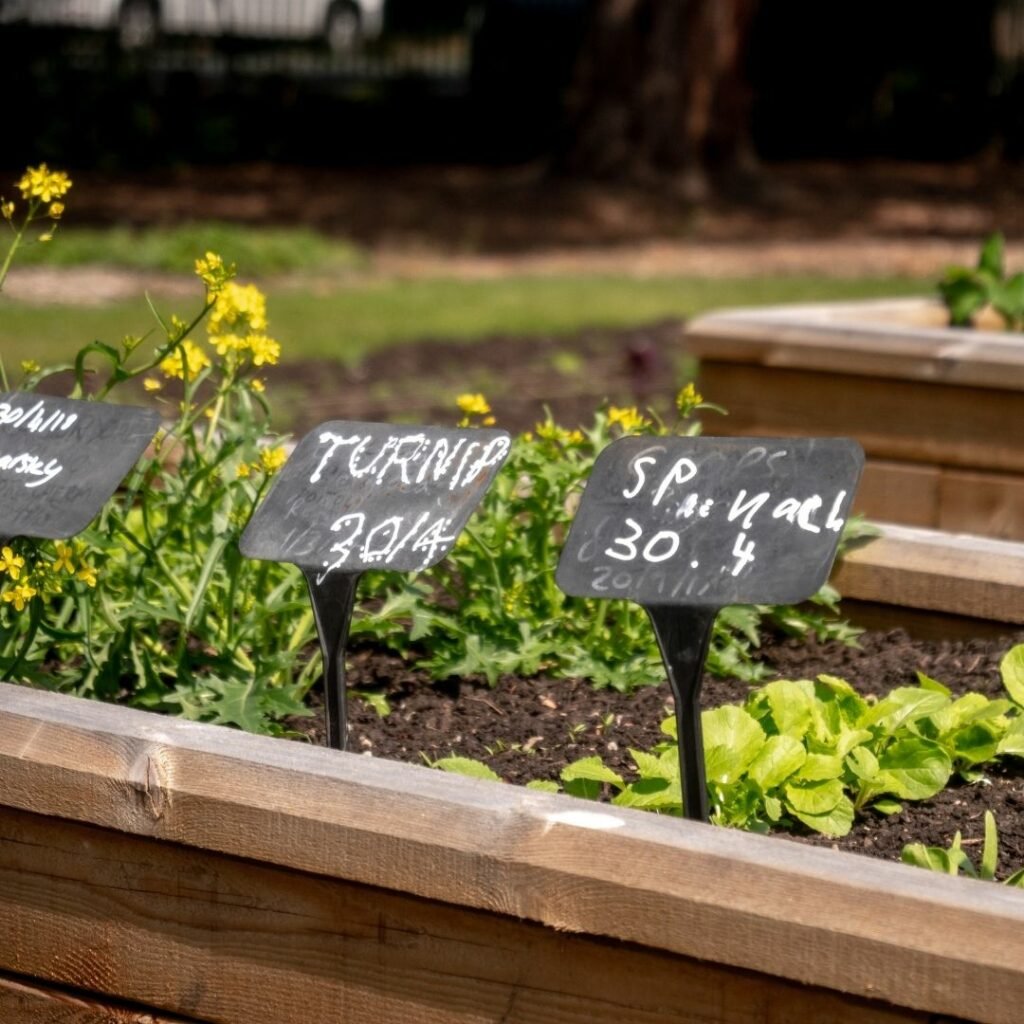 #5 What to grow in winter
As the seasons change and the weather gets colder, many people stop growing veg, but there are lots of tasty and easy to grow veggies that you can grow in a raised bed in the colder months.  Certain varieties of lettuce such as 'Winter Density' and 'Arctic King' will happily grow outside through frost and snow as long as you give them a bit of cover from hungry pigeons; plants may seem a little delicate, but they are actually pretty hardy and will be ready to crop in the new year.
One of my favourite things to grow throughout the winter is mixed mustard leaves.  These slightly spicy leaves are great to add to soups, stews and stir-fry, as well as salads throughout the colder months and are happy to grow outside uncovered as they won't be nibbled by pigeons.  Sowing in autumn allows them to slowly grow throughout winter, meaning you can pick as many leaves as you need for a meal without having to harvest the whole plant; the perfect cut-and-come-again winter veggie!
If you wanted to get a head start in the veg garden, why not plant a few onion, garlic or shallot sets in your raised bed?  These small, immature bulbs will grow throughout the winter, producing lush green leaves which enable the plants to grow away in spring once the weather warms up, meaning you'll be harvesting your bulbs in early summer, well ahead of spring planted varieties.
Best veg to grow in winter
Lettuce varieties 'Winter Density' and 'Arctic King'

Mixed mustard leaves

Onion

Garlic

Shallot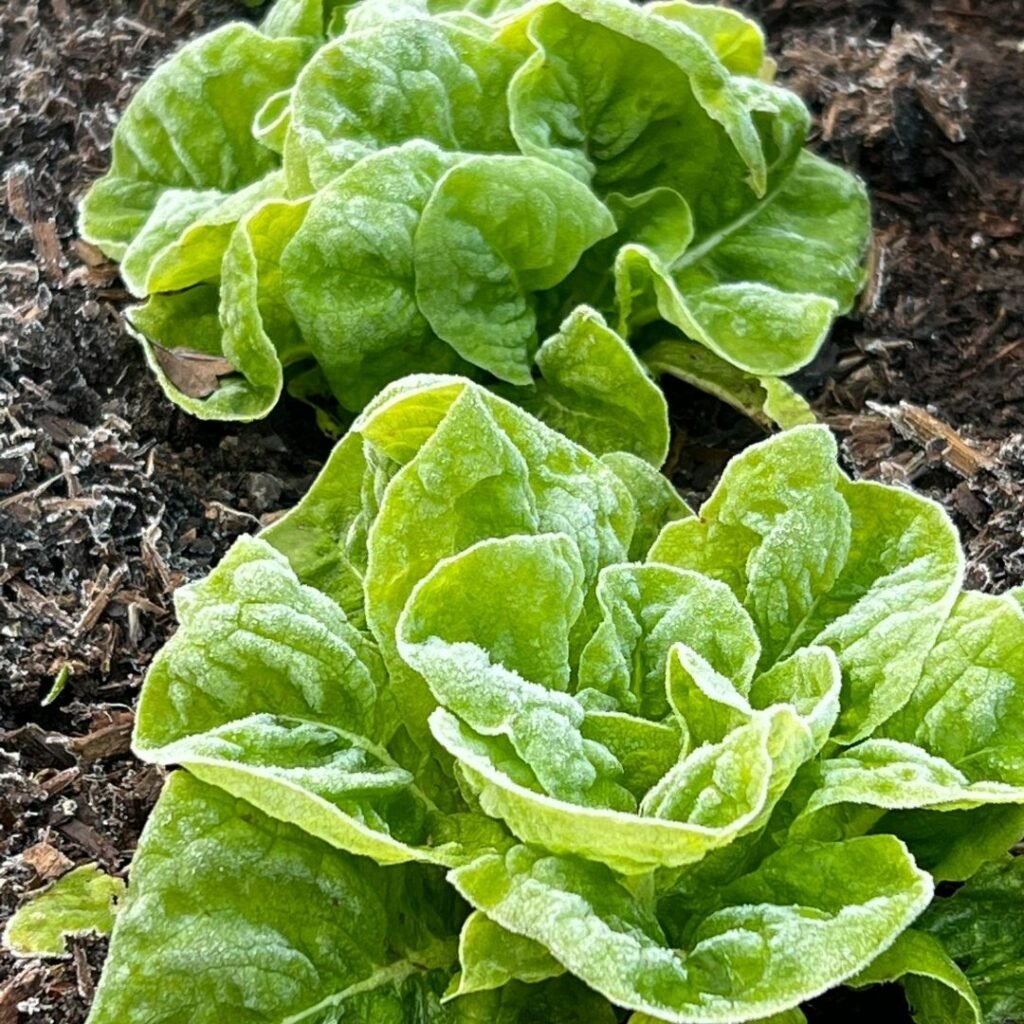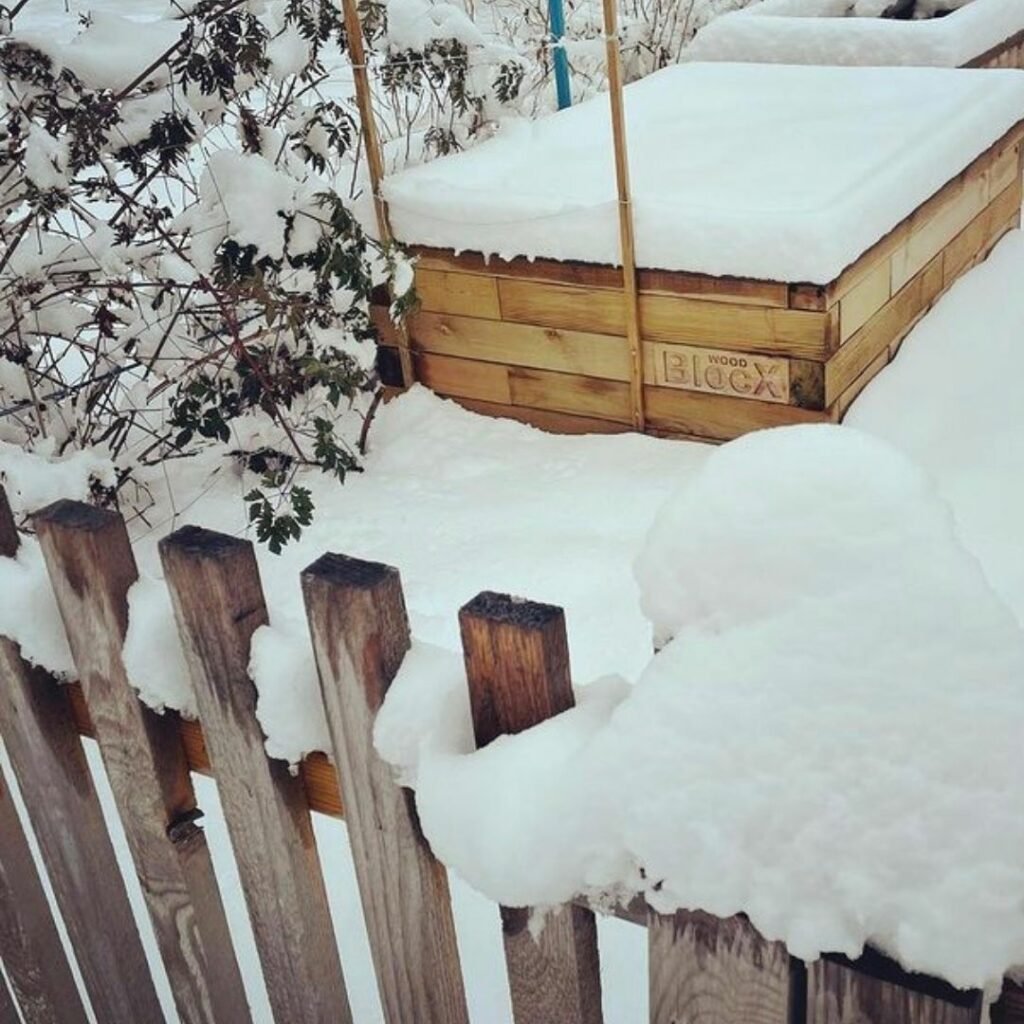 #6 What to grow in spring
If you want to get growing in the spring, you can choose almost anything to grow, from bush tomatoes to cabbages, leeks and cucumbers.  My advice would be to grow what you like to eat, after all that is the idea of growing your own food, you should enjoy growing and eating it.  Most seeds can be started off straight into your raised bed, from spring onions, leeks, carrots and beetroot; where as veggies from warmer parts of the world such as tomatoes and cucumbers will need to be started on a windowsill indoors, then planted in your raised bed once the chance of frost has passed and the temperature has warmed up a little (usually late May-early June).
Best veg to grow in spring
Tomatoes

Cabbages

Leeks

Cucumbers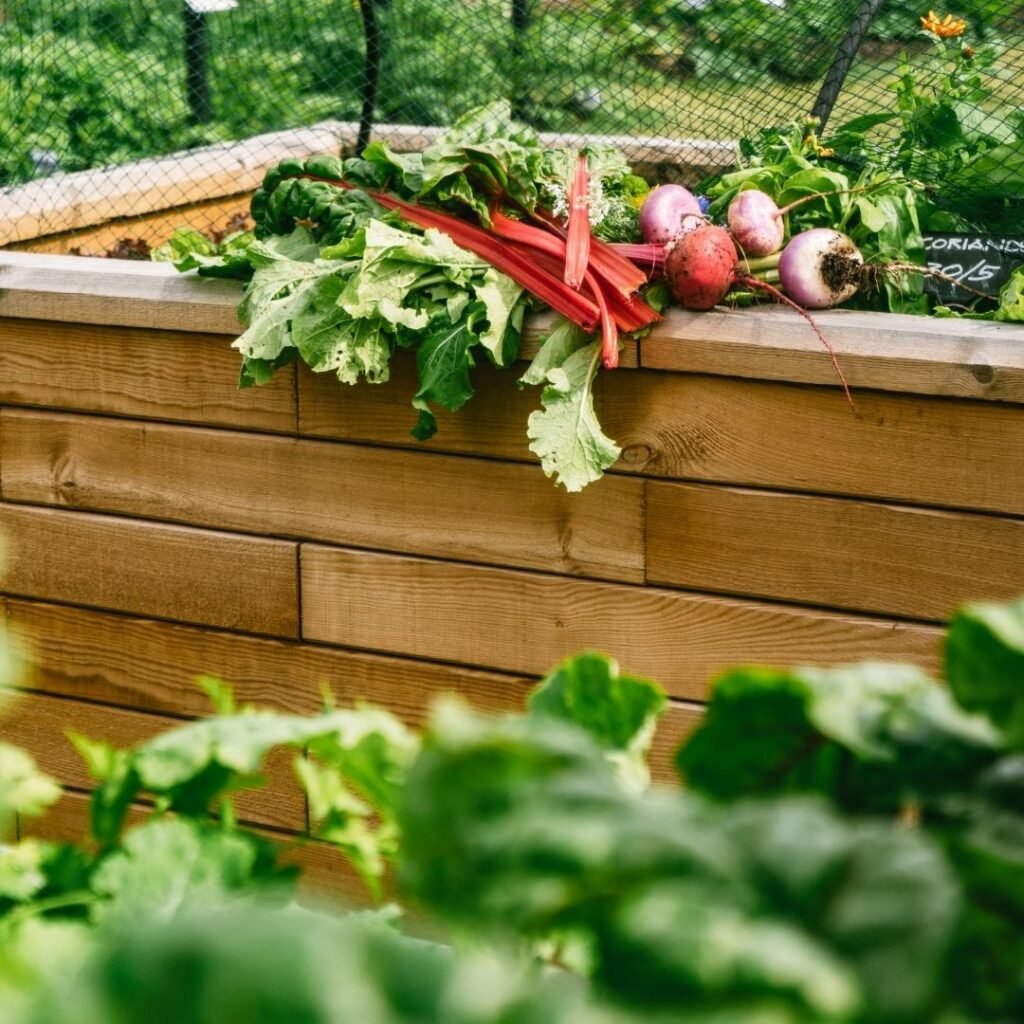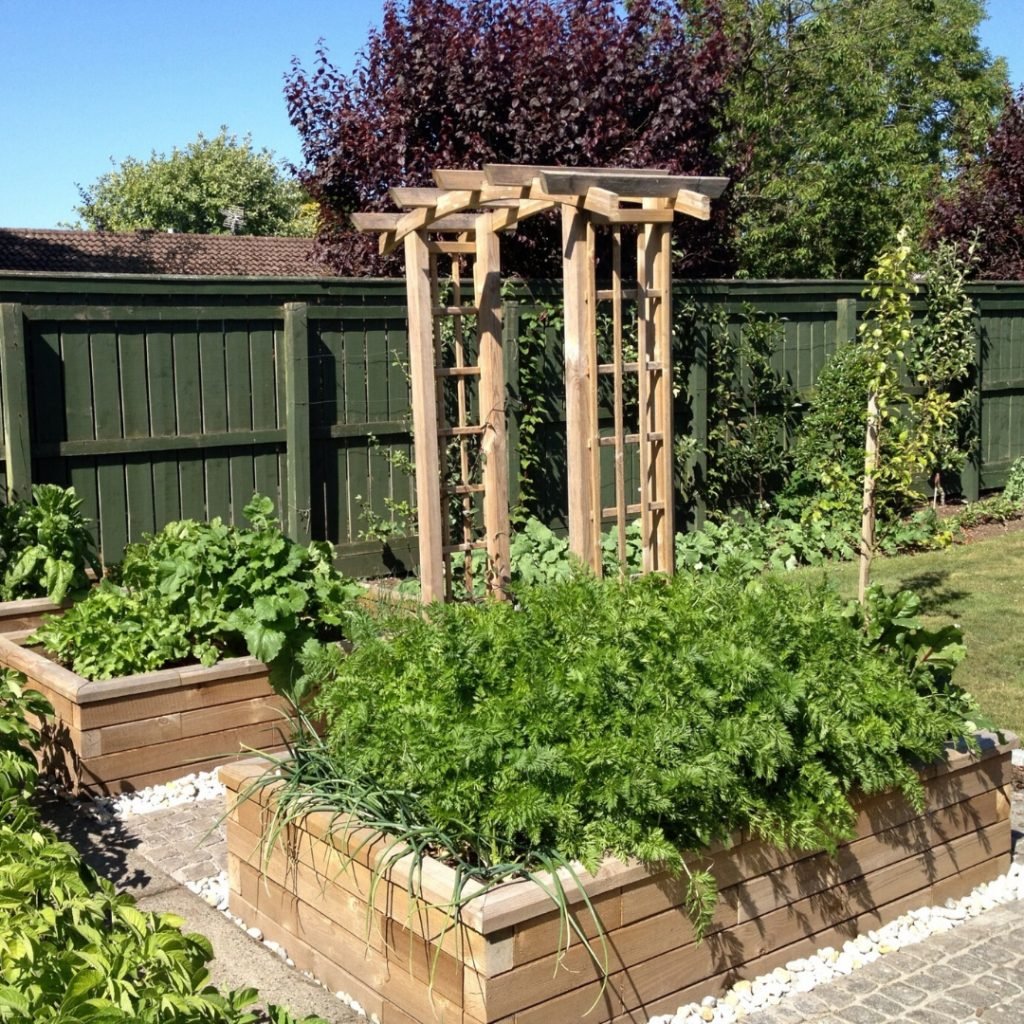 #7 Growing in small spaces
If you only have a small raised bed, it's best to grow plants which have lots of flavour and that you don't use lots of; in this way you will get the best from your bed.  Herbs and outdoor chillies are a great choice, especially as you won't need to harvest much to change an ordinary meal into a great meal; whereas if you grew cabbages in the same space, it wouldn't take long before you had eaten them all.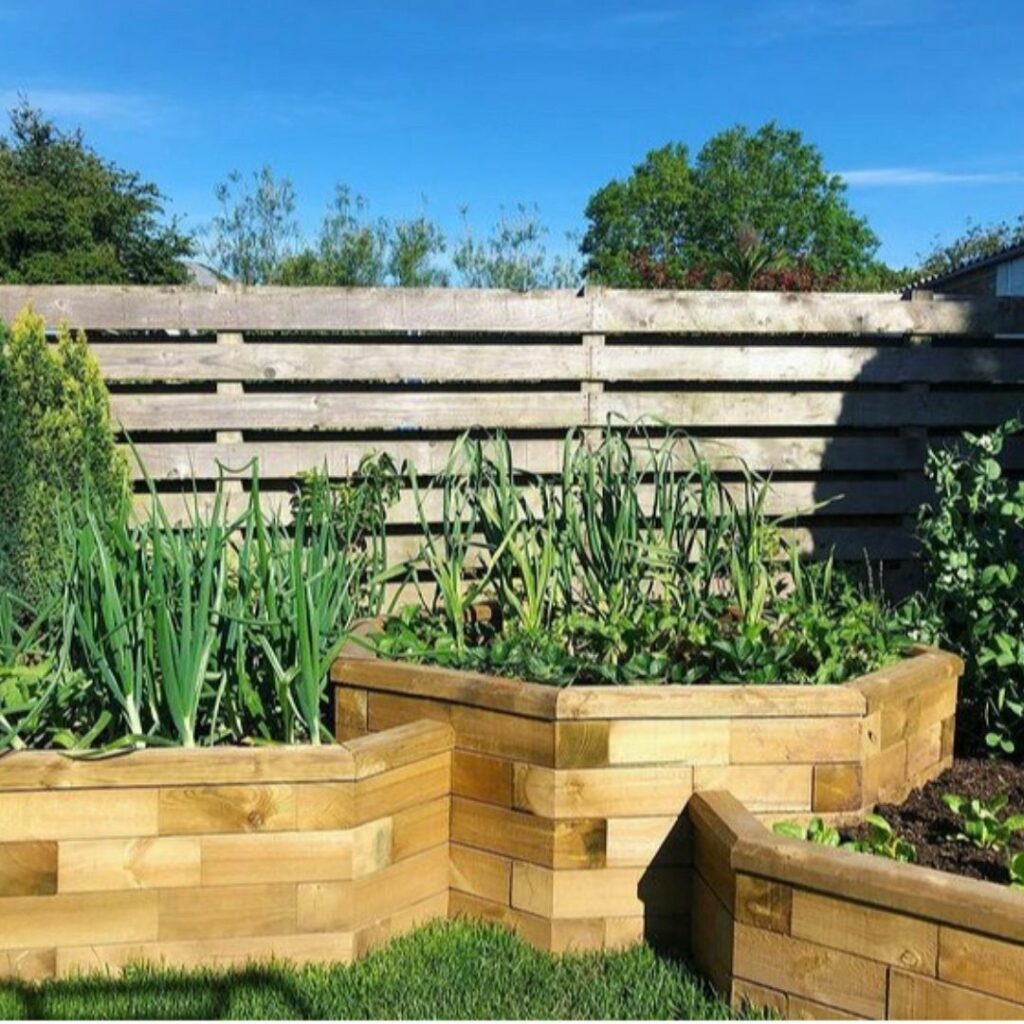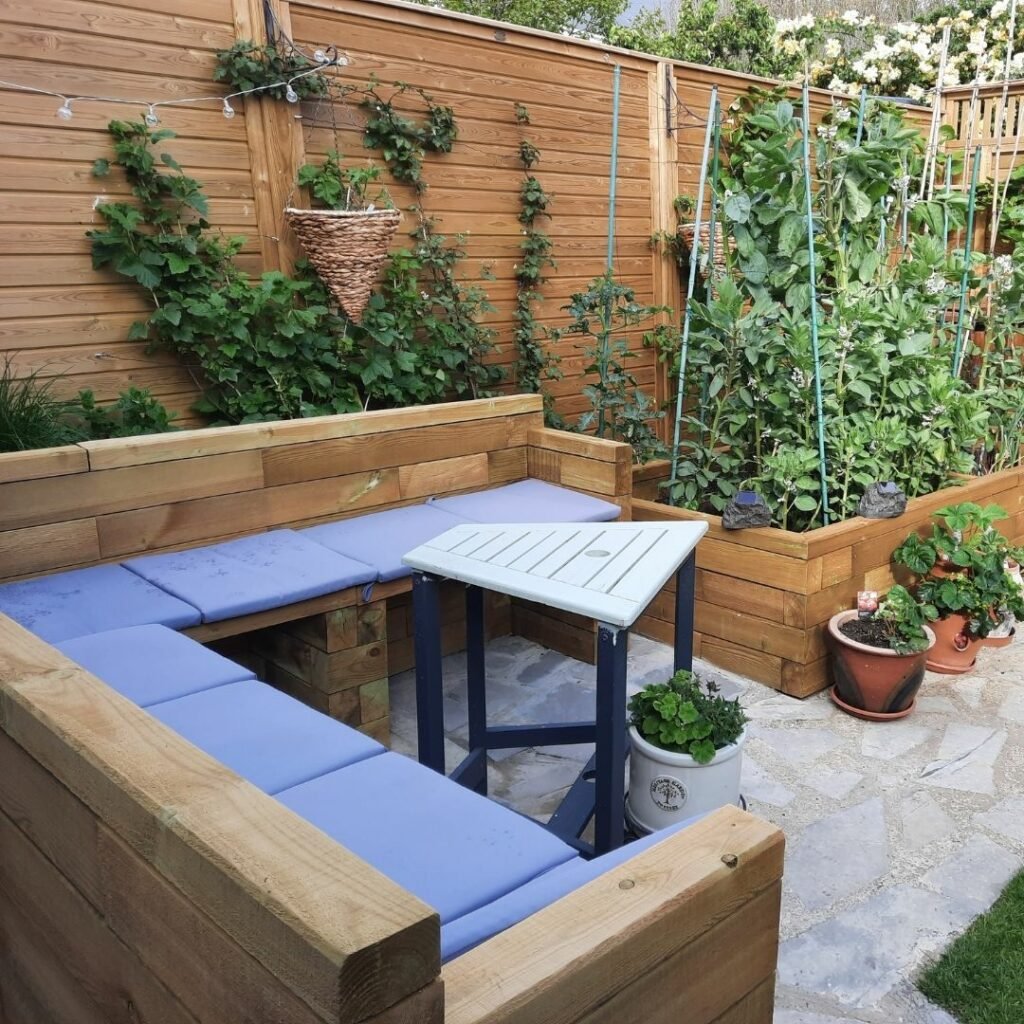 Start your raised bed journey with WoodBlocX
To begin your raised bed growing journey or to upgrade old railway sleeper raised beds browse our pre-designed kits, add your own measurements to our calculators or use our Free Design Service and get something completely bespoke to your garden.
Our modular kits can be any shape or size, they're easy to build, maintenance free and guaranteed for 15 years. To see how easy it is to build with WoodBlocX watch our videos.