How To Build With WoodBlocX
The easiest way to build your DREAM GARDEN!
If you have ever thought about adding a new growing area or revamping your garden, then WoodBlocX is an ideal place to start! WoodBlocX structures are quick and easy to build, require no heavy lifting or cutting and are built to last 15+ years.
WoodBlocX designs don't just have to be standard squares, rectangles or circles. Our unique, easy-to-use modular blocks allow you to incorporate curves, angles and layers into any planter or raised bed design, giving you the opportunity to create something individual and bespoke for your garden.
Our clever dowel system can be disassembled for reconfiguration at a new location if required.
Our unique WoodBlocX system – as seen on the BBC's Dragon's Den – is the best choice for creating raised beds, garden ponds, seating and retaining walls in your garden. It is easy to use, light but strong, and will last many years, putting it head and shoulders above other wooden garden structures such as those built with railway sleepers, wooden boards or bricks.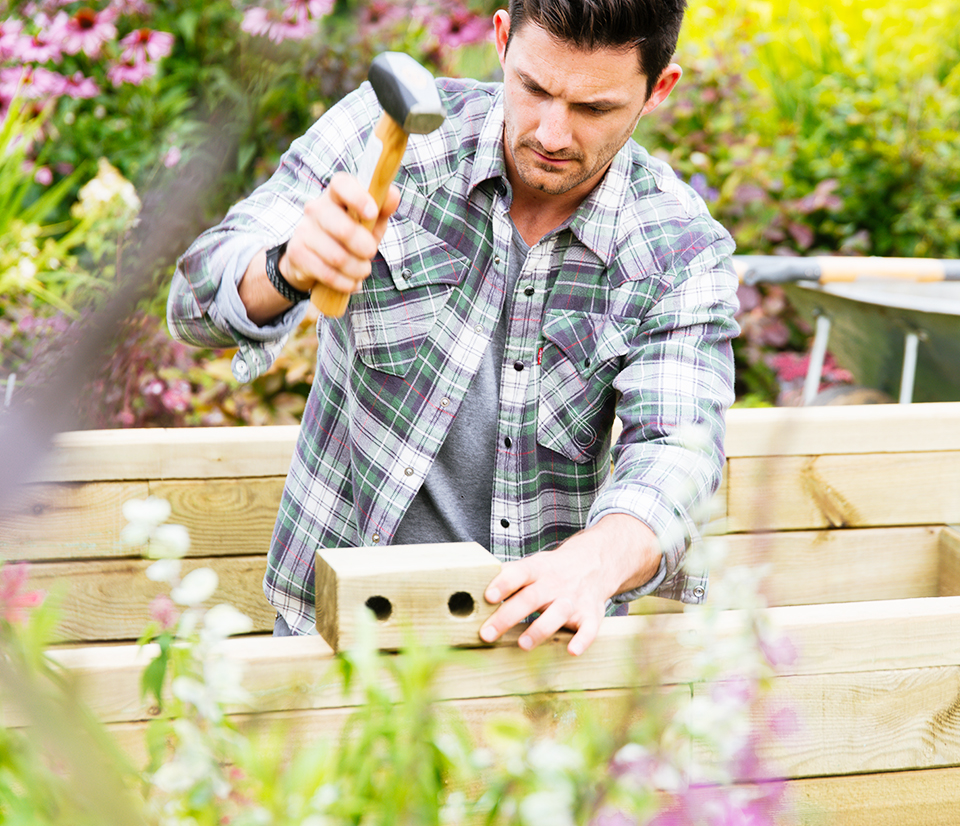 Why not just use railway sleepers, stone or boards?
Railway sleepers are often impregnated with nasty chemicals that can leach out into the soil. They are also incredibly heavy and difficult to work with, and often expensive to buy. Plus, they are so thick that a lot of potential growing space is lost purely on the sleepers themselves.
Stone is expensive and requires mortar and foundations, as well as the skills to build with it successfully. WoodBlocX is also comparably cheaper than bricks.
Building with boards requires screws and power tools to install. Boards can also warp and bow over time. With WoodBlocX there's no need to work out how much timber you need or factoring in offcuts, we do all the calculations for you and send you precisely what is needed to build your structure.
Why choose WoodBlocX?
Everything you need to build your structure will be included in your kit.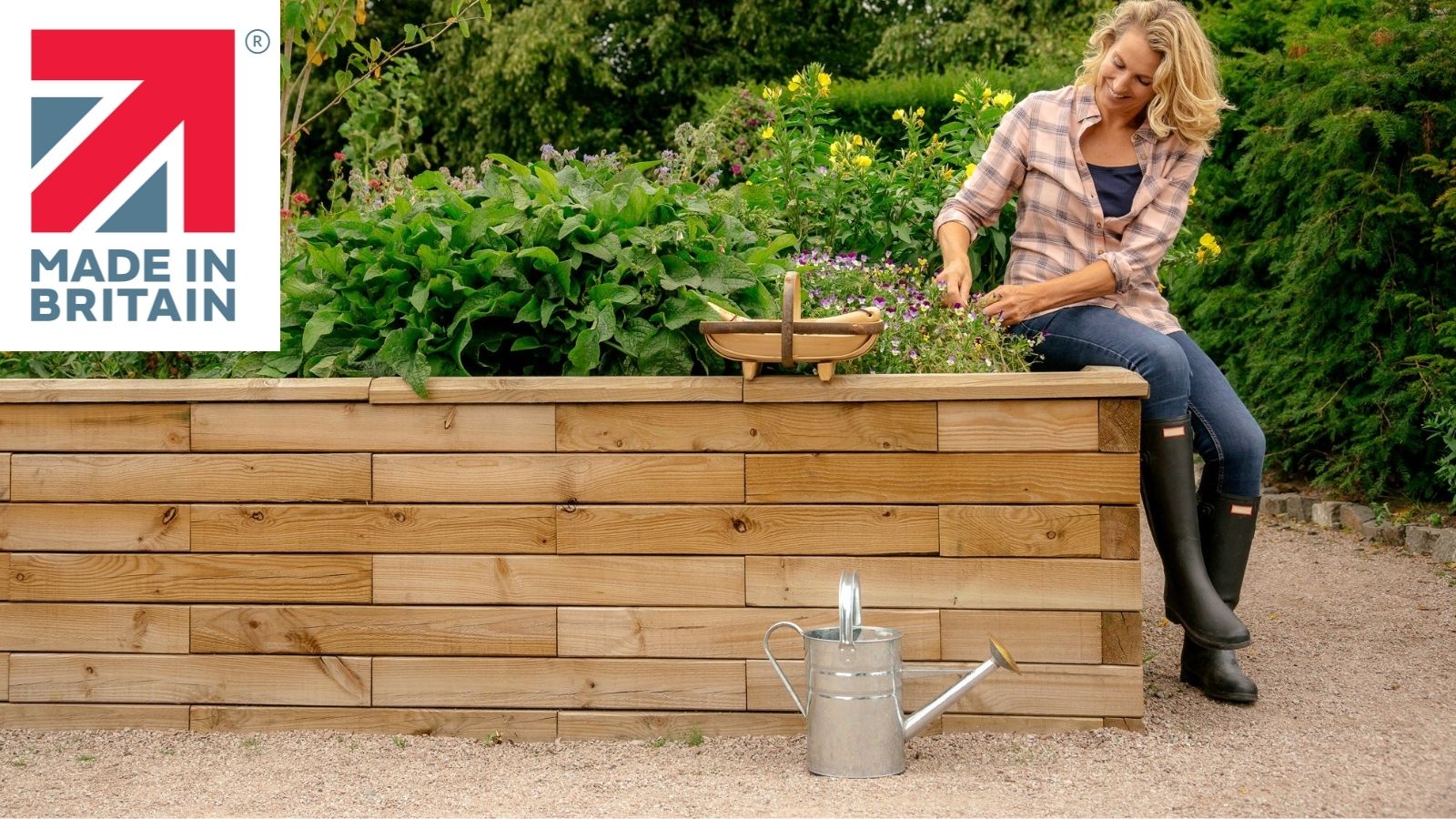 Transform your garden!
Our unique WoodBlocX system means that designs can be adapted to almost any garden situation - length, height and widths can all be made-to-measure.
On our website, we offer a wide range of pre-designed planters and raised ponds, but we can also help you to design whatever it is that you need, so that it fits perfectly into your space.
UK delivery only takes 3-4 working days, and the WoodBlocX are so simple to construct, your garden could be transformed by the end of the weekend!
If you want to use our Free Design Service, send us a quick sketch with your requirements and a photo of your space, or give us a call on 0800 389 1420 (Mon to Fri 9-5pm) to talk things through with our knowledgeable team.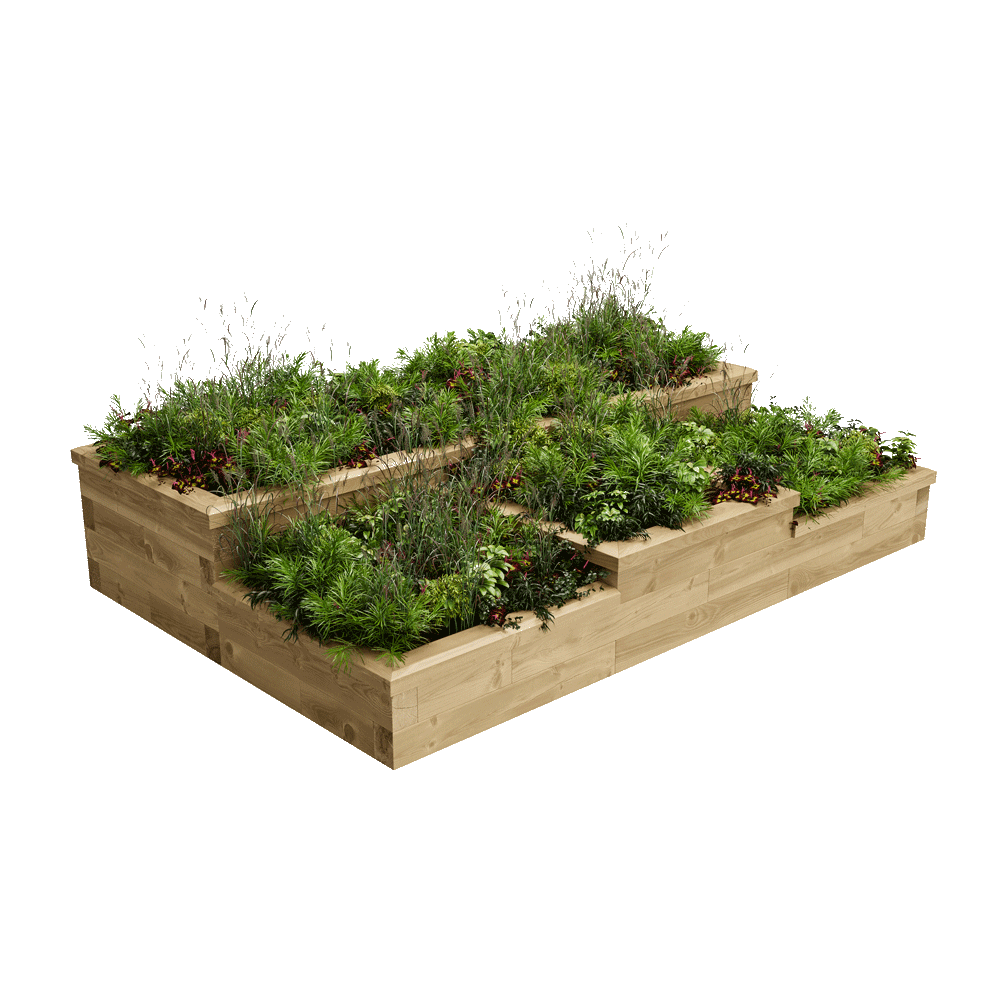 Raised beds
With WoodBlocX raised beds, boxes and planters you'll rediscover the pleasure in gardening. Our kits can help you build raised beds that are beautiful and practical, giving you extra height and adding shape and structure to your outdoor space.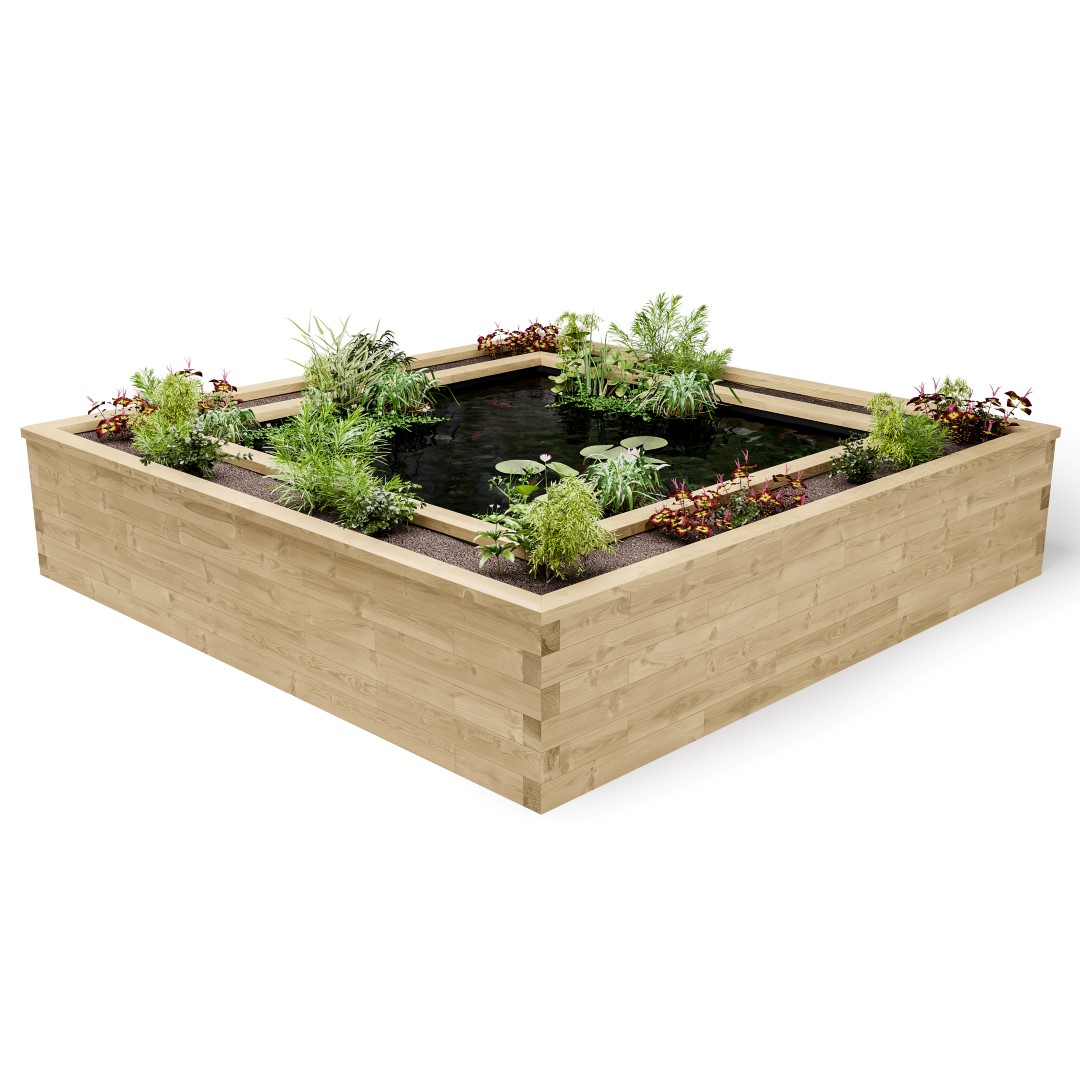 Raised ponds
It couldn't be easier to create a raised timber pond that's perfect for your garden from WoodBlocX. The versatility of our products means they can be used to build koi ponds and water features of any shape or size, creating a fantastic centrepiece for your garden.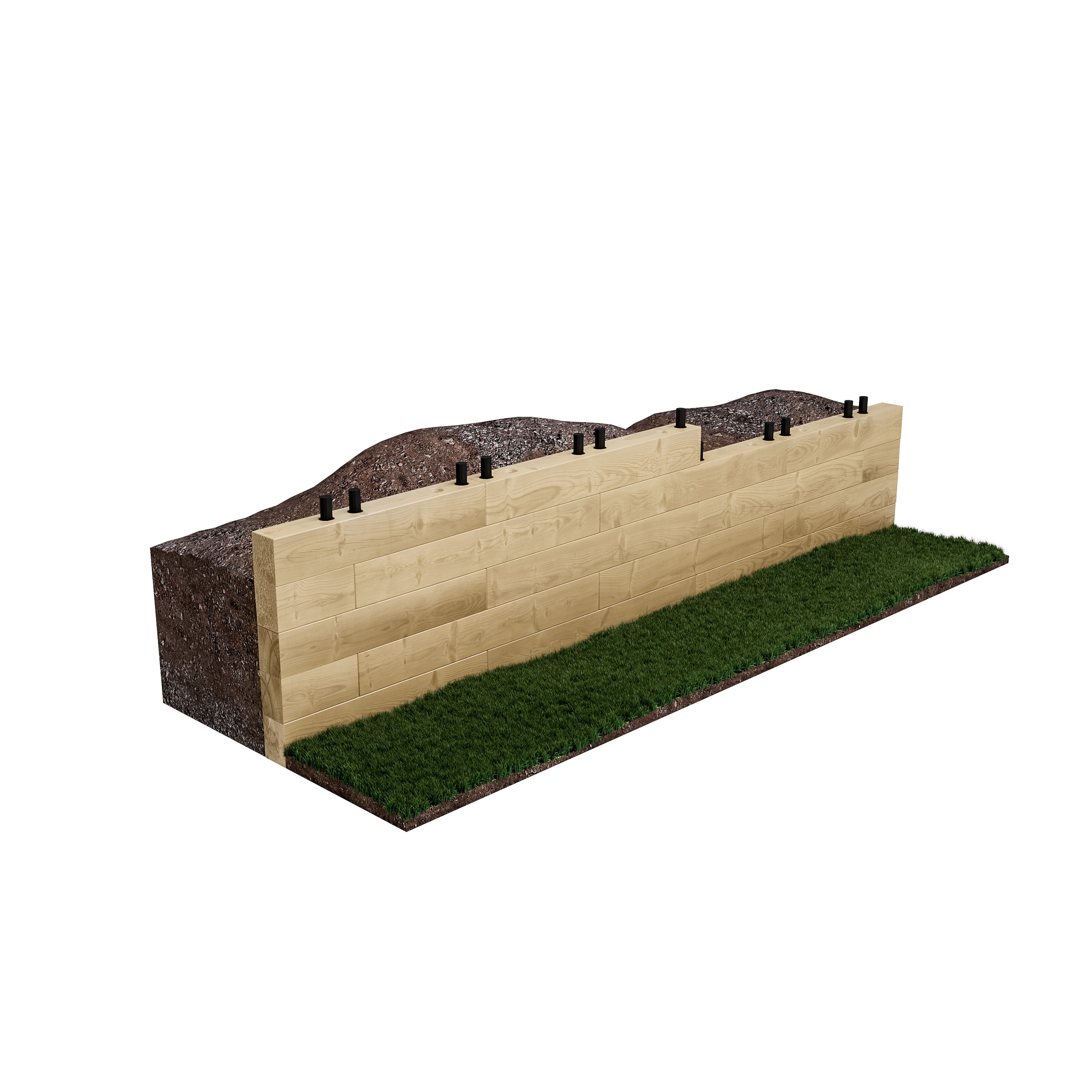 Walls & steps
It's easy to bring your garden to life with WoodBlocX. A little landscaping and the slopes and hills can be turned into terraces, borders and flat lawns, with additional built in features such as steps, benches and pillars. And it's much easier to build with than sleepers!