Colin's raised pond and pergola
Adding a beautiful water feature to an established garden
Colin had a large flat gravelled area in front of his garden shed and was keen to update it to add more interest to the area, with the rest of his garden featuring a well maintained lawn and beds and borders he was keen to add a water feature.
The garden before ---->
Planning the garden
Colin opted for one of our double skinned ponds creating using our pond calculator which allows you to add your own measurements for large and small ponds. Some of our larger pond designs feature a 'double skin' to provide extra stability, plus the outer section makes a great space for adding decorative planting around the edges of the pond.
This particular area of Colin's garden is in full sun most of the day, so he enlisted a local joiner to create a bespoke pergola using the dimensions of the pond.
Preparation and building
The site was levelled and Colin opted to put the first layer of BlocX on a bed of mortar. He followed the step-by-step building instructions provided to build the structure and completed the build with the capping provided.
The pergola was built by a local joiner with the upright's being made from 4in x 4in treated fence posts placed full depth in each corner before filling with compost.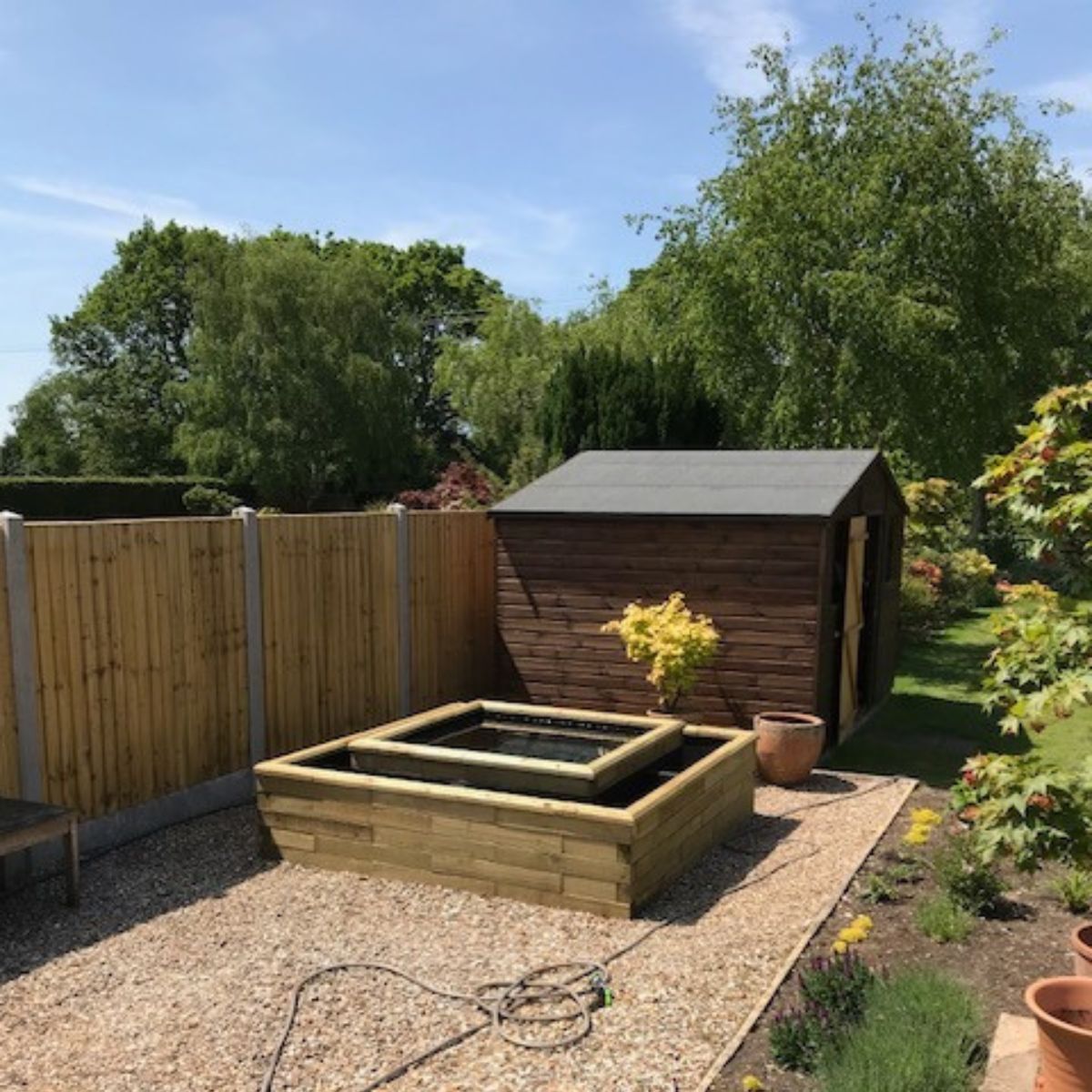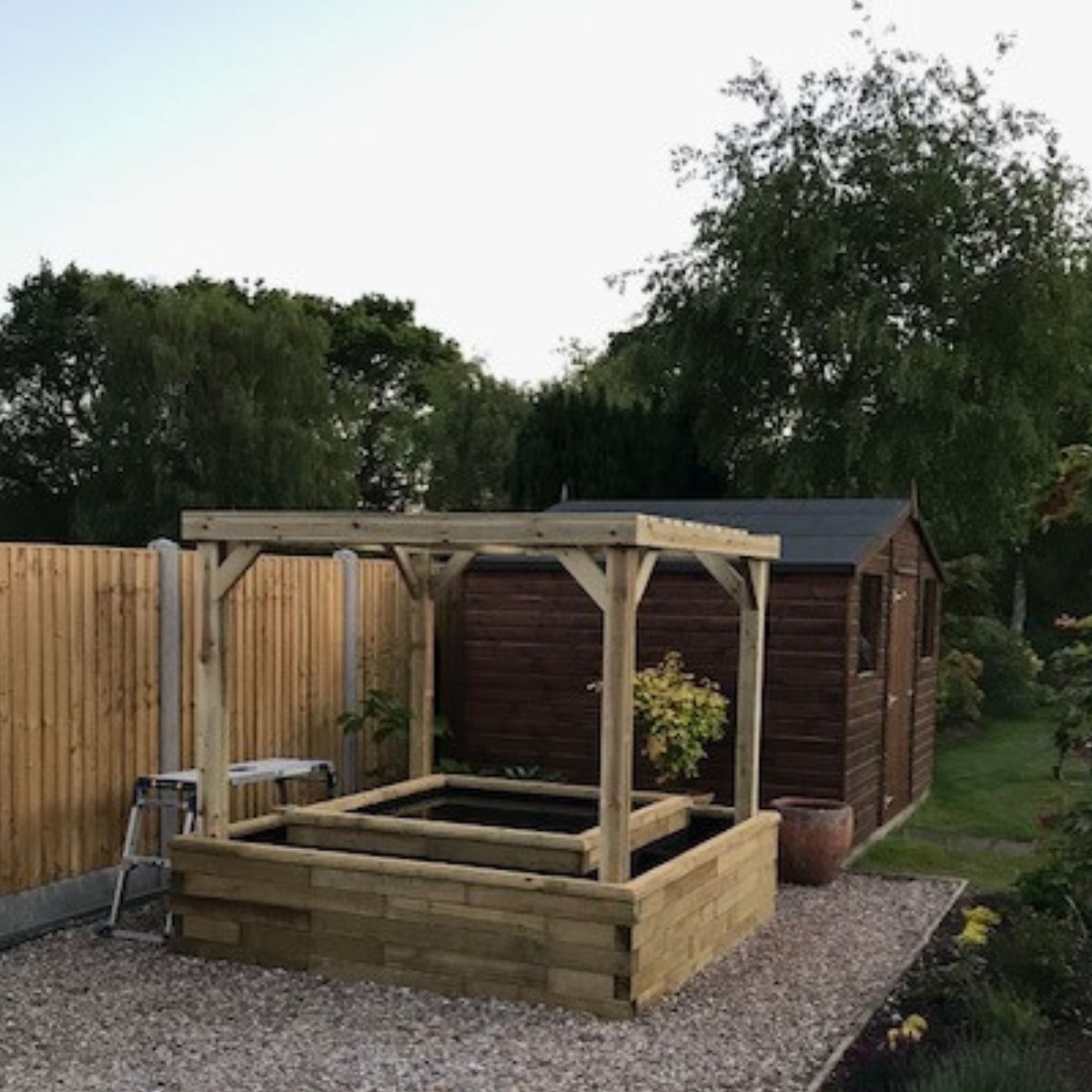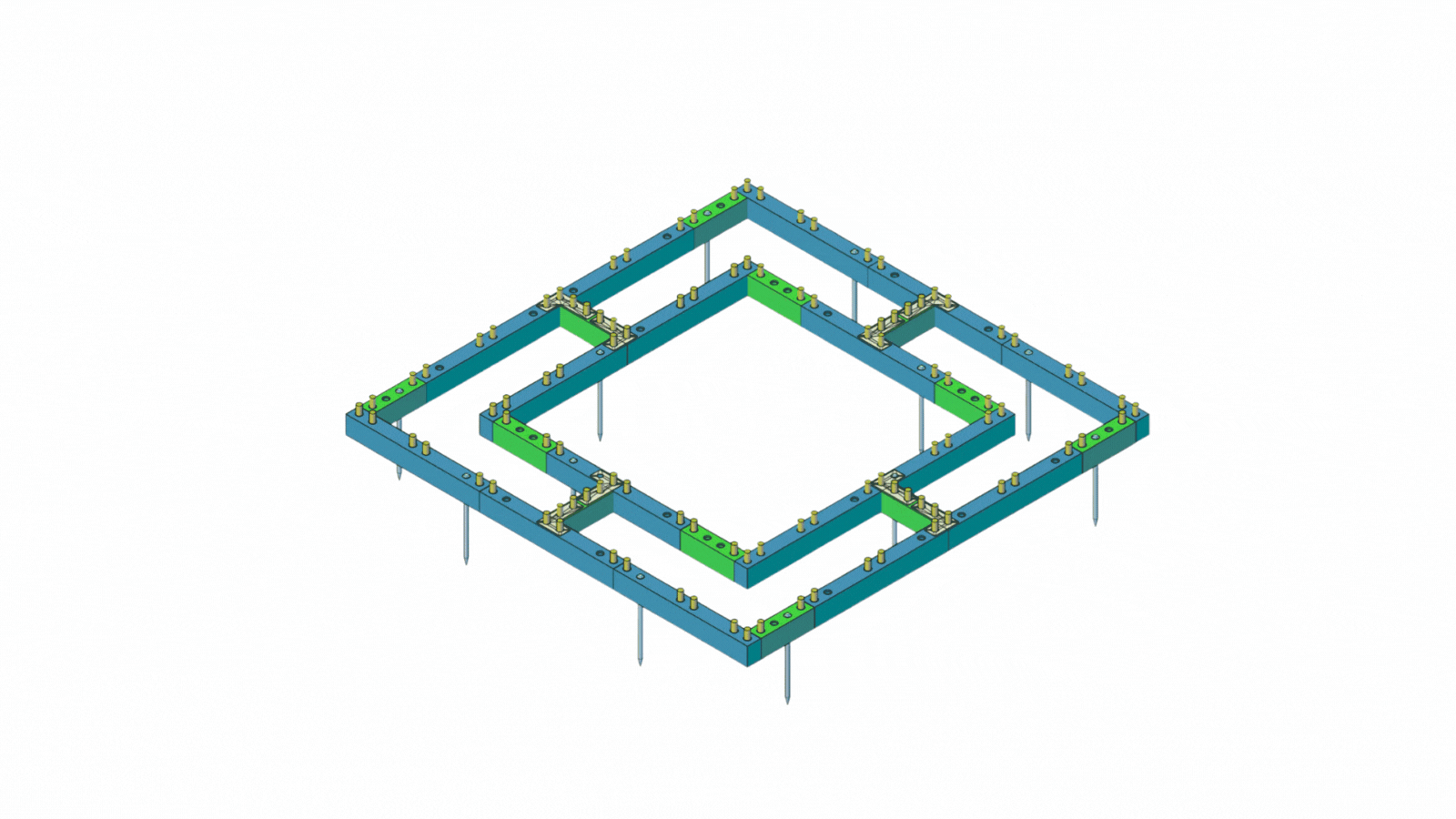 The finished design
The pond is great addition to Colin's garden, he planted out the border with plants that thrive close to water and wildlife-attracting varieties including Hostas and Toad Lilly, sides, Rogerseria, ferns, Astilbe and honey suckle, front, Creeping Jenny, Campanula and Lobelia.
The pond has been planted with pond weed and water lilies and stocked with seven goldfish unfortunately. Colin has added a homemade frame with netting to keep the herons from stealing the fish.
Create a beautiful and unique raised pond for your garden using WoodBlocX
Our pond kits make it quick and easy to add a pond to your garden, we have lots of pre-designed kits to suit all garden styles, a pond calculator tool, where you can add your own measurements and our Free Design Service for bespoke designs.