Emily's veg garden
Transforming a lawn into a productive veg plot
Emily wanted to completely transform an area of lawn into space to grow edibles, as the area she had available was quite large; she had space for multiple raised beds and a greenhouse, making it the perfect plot to create a productive garden.
Reassured that WoodBlocX raised beds can be built on any surface (grass, soil, tarmac, paving etc.) she used our raised bed calculator to select the sizes for three rectangular raised beds that were perfect dimensions for her, the space and her growing plans.
Emily's garden before ---->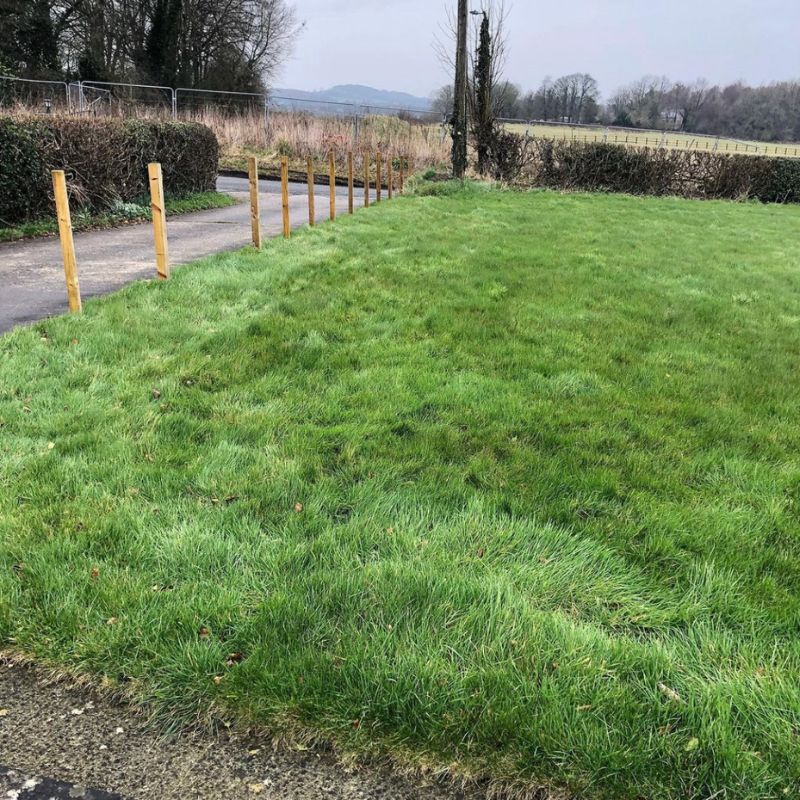 Building with WoodBlocX
Emily said: "I don't have very good DIY skills so I wasn't too confident in my abilities before building, but I had no need to worry! The lawn I was building on was nice and flat so I went ahead and laid out the first layer, following the instructions, knocked in the dowels, secured it to the ground using the ground spikes and then it got even easier. I built all three raised beds, by myself in just one day!"
The finished veg garden
Since building the three raised beds on her lawn, Emily has grown a whole host of vegetables including lettuce, beans, tomatoes, beetroot, carrots and more. The addition of her greenhouse in close proximity to the raised beds has made it really easy for her to grow edibles undercover, from seed, and transplant them into her raised beds.
The benefits of growing veg in raised beds
WoodBlocX raised beds make an attractive and longer-lasting alternative to using railway sleepers, wooden boards in the garden, they're also available in all shapes and sizes, so there is much more flexibility to ensure you get exactly what you need for your garden. Here are some of the benefits of using raised beds in your garden and to read more on this head to our blog which explains all.
Better soil conditions - Unlock options to boost the quality of your soil
Improved drainage - Reduced soil compaction compared to ground-level plots
Flexible choice of height - Choose a height that works for you
Grow anywhere on any surface - Place your raised beds on patios, concrete, tarmac, grass or soil
Pest control - Keep unwanted vermin out of your garden beds
Landscape any garden - Stagger raised beds to create a beautiful terraced garden
Extended growing season - Soil warms up quicker in spring and retains heat longer in autumn
Add value to your property - Quality garden structures can entice buyers
A sustainable, non-toxic alternative - We use a water-based wood preservative