Frederick's kitchen garden in France
Transforming a large lawn into an accessible and productive potager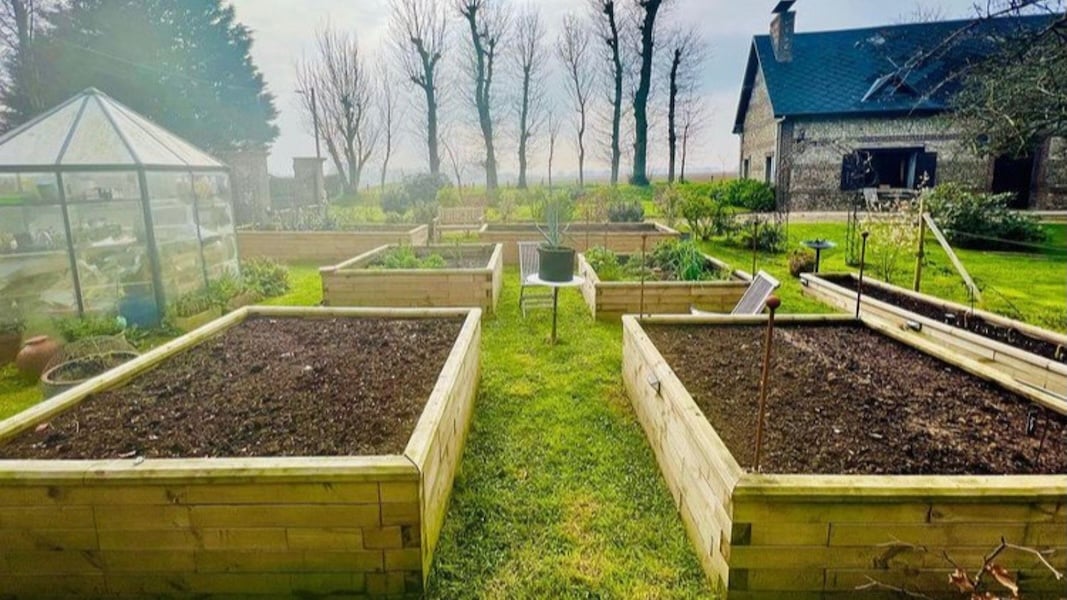 Frederick's kitchen garden is productive, functional and beautiful, by using raised beds he no longer has to deal with compact clay soil and, from experience, knows that his WoodBlocX raised beds can stand up to the most extreme weather conditions.
Based in the Normandy region of France, the garden is in the perfect position for growing edibles, it is south-facing and gets plenty of sunshine throughout the day. Whilst Frederick wanted to improve the space for growing by adding quality soil and better drainage, he also wanted to create an accessible space that will allow him to garden later on in life.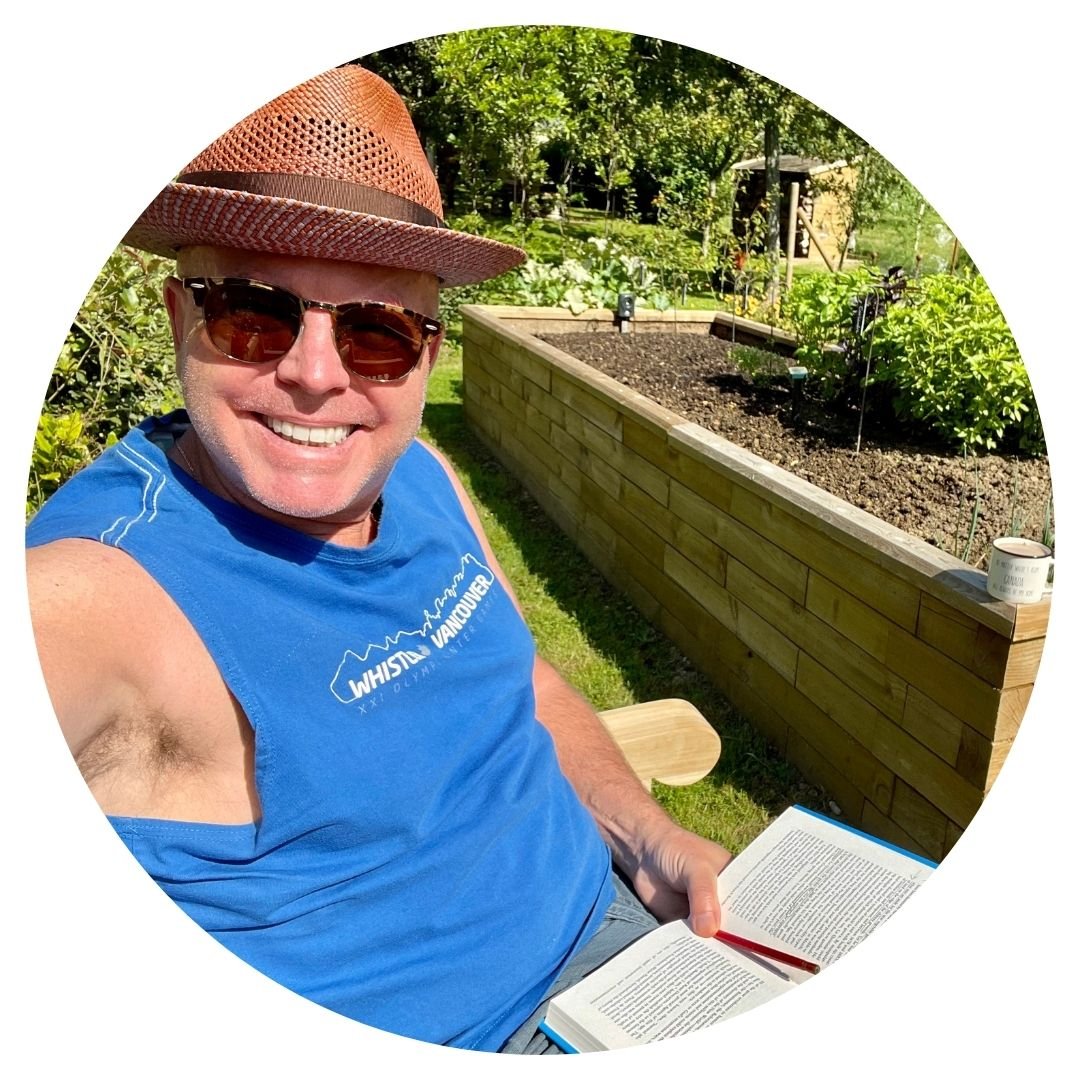 Did you consider using any other materials before you settled on WoodBlocX?
I did a lot of research online before choosing WoodBlocX for my raised beds. I searched for ready-made raised beds and watched numerous how-to videos, however, the building project was either too complicated or the material looked too flimsy. Railway sleepers were also an option, but I was put-off using them due to the creosote leaching into the soil and I'm not the greatest handy-man!
I finally took a look at the WoodBlocX website and the product ticked all of the boxes! Easy to build, robust and sustainably-sourced wood with an eco-friendly pressure treatment and are long lasting. I liked the recycled plastic dowel idea - it reminded me of Lego or Mécano sets as a child.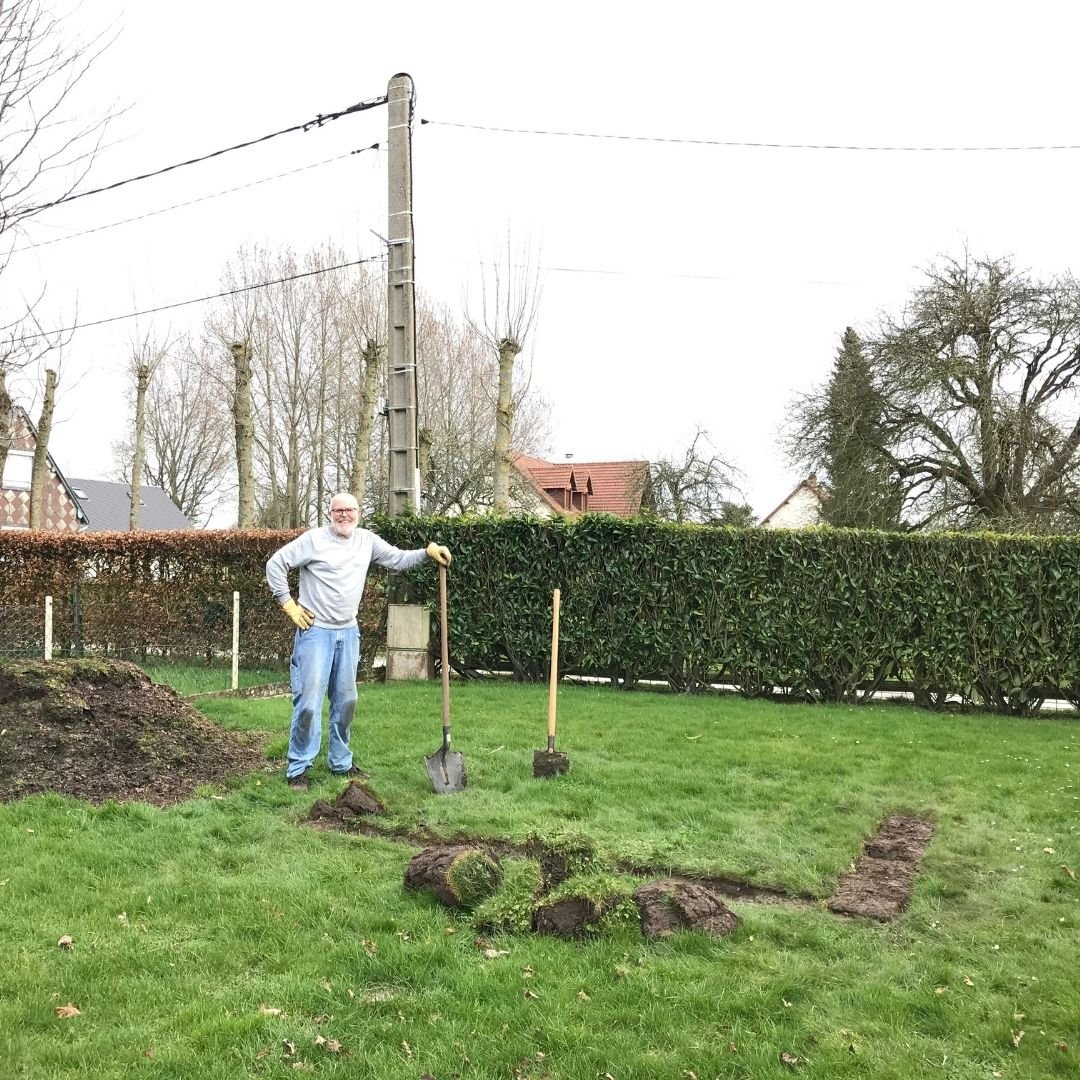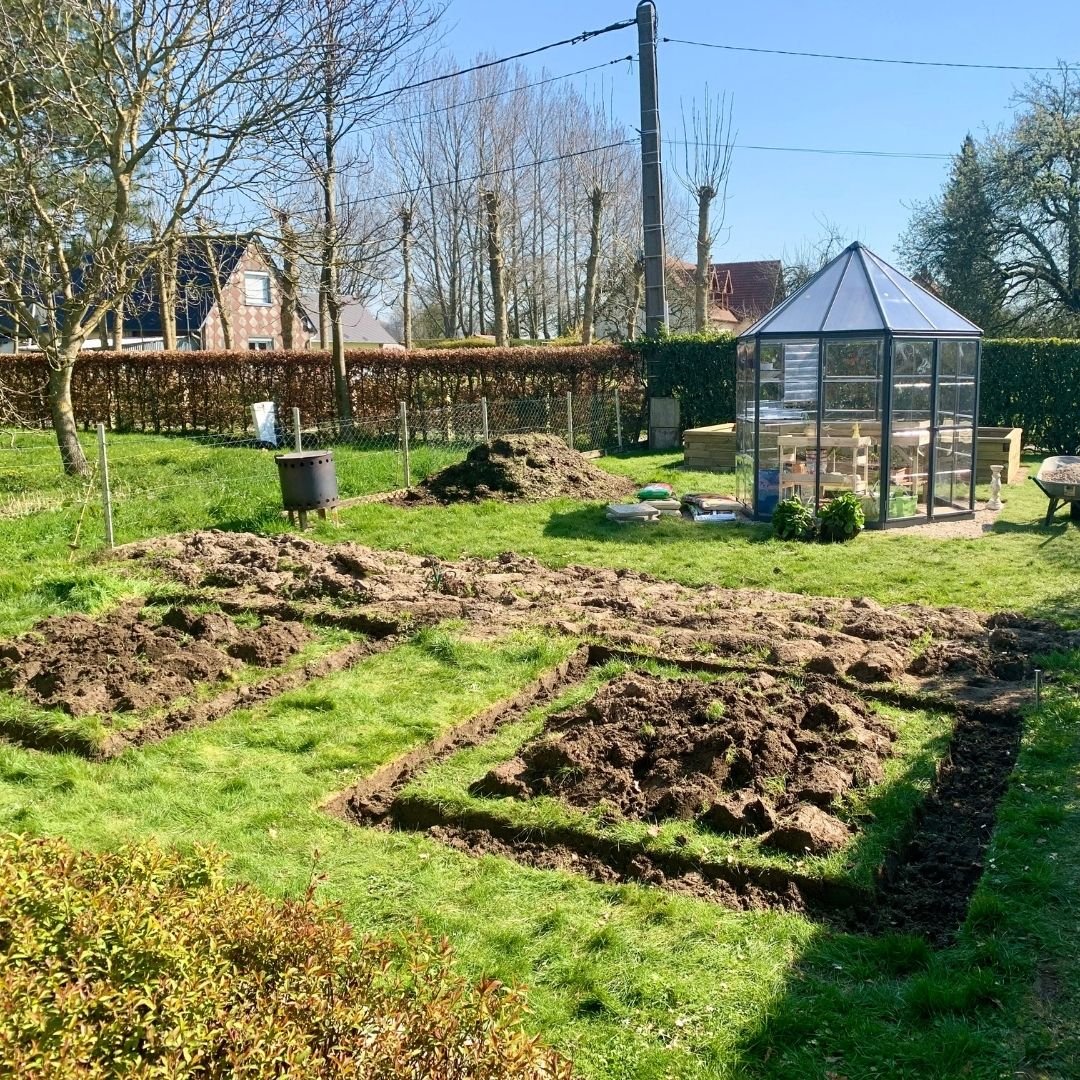 When you contacted WoodBlocX did you have a design in mind for the space or did you need some help?
Yes, I had an idea in mind, but I had questions. So, rather than clicking and buying, I decided to go to the bespoke design section to be able to ask questions. I knew the size of my garden plot and wanted to know if square and rectangular beds of certain sizes would fit. I also thought that having beds of differing heights would look aesthetically pleasing. So I gave my measurements and asked my questions. I received very personalised service. Specifically, I needed to know which heights would be most comfortable to work at when older, and if the size of beds I had envisaged would fit into my plot area.
How did you find working with our designer to create your design?
I was surprised that the design team was actually real people (and not some AI algorithm that asks and provides standardised questions/responses!) I could ask my questions in layman's terms with measurements I provided and I received understandable and personalised responses, with pictures to show how to put it all together.
I was thankful for the after-service care provided by the design team about quantities needed to fill my beds. With the exact measurement of my beds, your team was able to tell me exactly how many cubic meters of soil I needed to fill them. They even were helpful with measurements of the layers of fill I would need: poorer quality at the bottom with top soil at the top.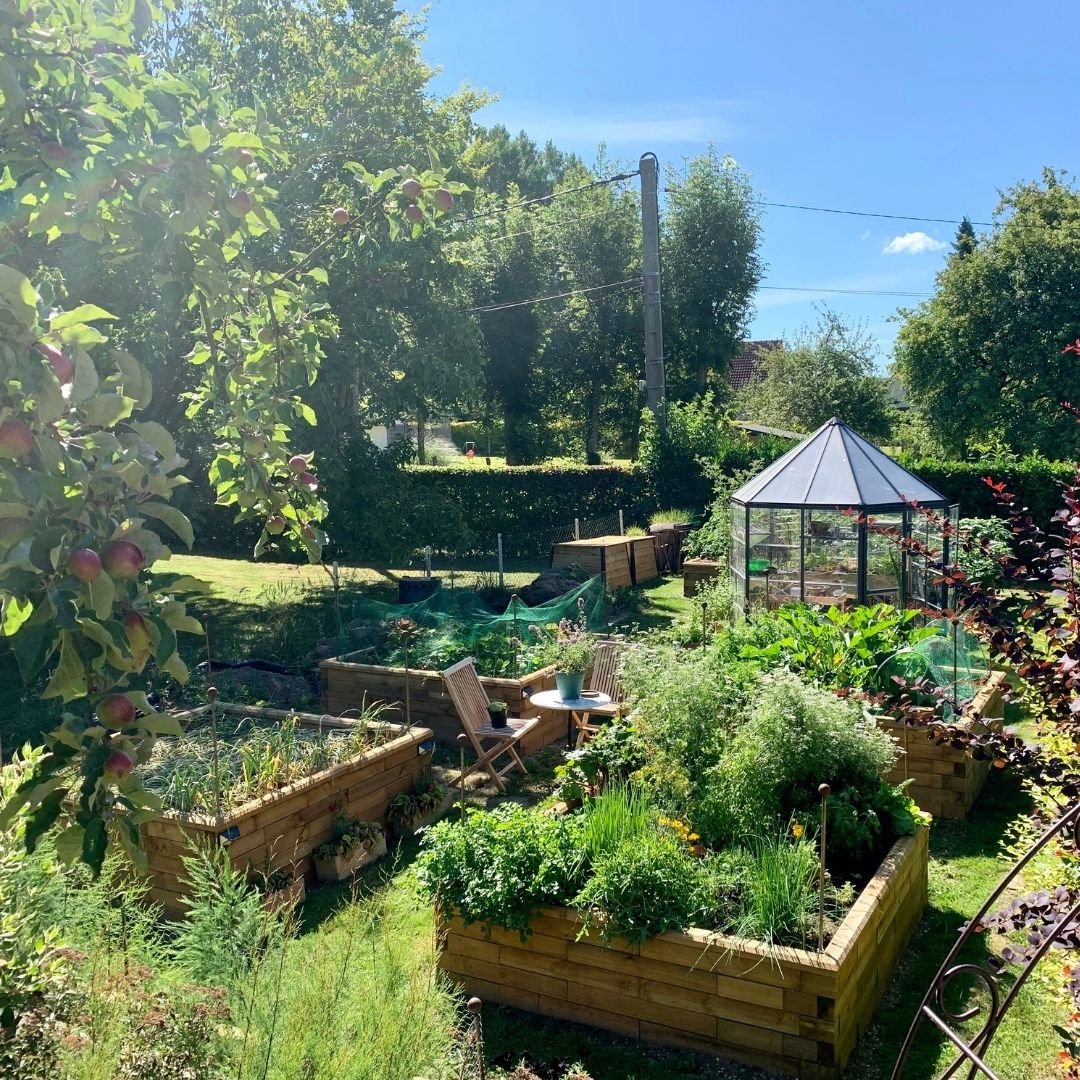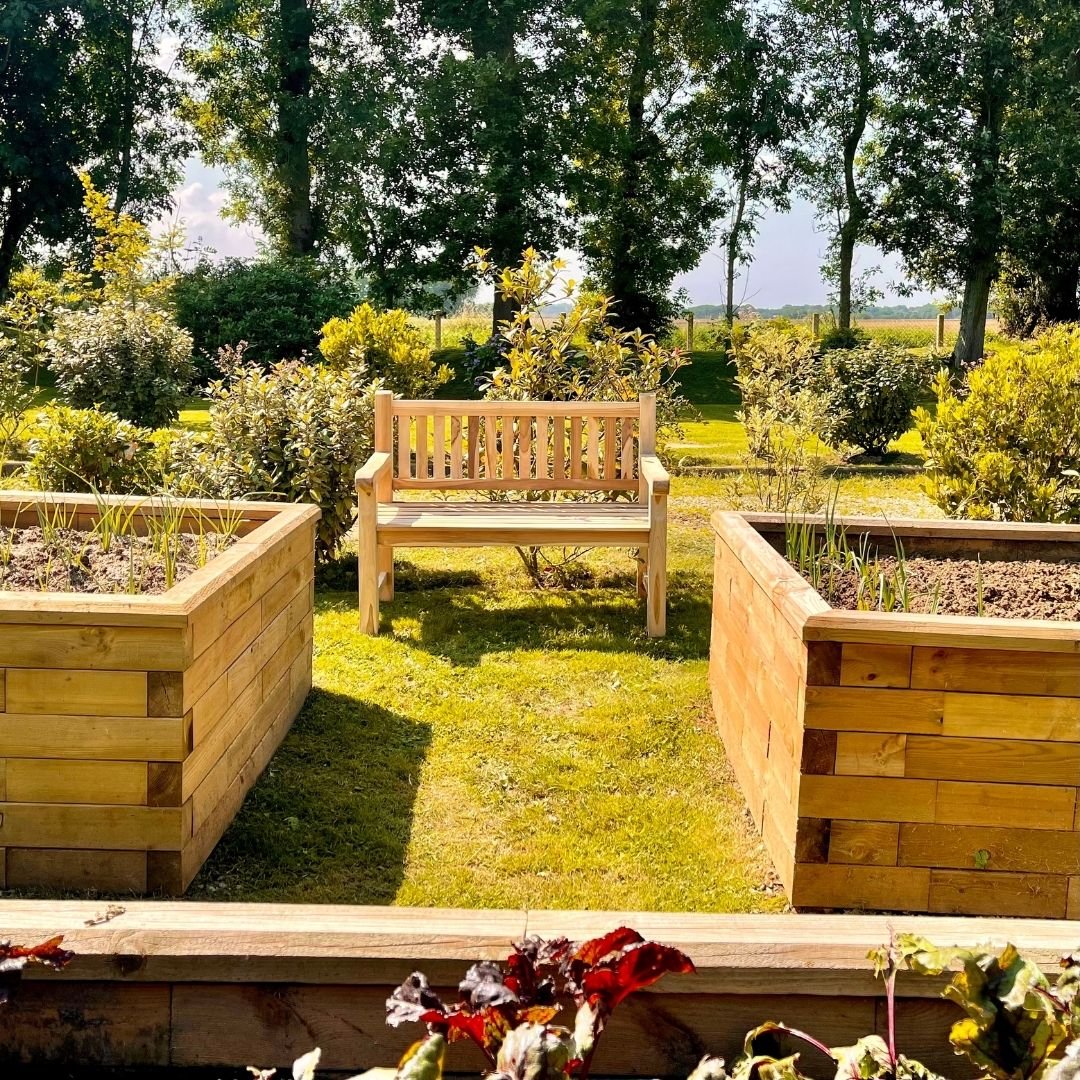 How did you find building with WoodBlocX?
I LOVED the entire build experience. I felt like I was "constructing" something - banging things with a mallet is very satisfying. And it came together very quickly! So the satisfaction was immediate. As I mentioned previously, like Lego - but for adults!
Placing the second layer on top of the first layer is always difficult/fiddly. (I've built seven raised beds now. I get a little better each time, but going from first to second layers is always the hardest - one of the blocks falls over, making sure the corners are square… The most challenging is making sure the shape is perfect and banging the pegs into the ground. If you don't get that right, undoing a layer is a bit difficult. Knocking in the pegs into the holes is always fun, once you get a rhythm going.
Building long raised beds is hard to make level. With your system of tying sides together it helps maintain the overall shape of the bed, so once semi filled, I could jack up corners and middles to make them level without losing shape.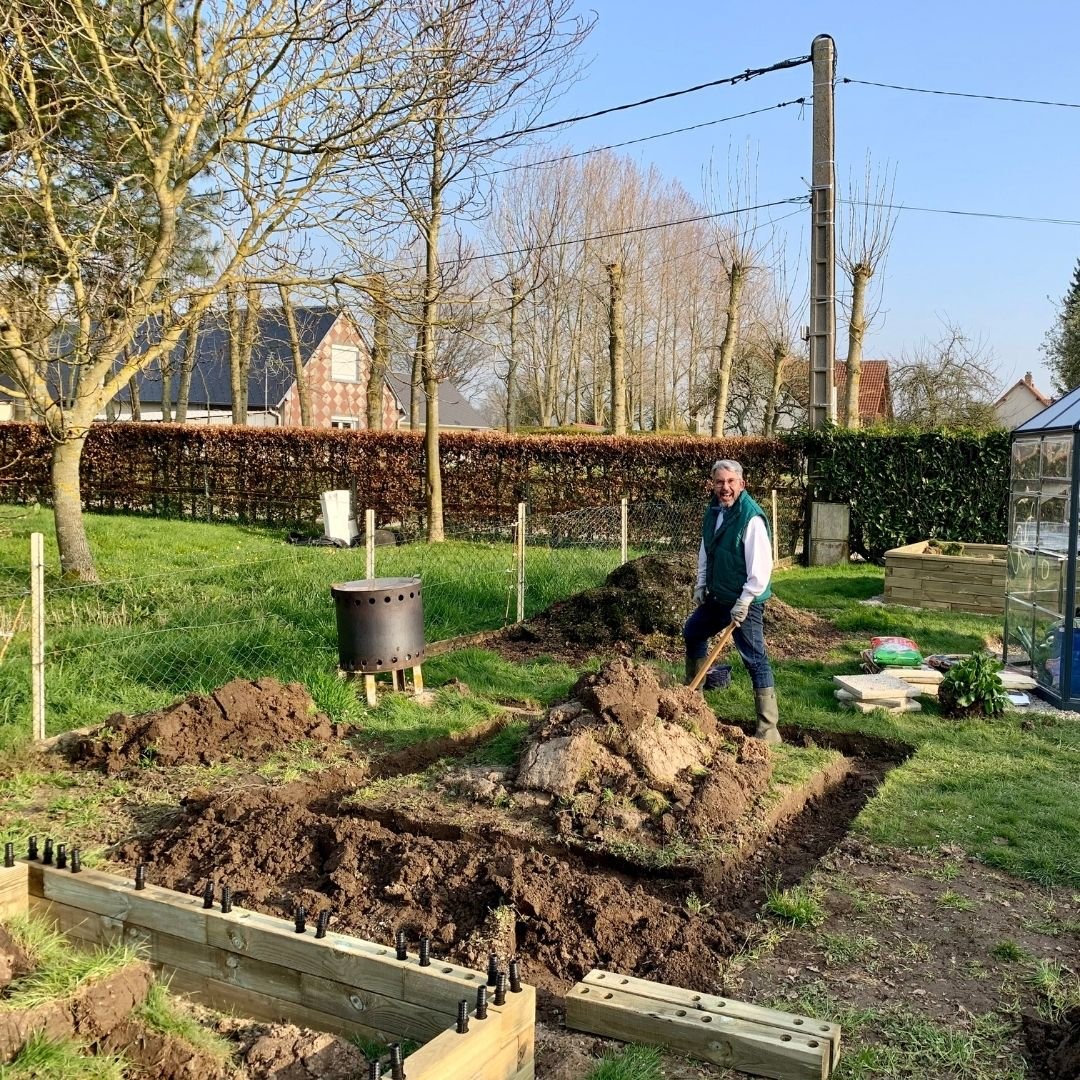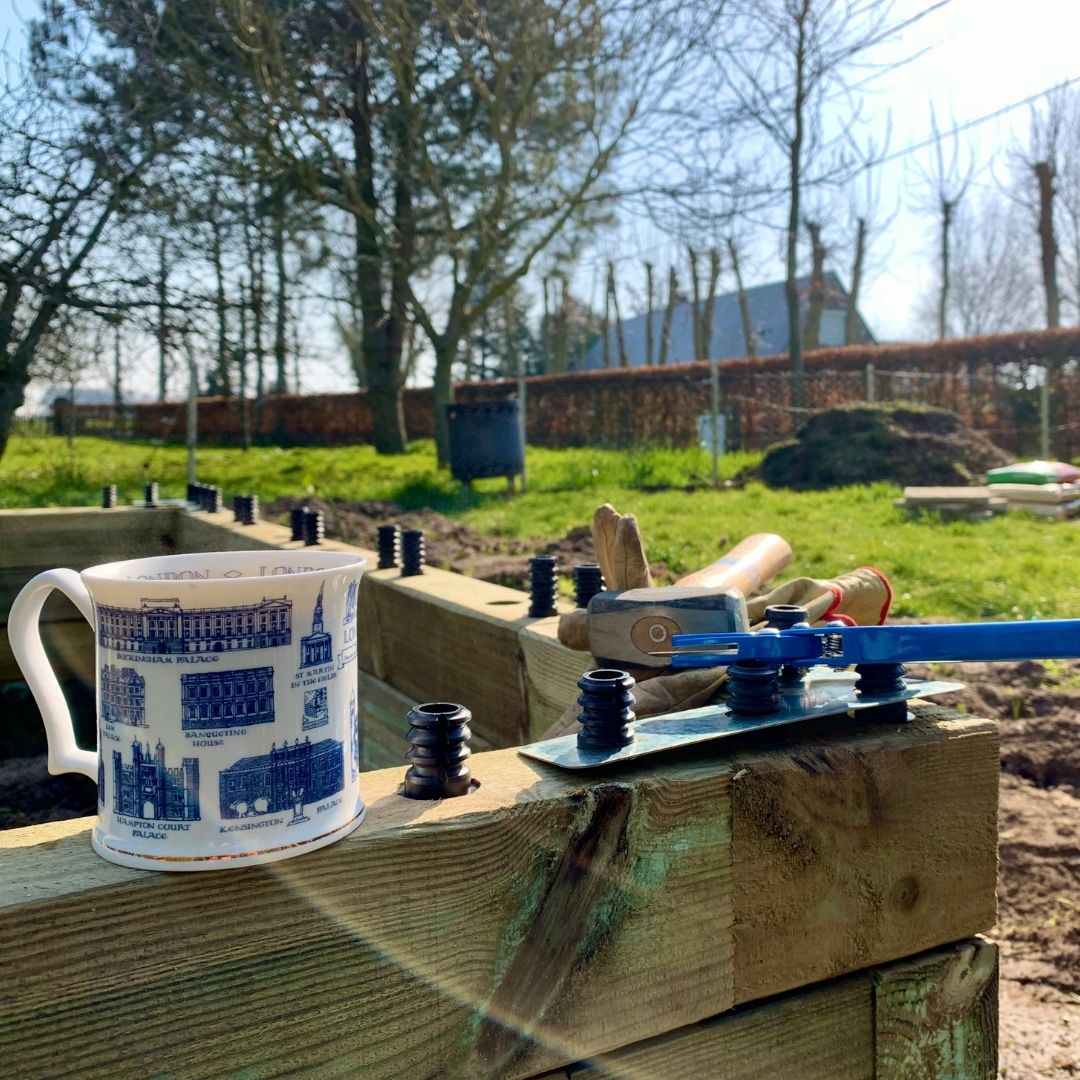 Since installing your WoodBlocX structures is there anything you would like to share?
I like the way they are ageing - gently turning from the greenish hue of the copper wood preservative, to the golden colour of the natural pine wood, to the greying effect of sun exposure. The capping is also a nice addition to sit comfortably on the edge of the beds.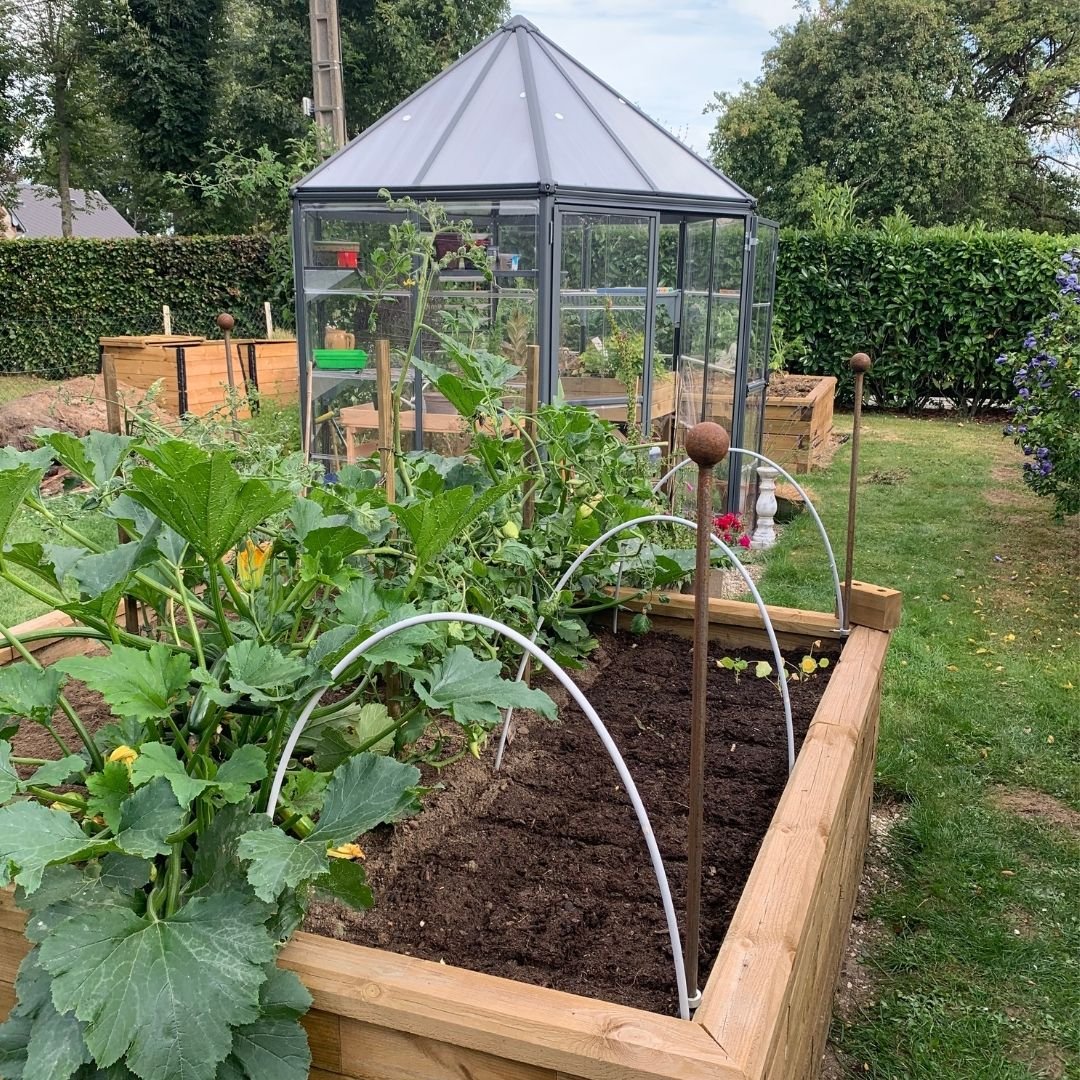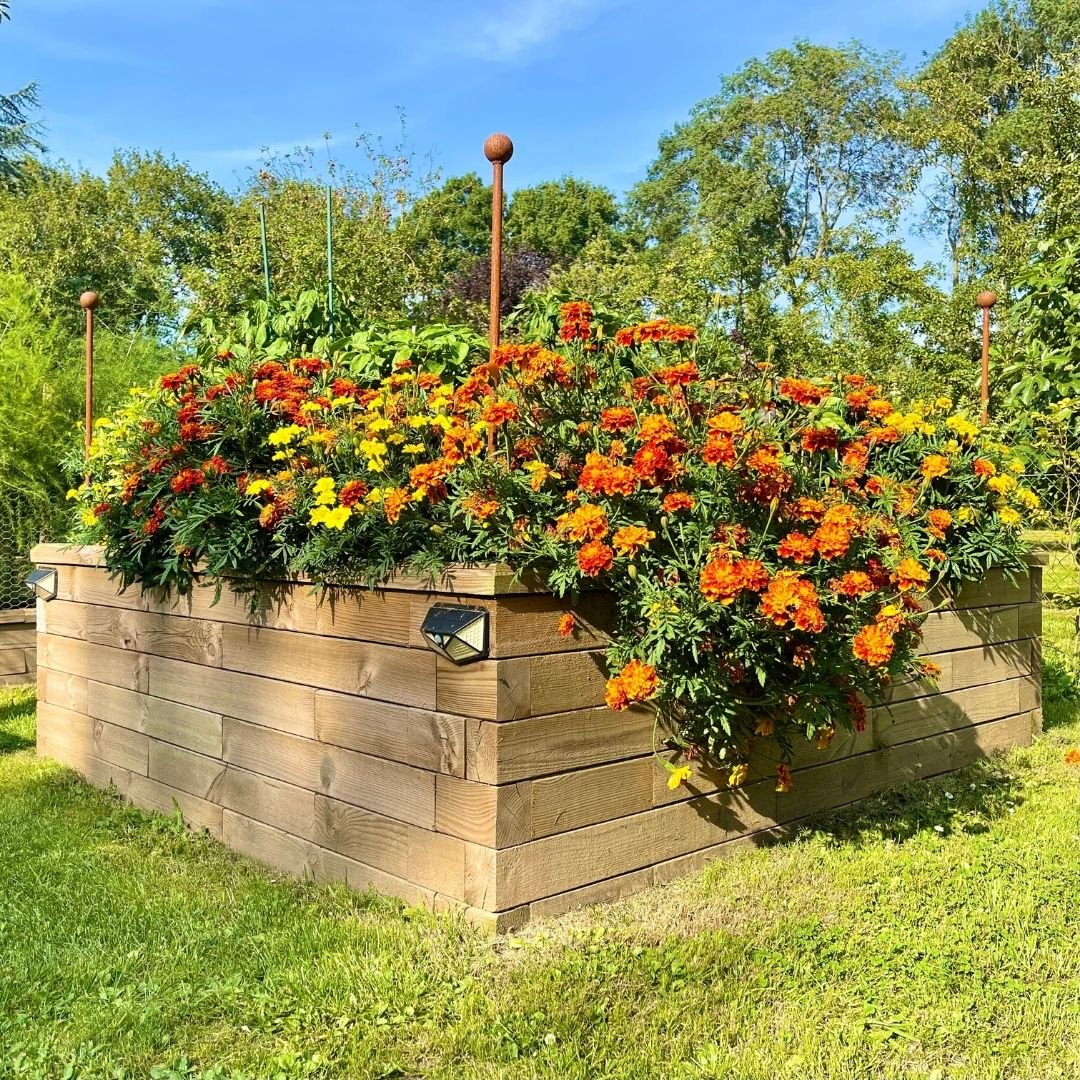 Sum up your WoodBlocX experience in one sentence
Frederick said: "Bespoke/highly-personalised quality products and service from start to finish."