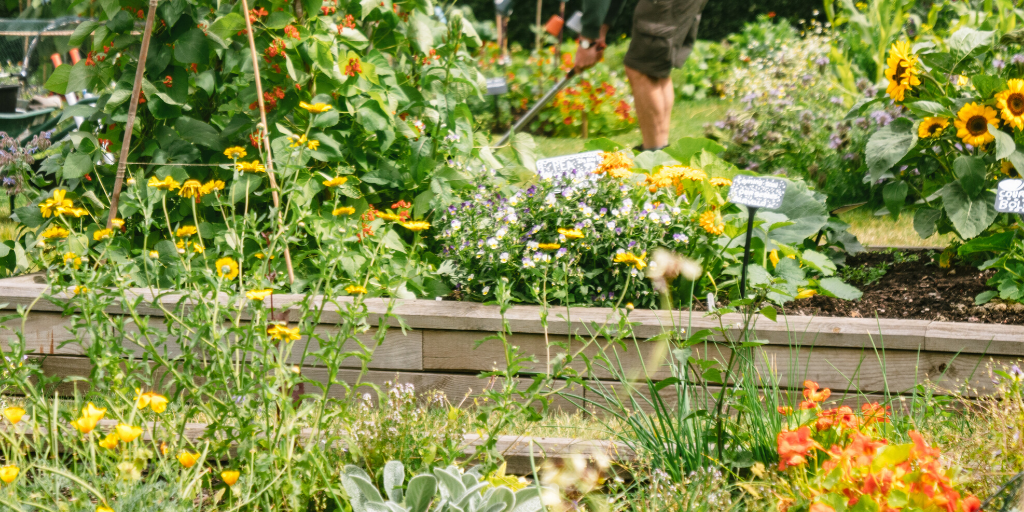 We ran a Q&A session over on our social media pages during National Gardening Week 2020 covering anything to do with our products and services. We've compiled them all below.
Do your products work on uneven surfaces?
We recommend levelling bumps and lumps out before you build. If you have a sloping garden our system is ideal. Use our free design service for this to ensure you get exactly what you need for your garden.
Can you paint them?
Yes! We don't offer the structures pre-painted as there would be too many choices, plus you can test out which shade works best for your garden once you have built your structure.
Why do your ponds only go up to a certain height - 0.65m?
This is the maximum height we recommend due to water pressure.
How easy is it to get a customer planter / raised beds / pond priced?
Very easy! We have easy to use calculator tools for rectangular, square and octagonal raised beds here, L-shaped raised beds here, retaining garden walls here and ponds here. Or you can use our free bespoke design service to find out more click here.
What are your products made from?
We use pressure treated Scots pine which is pre-drilled so the treatment generates almost 100% of the wood and our dowels are made from recycled plastic. Kits also include angle plates and ground spikes can be added (if needed for grass/soil builds).
How long does WoodBlocX last?
WoodBlocX raised beds, walls, ponds, seats and steps will last up to 15 years if installed to our guidelines, but we expect them to last longer.
Why are your retaining walls limited to 1.05m?
We recommend building WoodBlocX retaining walls no higher than 1.05m due to the amount of material that it will retain. Some customers have opted for terracing to increase the height to work with their gardens. Our free design service is ideal for ensuring you something that works perfectly with your space.
Is it best to build your structures on soil or concrete?
WoodBlocX structures can be built on any surface - soil, grass, paving, concrete, decking or tarmac.
Can I jet wash my raised bed?
Yes! Our structures are maintenance free but, like anything that's outside permanently, they will need a brush...or a jet wash from time to time.
Do I need to use a liner?
We recommend lining all of our structures, especially if you are planning on adding manure or organic fertilisers.