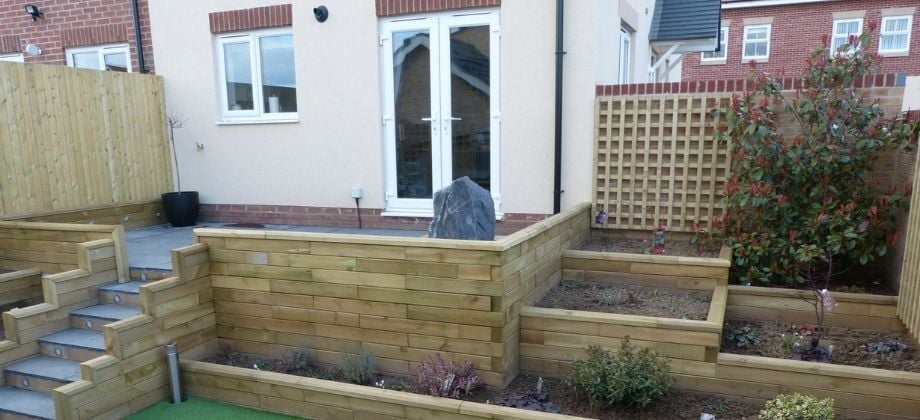 Generating small garden ideas and finding products for small gardens that fit the space perfectly can be tricky. Our modular system can be designed to fit spaces of all sizes, the only limitation is your imagination.
Our designers have worked on raised bed, pond, seating and retaining wall designs for customers who need a functional solution to their space, to provide a place to relax, add plants and edibles or even water features.
Reasons why WoodBlocX is perfect for small gardens
Modular design
WoodBlocX is a modular system that is totally unique. Our designs are made up of a series of wooden BlocX which slot together to create beautiful structures, the design possibilities are endless, no matter what size garden you have.
All wood is pre-cut
Unlike railway sleepers, all of our wood is pre-cut so there's no cutting or measuring of wood. Plus if access is an issue to your garden, it is easy to transport the pieces through your property
Easy to build
Our customers love building with WoodBlocX, no foundations or special tools are needed to build, just make sure you begin with a flat surface and the rest is easy - similar to building with Lego, click here to see how to build with WoodBlocX.
Long-lasting and sustainable
Our wood is pre-drilled and then treated which prevents it from rotting, warping or cracking. It's guaranteed for 15 years but expected to last much longer. All of our wood is sourced from sustainable forests here in the UK and also manufactured in the UK.
Small garden ideas using WoodBlocX
Multifunctional garden design ideas
If space is really tight we can always come up with solutions to make it work for you, planters with seating are a great way to maximise space without taking lots of floor space.
Tall planters create the illusion of space, due to their height they free up floor space. Plus if you keep with width to a minimum.
Make the most of corners, choose from single-height raised beds or add some tiers and cascading plants to really add some interest to your garden.
Raised bed and planter ideas
Our raised beds and planters are available all different sizes from long-slim raises beds, to small planters which make a great alternative to plastic and metal pots, to borders for existing flower beds.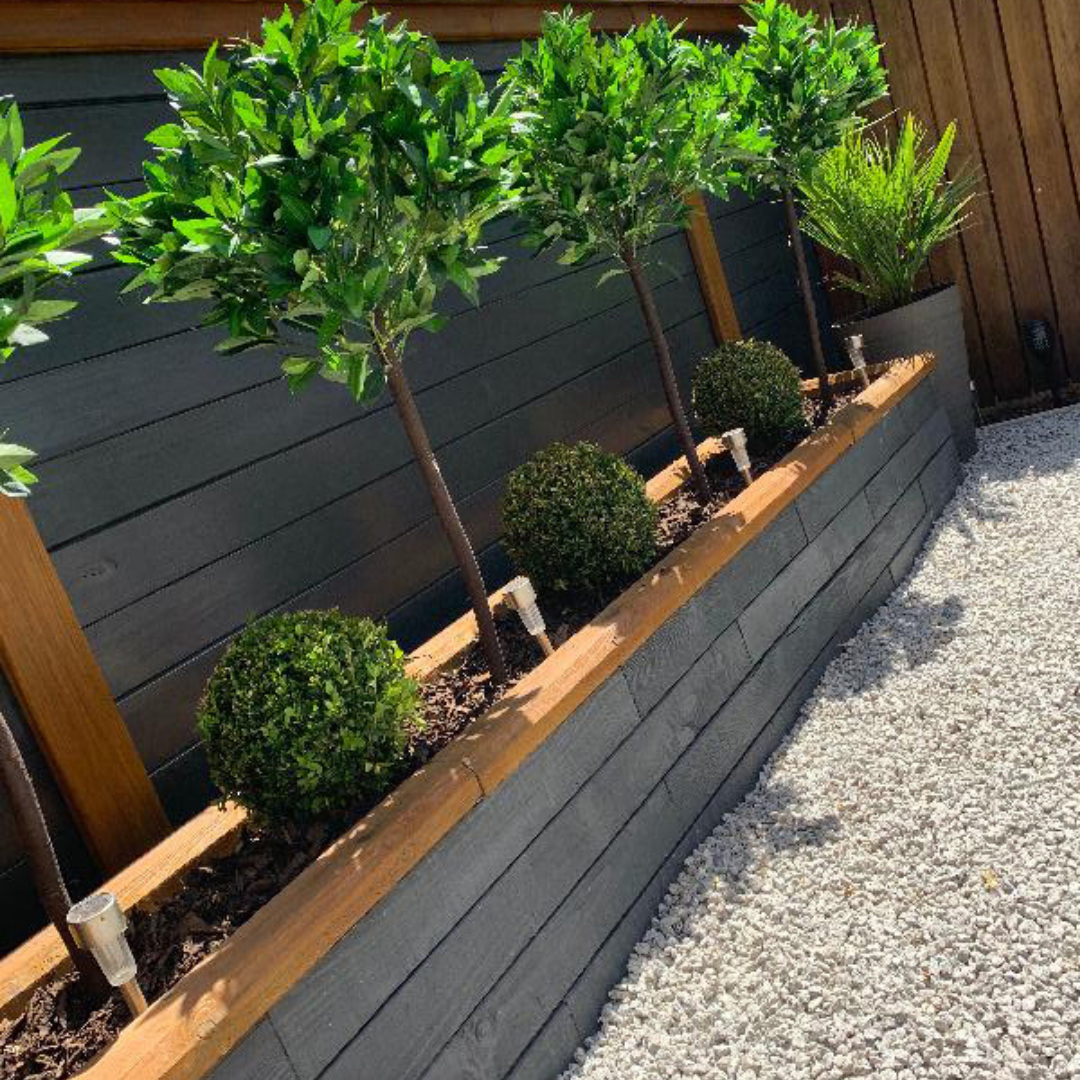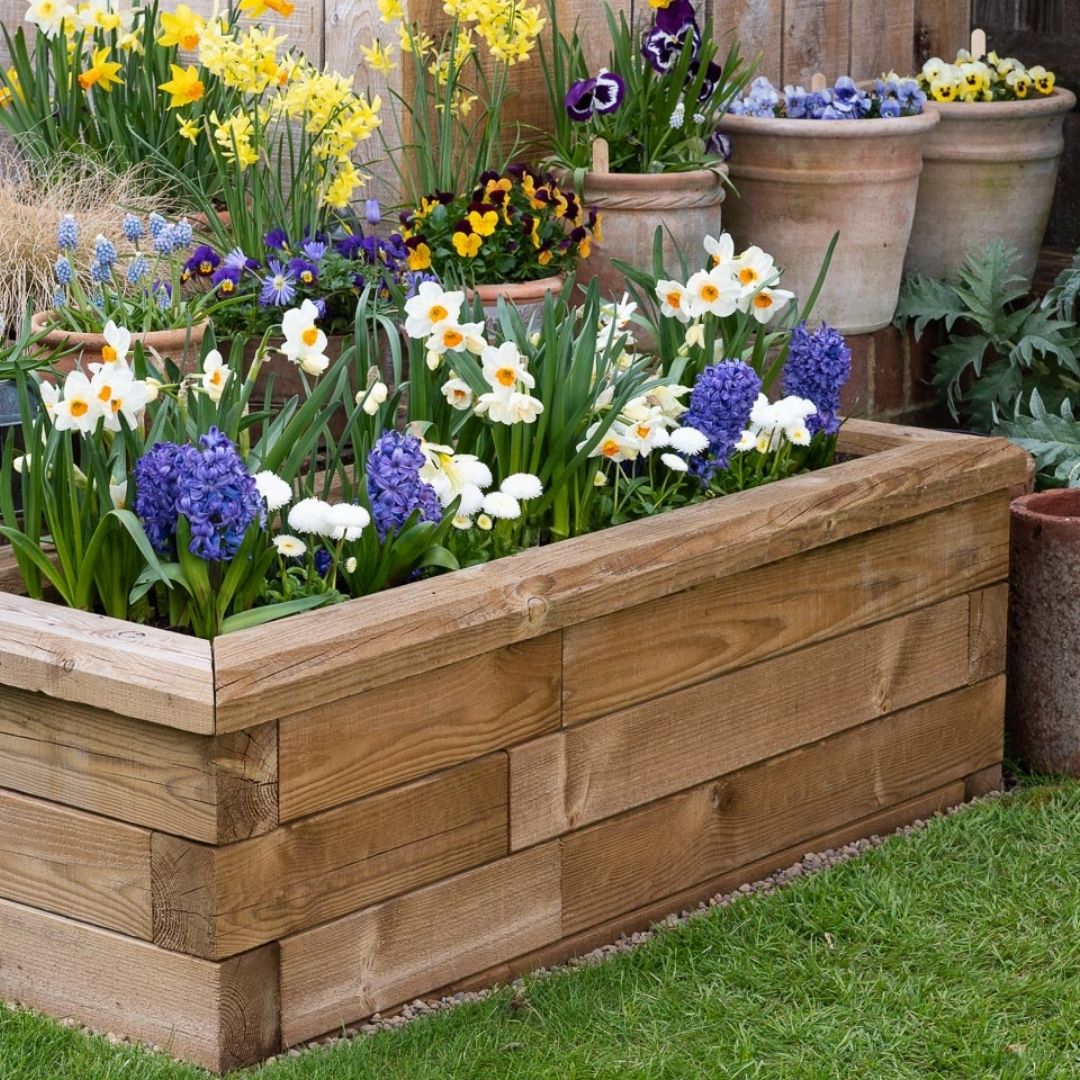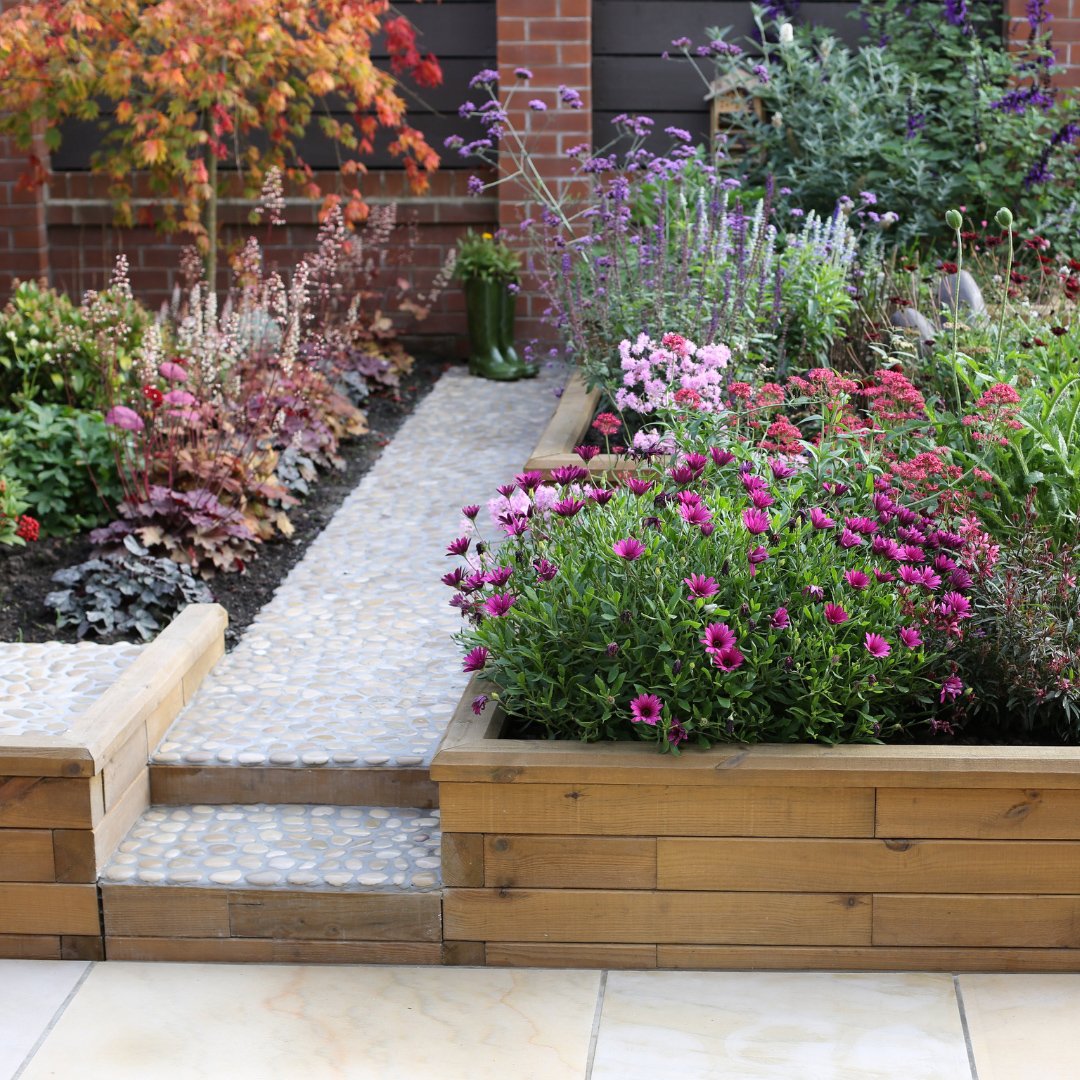 Small garden ideas - Our top three WoodBlocX kits for small spaces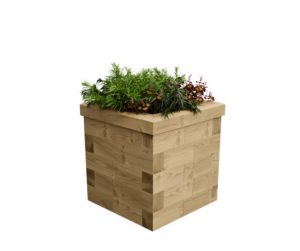 A contemporary and stylish feature for your patio or decking, the Small Cubic Garden Planter is an ideal way to introduce a touch of nature into your living space. This smaller design is suitable to showcase a variety of small shrubs, heathers and even some hostas who enjoy more shaded areas.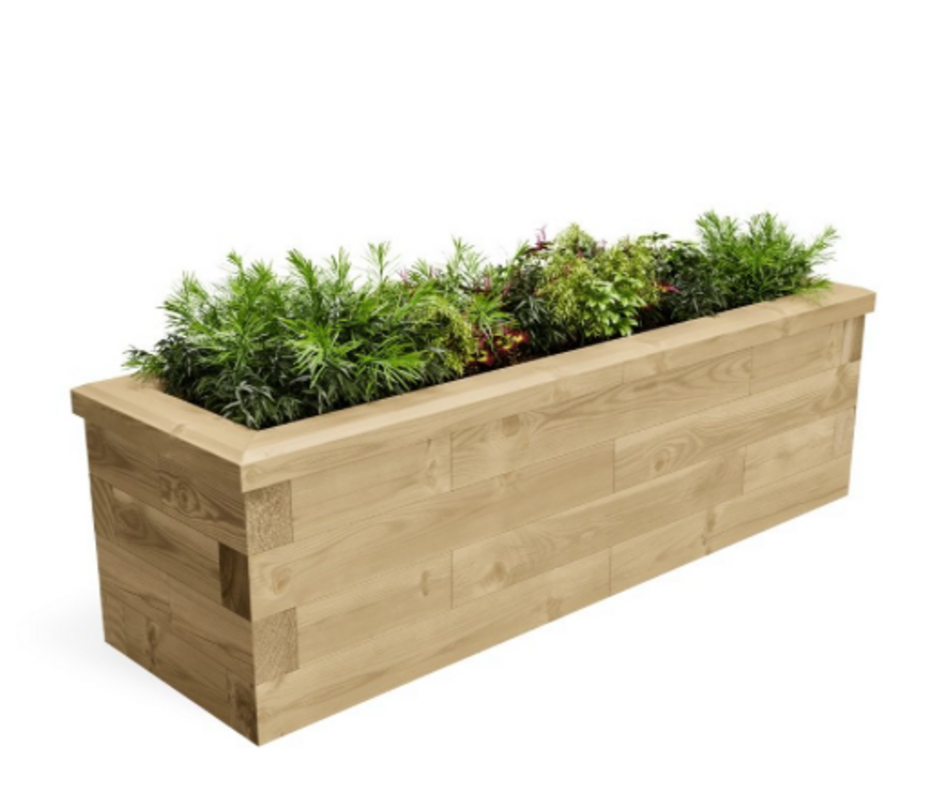 With its modest design the Slender Garden Planter is ideal for more narrow spaces or fence lines and provides a sleek foundation for a trellis feature for climbing plants.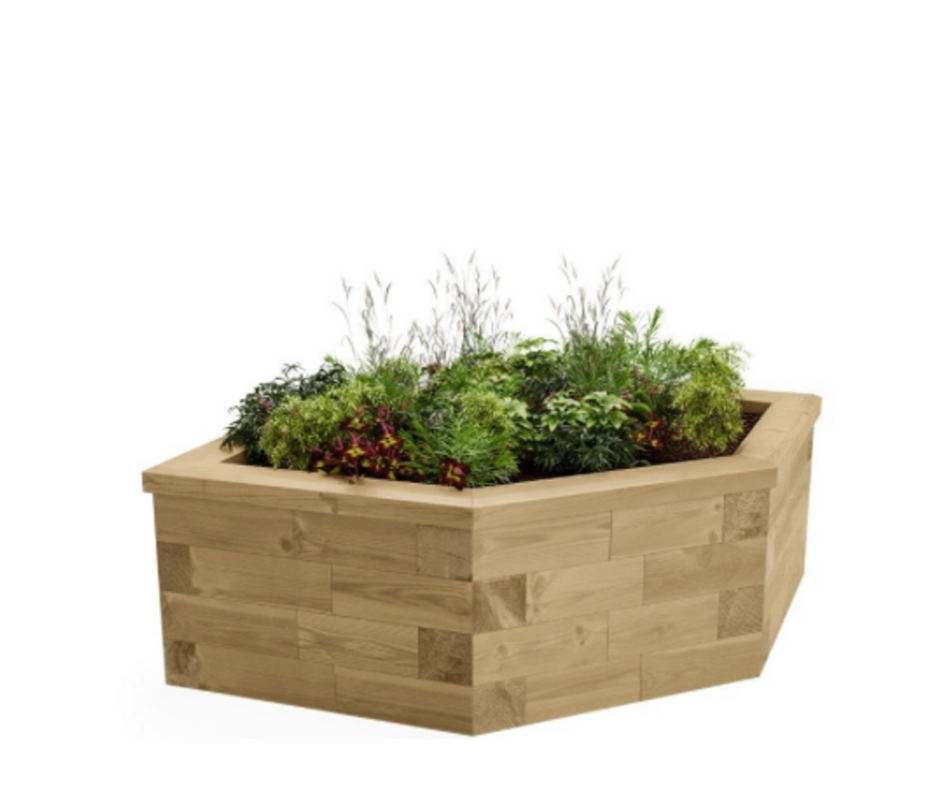 Unlike a square or rectangular shaped planter the Hexagonal Garden Planter offers a modern alternative design that can feature as a centrepiece in your garden. This multi-sided design can also prove as an effective shape to fit into less conventional shaped garden spaces.
Free bespoke design service
Use our free bespoke design service to ensure your raised bed fits the space perfectly, we can also take into account any slopes. Just send us your measurements and we'll do the calculations for you, to find out more about the service click here.