How WoodBlocX structures age over time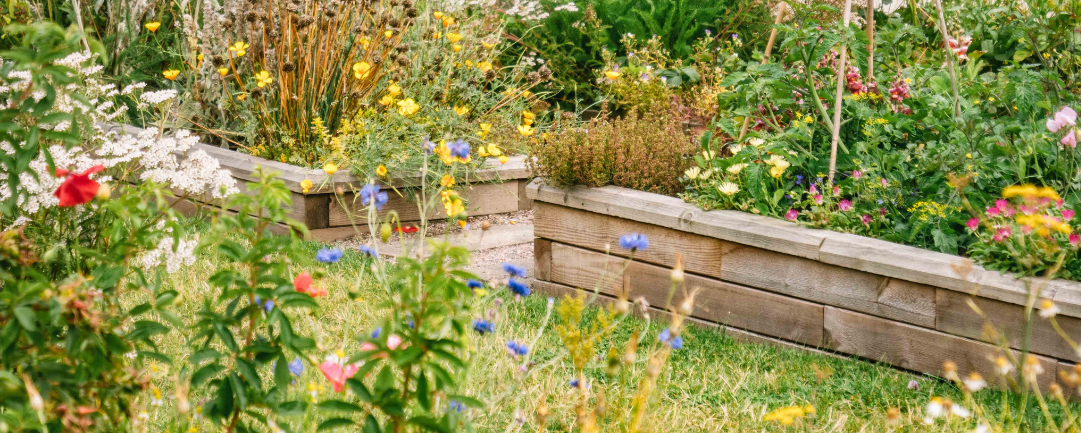 WoodBlocX fades to a silvery/grey over time
The fading doesn't affect the quality of the wood. Your WoodBlocX structure will last up to 15 years without any annual maintenance (you must install a liner to create a barrier between soil and wood).
We only use slow-grown sustainable Scottish pine (not from the heart of the tree which tends to be weaker). All of our wood is locally sourced and rough-sawn to give it a beautiful natural texture. WoodBlocX is pressure-treated using a water-based preservative which penetrates almost 100% of the wood. This means our products are ideal for organic gardeners or anyone who prefers to steer clear of chemical-based products.
The ageing process of WoodBlocX
Here are some photo examples of the ageing process of WoodBlocX over the years.
One of our customers installed their original L-shaped raised bed more than eight years ago and ordered a brand new large raised bed and multi-tiered raised bed to border the garden. You can see from the photos the silver colour of older WoodBlocX versus the golden brown colour of fresh WoodBlocX.

WoodBlocX timber will go through several different colour stages during its lifetime.
Upon delivery it may be slightly damp (not so much so during the warmer weather) with a slight green tinge - don't worry, this is completely normal! This is because all of the wood has been treated before leaving our sawmill in the Scottish Highlands. This colour will fade in a couple of weeks after exposure to sunlight, turning your BlocX a lovely golden brown that you see in our marketing photos.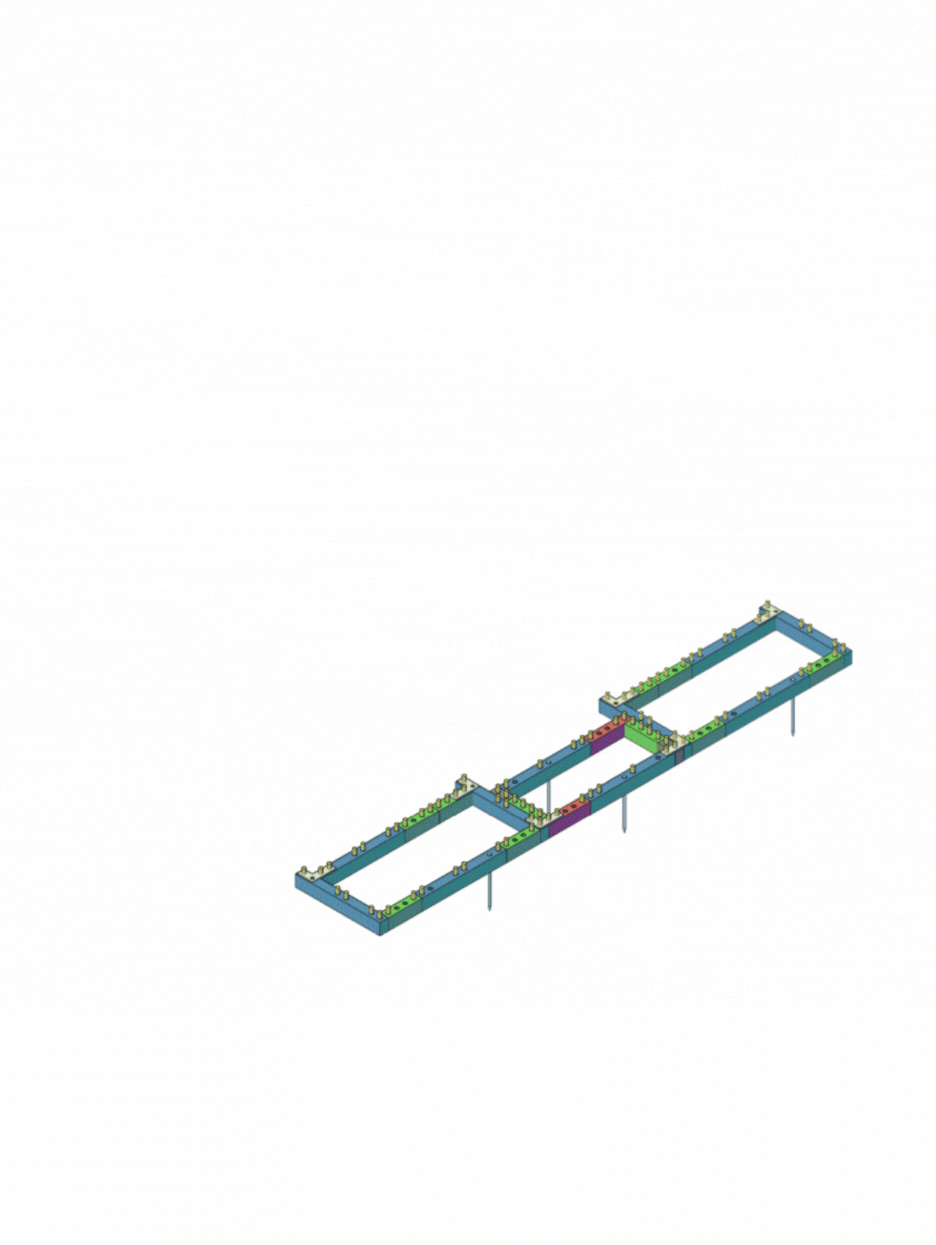 Transform your garden
Our timber raised beds and planters make for a long-lasting and attractive alternative to railway sleepers and wooden boards for raised planting in the garden.
Our unique modular timber system can also be used for ponds, retaining walls and seating.
For bespoke designs, we offer a Free Design Service where a member of our team will work with you to design a WoodBlocX structure that's made to measure to fit your garden space perfectly.