Sign up to win a state of the art battery powered mower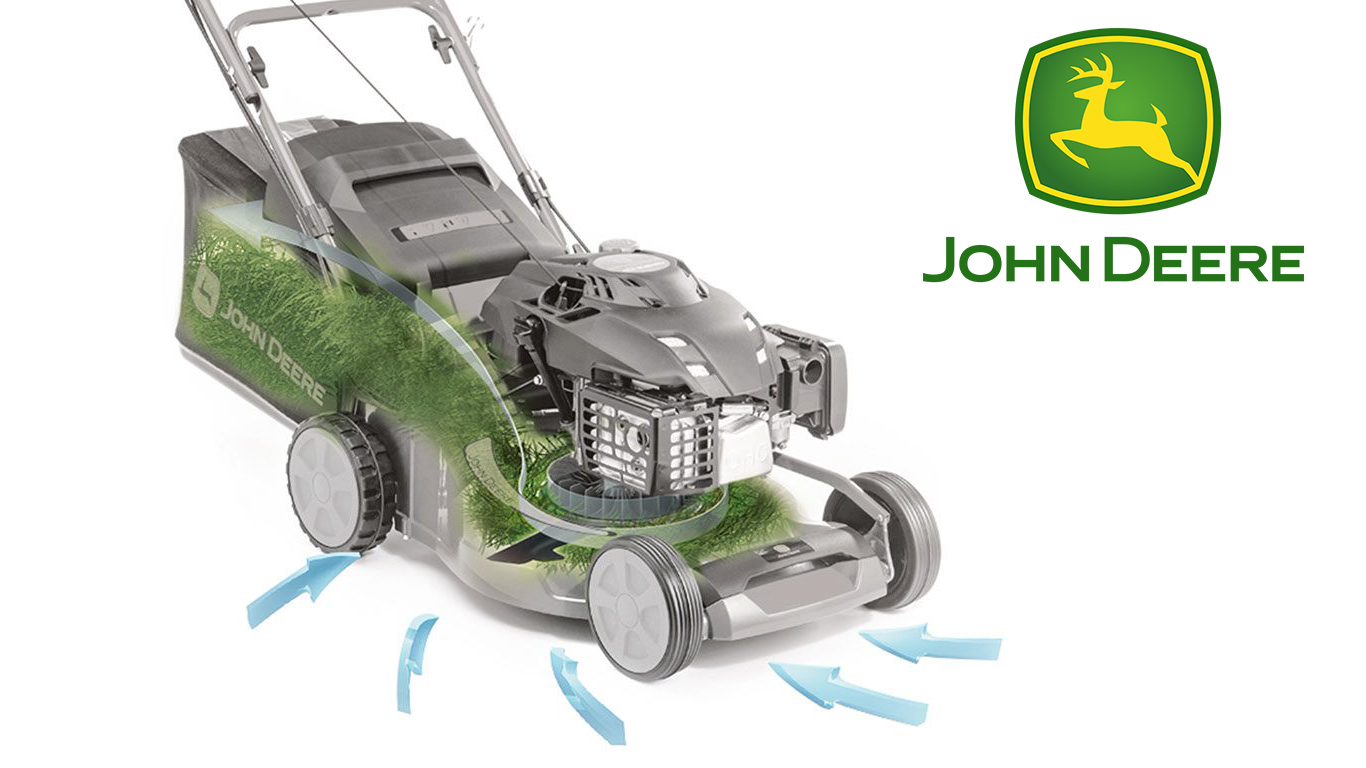 Now is the time to embrace the eco-friendly power of electric
Many of us have found ourselves thinking more and more about the impact we have on our environment. We've seen greenhouse gasses and pollution levels skyrocketing in recent years, so every little thing we can do helps. The best lawn mower for the environmentally conscious is an electric powered one. Since they require no fuel you won't be wasting natural resources when you care for your lawn.
Going electric is just one of many ways to reduce our reliance on fossil fuels and a John Deere plug-and-go electric lawn mower is a great place to start!
At WoodBlocX we are only too aware of the impact we have on our natural environment. That's why all our BlocX are manufactured from sustainably sourced timber and processed right here at our sawmill in the north of Scotland. Our system even uses recycled plastic for the construction of our interlocking dowels, helping to reduce our carbon footprint further.
Pair an electric battery mower with our sustainably sourced timber BlocX and you've got yourself a crisp, clean and eco-friendly garden!
We use only locally sourced Scots Pine for WoodBlocX.
All of our timber is sustainably sourced. We only use slow grown pine and do not use Wood containing the heart of the tree. This gives us the highest quality UK timber on the market for building in your garden.
The BlocX are manufactured here at our mill in the North of Scotland, keeping the road miles down from tree to BlocX.
WoodBlocX is pressure treated with Wolmanit CX, a water-based preservative which fixes in the cells of the timber when it dries. This removes the need for any harsh chemicals or paints but means that the WoodBlocX still last for 15 years and possibly longer, depending upon the ground conditions.
5 Reasons why raised beds are great for the garden
The added height allows you to control the condition of the soil – fill with a fresh standard soil and top with nutrient-rich compost or soil improvers
You can create an extra growing space in an area where there is no soil such as a patio, tarmac or gravelled area
Vegetables and fruit can be planted more intensively, giving bigger harvests from a smaller space
The soil warms up faster than open ground in the spring, giving plants a head start on the growing season
By working on the beds from the sides, rather than treading on the soil, the plants roots will not be compacted, keeping them healthier and happier