It's that time of year when things start to slow down in the garden, the weather is cooler too which makes it a great time to think about autumn garden updates.
Whether you're ready to have a good tidy up, plant new trees or hedges, start a veg patch, to make those changes you just didn't get round too during summer or just to take stock and re-evaluate your space, this blog is packed with ideas and tips to get you started.
Traditionally autumn is the time to start get on and tidy up the garden, mainly because the garden will have lost its bright and fresh glow and will be looking a little bit bedraggled.
Arm yourself with a good pair of secateurs and set to work cutting back old growth of spent plants and flowers, remove any dead plants, cut back rapid-growing herbs such as oregano and mint, hard prune roses and weed beds and borders.
Lawns will still continue to grow up until 5 degrees Celsius so keep mowing but only on dry days, you could also tidy up the edges if your lawn edges garden borders if you prefer a really neat finish.
Now that the BBQ and alfresco dining season is well and truly over it's a great time to think about starting your autumn garden updates. There's less pressure than in spring or summer to have the garden ready for a certain time so you can move at your own pace, however fast or slow that may be.

If you're looking at starting a complete garden redesign our design team can help you by creating a WoodBlocX design that is totally bespoke to your garden free of charge. Simply call, email or fill in the quick form and we will do the rest for you. Our versatile modular system can be used to create fully integrated gardens that include planters steps, raised beds and retaining walls, that can be built by you saving £££s on labour costs.
If a complete garden redesign is out of the question, check out our 'Transform your garden in a weekend' blog.
Painting sheds and fences, cleaning greenhouse glass, trimming bushes, replacing rotten raised beds and repairing patios are all jobs that cannot wait until next spring.
Make a list of the jobs you need to do in your garden and tackle them starting with the most important. Keep your eyes peeled for special offers of paints and materials at DIY stores and garden centres.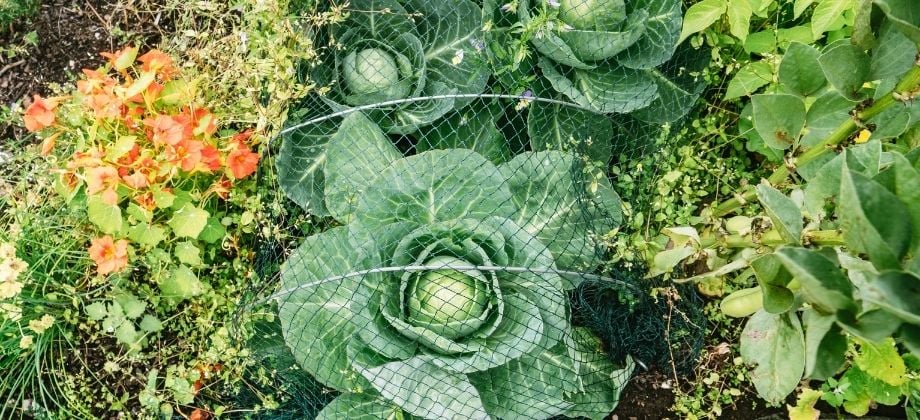 Best veg to plant in autumn
Don't let the cooler weather deter you from growing your own food, there's still lots of different crops that can be grown at this time of the year.
Our top five crops to sow and grow throughout autumn are:
Spinach
Winter salads
Garlic
Broad beans
Onions and shallots
Winter salads are best sown and grown in a greenhouse and for broad beans, choose a sheltered spot in the garden, by a fence or wall to protect them from high winds.
Plants to sow and grow in autumn
Autumn is a brilliant time to add plants to the garden as the ground is still soft and warm which will give the roots time to establish over winter ready for spring. Here's a list of varieties you can plant in autumn.
Spring flowering bulbs such as daffodils, tulips, crocus and hyacinth
Trees, shrubs and hedges
Fruit trees
Raspberry bushes
Wildflower seeds
Sowing or laying a new lawn
For more autumn planting tips head over to the RHS.
Inspiration for your autumn garden update using WoodBlocX
We've picked four functional design ideas that will make brilliant autumn garden updates using our modular system.
Log storage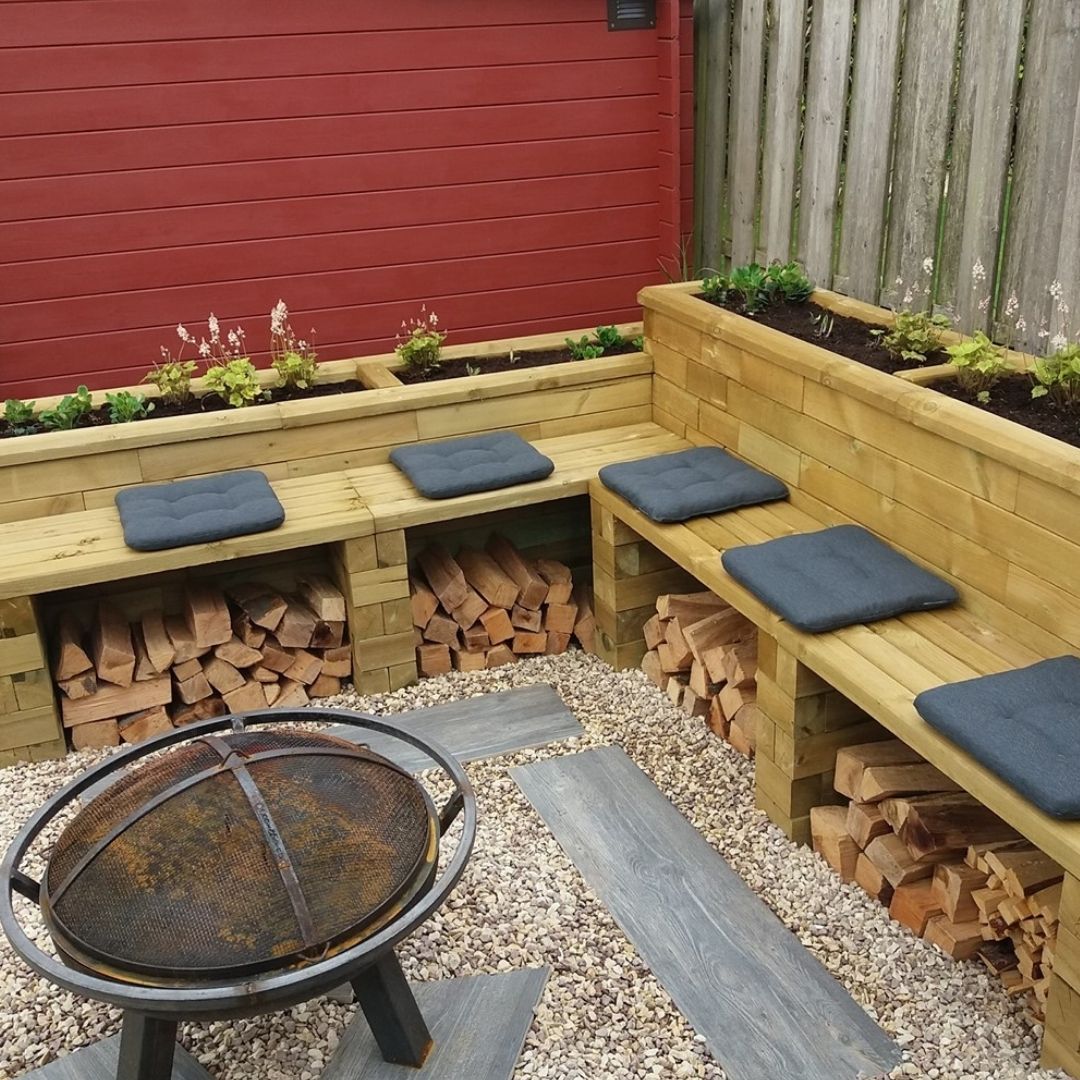 For anyone with a log burner, fire pit or chiminea log storage is vital, our benches make a great functional space-saving solution, just leave the bottom of the bench open and fill with logs.
Tree edging and benches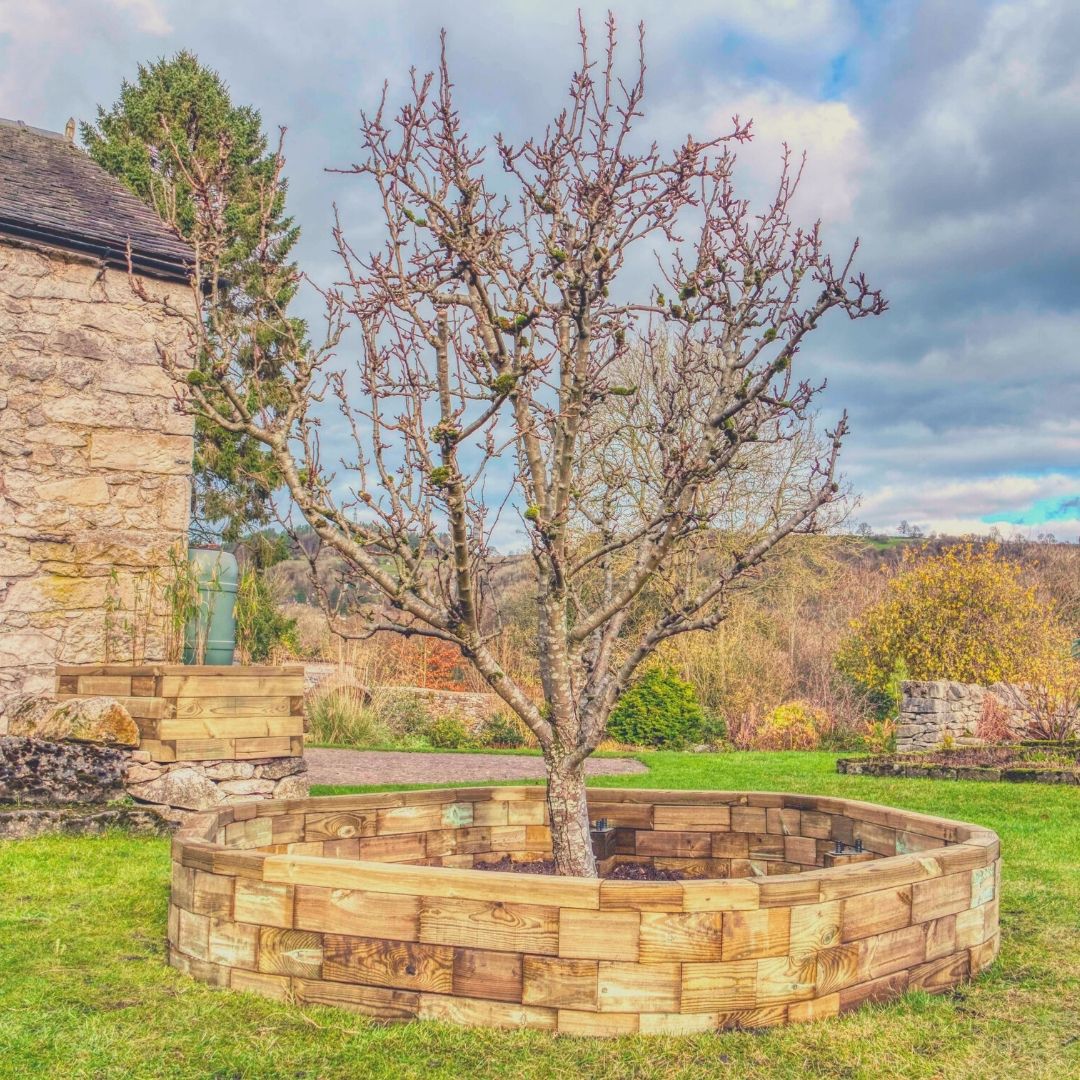 Autumn is the perfect time to plant new trees and hedges. If you want to create a feature out of new or established tree our Tree Edging range is ideal, choose from a simple surround or add a bench.
Raised beds and borders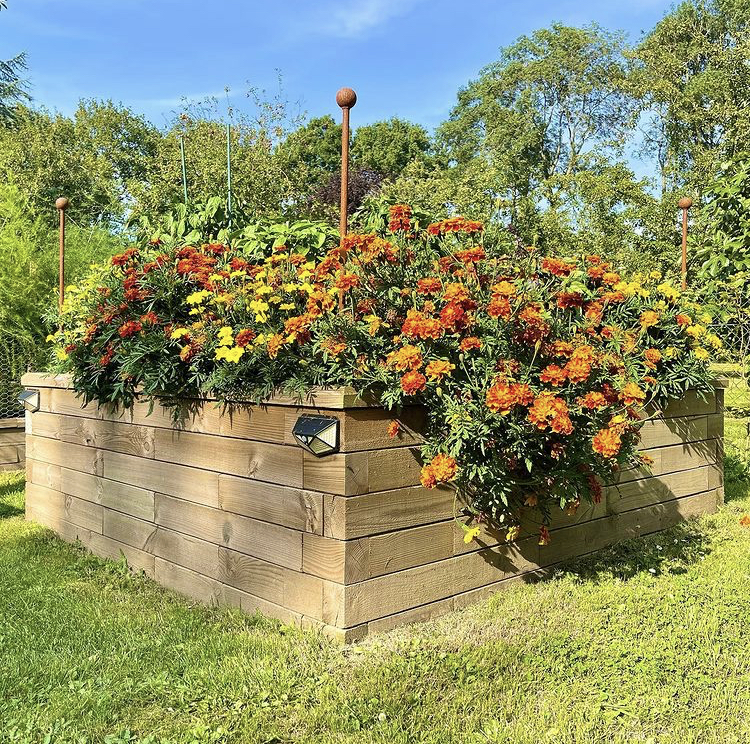 Replacing old raised beds with WoodBlocX will provide years of maintenance free gardening and is a great alternative to railway sleepers or wooden boards.
Fire pit seating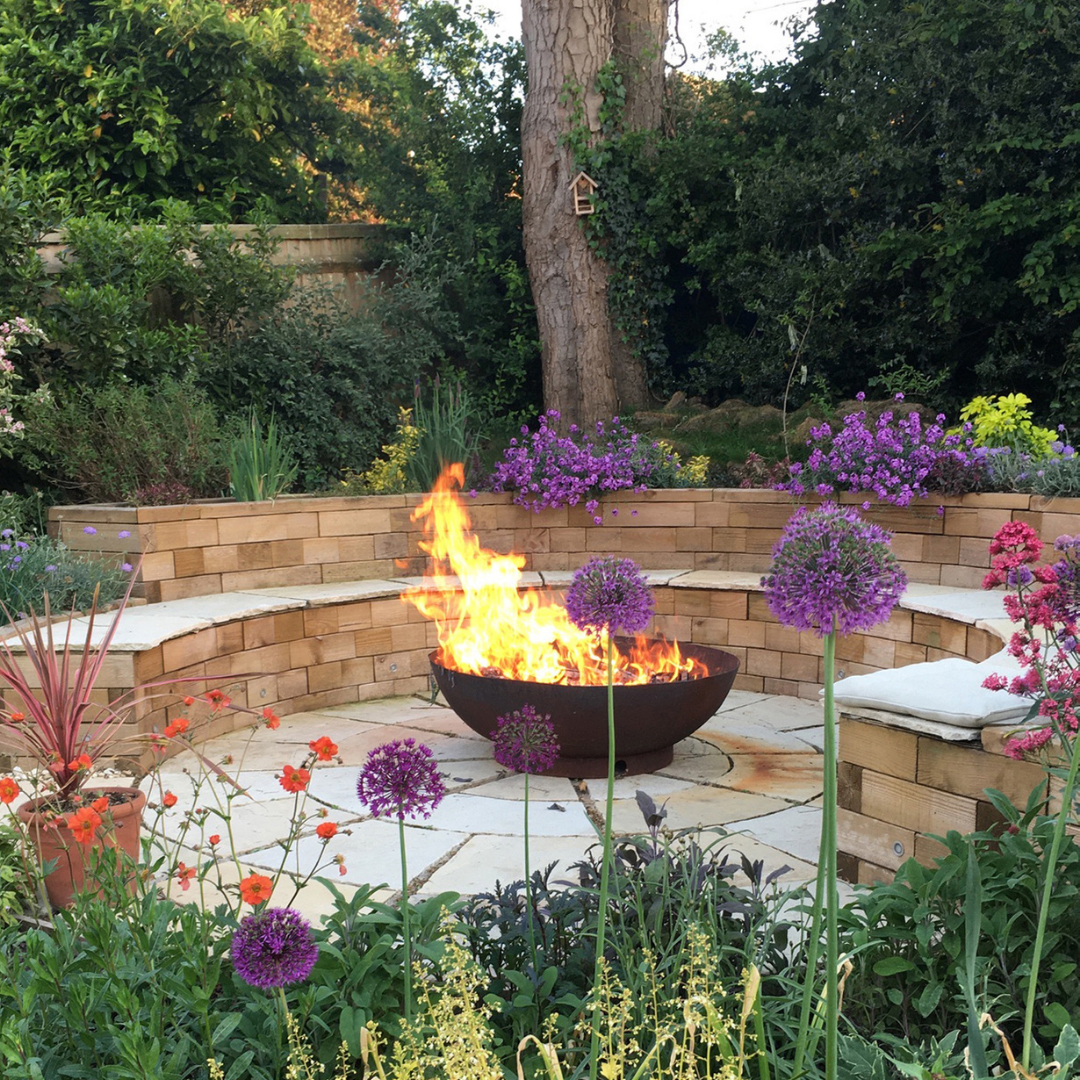 Combine seating with planting, choose from curves or angles, add log storage - there are endless design possibilities using our modular system.