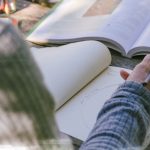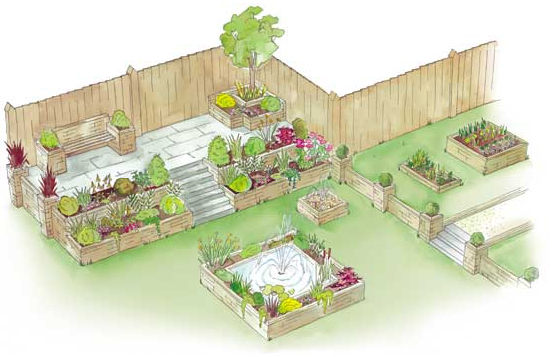 Successfully updating your garden is all in the planning and February is the ideal month to lay down plans in readiness for spring. we've put a quick guide together to get you started...
Time
Realistically how much time can you put into your garden? Spring, summer and autumn are the busiest times, early spring is the time to start working on updates to the garden and getting planting in place, from late spring through to summer everything grows in abundance from plants, to veg and weeds to the lawn so consider the time all of this will take and plan your updates around this. For those short on time choose products that will make your life easier, such as easy access raised beds, automatic watering systems and low maintenance plants.
Budget
Put a budget aside specifically for the garden, spending a little here and a little there soon adds up. If you're working to a small budget utilise YouTube for DIY videos and speak to friends and family, some may have a stack of old pots, which can be upcycled or abundance of plants that you could take cuttings from or separate into new plants. When researching products for your garden check for quality and longevity and for free help when it comes to designing structures, such as our free design service.
Space
Sketch out the space the space you have available in your garden and the different elements you would like to include, set up a pinterest board and start searching for layout ideas and the different features you would like to include such as garden seating, raised beds, paths and patio areas, colour schemes, water features, pots and containers, veg patches, decking, fencing and maybe even some garden art!
Positioning
Do you want somewhere to sit on a warm summer morning and enjoy a coffee or somewhere to relax in the evenings after a long day? If so take note of the direction and the timing of the sun on your garden, this way you won't end up with a seating area that spends most of the day in the shade! This is also great knowledge to have when selecting plants for different areas, and vegetable growing.
Plants and colour
If you are planning a colour scheme stick for your garden to a certain number of the same plant, that way you will have some consistency to the planting. Do some research before taking a trip to the garden centre to work out which plants you prefer, whether you're looking for plants that offer height or thrive well in shady conditions, climbers or plants that will compliment the changing seasons.
For ideas and inspiration for your next garden project visit our website or contact us directly we'd love to help