Richard's bespoke raised bed
A multifunctional raised planter for a new patio space
Richard bespoke planter was designed specifically for his large patio area at his new-build home. As with most new build's the garden would have been completed with grass and paving but Richard wanted to be one step ahead when he moved in and whilst the garden was still under construction he contacted us with his idea.
The area where the raised bed was planned to be built was left as open earth, WoodBlocX structures can be built on any surface; soil, grass, paving, concrete or tarmac. For grass and soil we provide ground spikes which ensure the structure is pinned into the ground to avoid any movement.
An unusual design
Richard's design features a long slim planter, two rectangular planters and smaller planter between them all perfectly integrated to make one large structure. It features two different levels across the four planters and the entire structure follows the shape of the patio perfectly.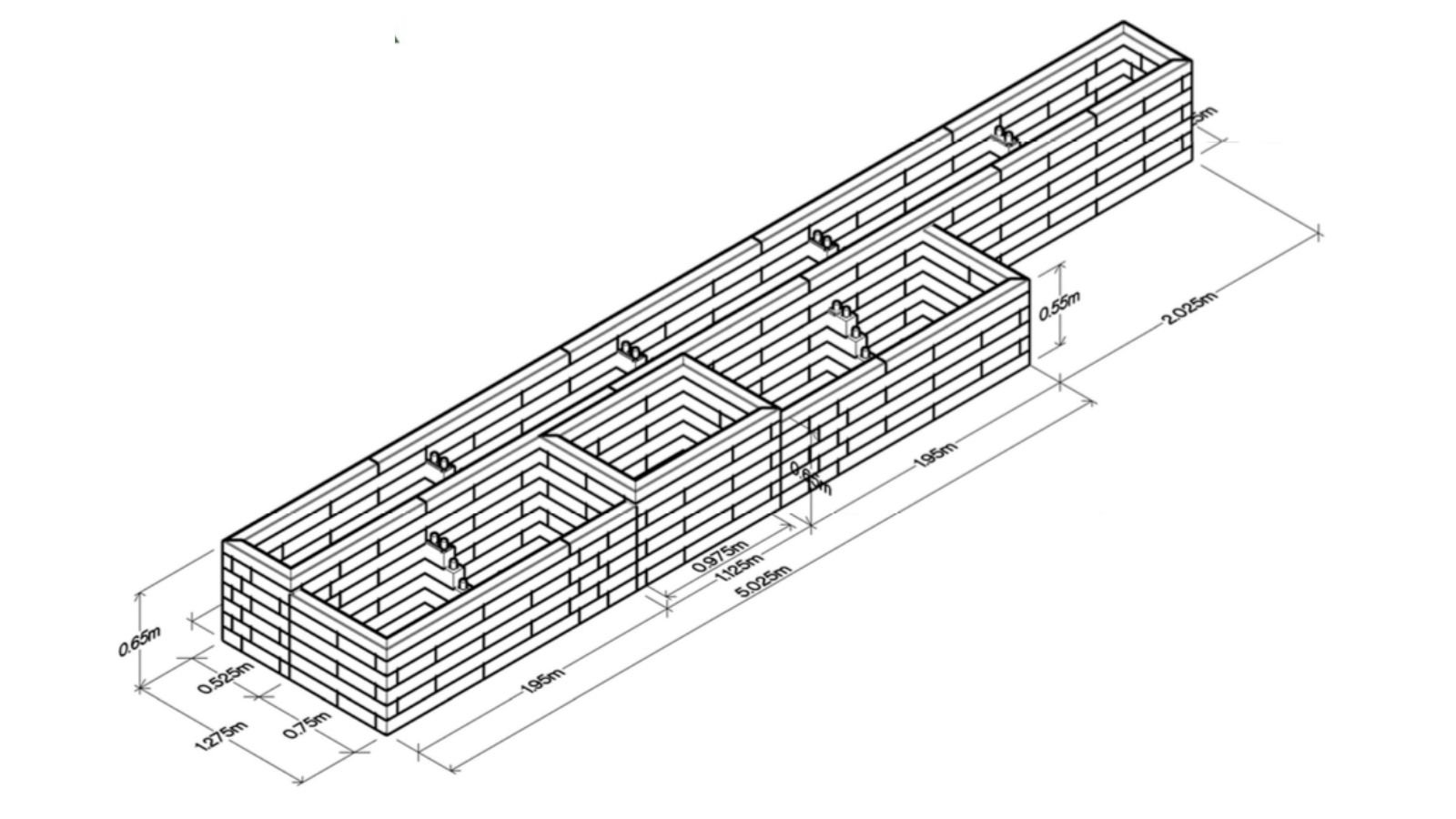 Building BlocX
Richard's design was built by two people in just one day.
The finished design
The water feature is the centrepiece of this bespoke raised bed design, it's slightly raised position above the planters either side draws the eye straight to it and the sound of running water brings a calm atmosphere to the patio area. The long slim planter at the back is much longer than the front section of the design maximising planting space, it has been planted with a mixture of bamboo and other shrubs to provide a green canopy across the back of the fence. The front two planters, which are slightly lower feature some colourful shrubs.
A great design and some brilliant planting choices really brings everything together.
Long raised beds
Long raised beds are ideal for gardens of all sizes, use a slim design in small gardens or on patios to maximise space or a tall, long and slim planter to give the illusion of additional space. Use an L-shaped design to jazz up an unused corner or add tiers to showcase plants of varying heights. Use our raised bed calculators to input your own measurements to get an instant price.
For large gardens you could go big or choose something multifunctional, adding seating, benches, steps, retaining walls and water features is easy using our modular system. Whether your design is large and small use our Free Design Service to get exactly what you need for your garden.